Some small-cap companies have not only survived effects of the pandemic but are even thriving 
Key points
Although many smaller companies have suffered as a result of the COVID-19 pandemic, some have thrived
The gap between large caps and small caps is at historically high levels
Many companies in the hotel sector are trading at valuations that assume a vaccine will not be developed
Small-cap investors hope to be able to take advantage of a 'new normal' post-COVID-19
The COVID-19 pandemic's impact on the global economy is evident to all. What has been perhaps surprising is how stock markets managed to bounce back from the crash so quickly.
But markets, particularly the US, have been driven by large-cap tech stocks to such an extent that small caps appear to have been left behind. That may be justified to some extent since small caps are generally single-product companies, often catering to a purely national market. The impact of the pandemic has clearly been disastrous for many such companies.
But each company has had a different experience. The sheer number of small caps means that, amid the economic havoc wreaked by the COVID-19 virus, there are still small-cap winners to be found.
Travel, retail, hotels and restaurants have suffered badly. Companies in the digital space, or in the healthcare and pharmaceutical supply chains, can still thrive and in many cases expand. The new post-COVID-19 world requires careful consideration of which companies are likely to emerge stronger after the turmoil.
What is clear is that the gap between large caps and small caps is at historically high levels. Mid-year, valuation multiples for US tech stocks had continued to climb to record levels. "We are looking at a rubber band that's stretching wider and wider," says Satya Pradhuman, CEO of Cirrus Research. In comparison, its Cirrus tactical Size Premium model (CTSP), which assesses the relative attractiveness of small caps versus large caps, flashed a 'buy small caps' signal in March for the first time since September 2010.
This shift to favouring small caps, Pradhuman says, could be a signal that the mega-cap outperformance run that the market has been on for the past few years is coming to an end.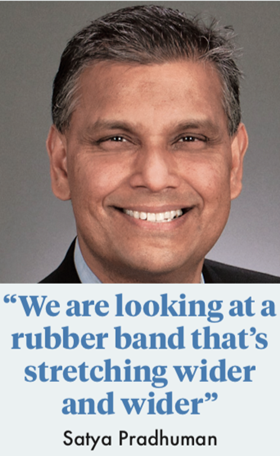 Moreover, points out Matt McGeary, portfolio manager at Eagle Asset Management, the US large technology together with a few others dominating the S&P 500 have driven the market upwards. They have grown so large that they are increasingly coming under investigation and their future is being politicised.
Looking at alternative measures of relative valuations is likely to be a critical factor in any analysis of small caps. Traditional measures such as price/earnings (P/E) ratios tend to be predicated on the assumption of mean-reversion. The problem, says Mark Rogers, head of investments at Montanaro Asset Management, is that figures for returns on invested capital have been rising. This is because intangible assets are not recorded on the balance sheet but they are driving many of the returns.
Balance sheets today are not fit for purpose because of the huge growth in intangible assets such as intellectual capital. These drive the performance of high-growth small and large-cap stocks. "If you look at digitalisation and what it's doing to the world economy you can understand why some of the companies are trading on such high multiples," says Rogers. Montanaro's philosophy, like that of many small-cap managers, is to search for companies within market niches that are going to grow the most – 'quality growth'.
But finding companies with those elusive qualities is not easy. The US marketplace has thousands of mid and small-cap stocks but, McGeary says, the quality of the universe is mixed: "40% of the universe doesn't make any money – a fair proportion of the index is really a sort of public venture capital".
Of the remaining 60% of their universe of 2,000 companies there is a growing proportion of zombie companies that cannot pay their debt. Eagle's focus list of "really great US businesses" only consists of about 200 names, of which only 90 are likely to generate annual returns of 10% for 10 years in the future.
Clearly the COVID-19 impact on economies has created winners as well as losers. Those that have done exceptionally well are in the online sector, says Marcus Ratz, a partner at Lupus Alpha Asset Management. They are benefiting from 'staycations' as people spend more time at home and the money they save on travelling is spent on other things such as putting their house in order. But, as Ratz points out, that situation could be reversed dramatically if a vaccine is developed.
Yet many companies in sectors such as hotels are trading at prices of between 50% and 70% of book value, which assumes that COVID-19 will stay forever. These can also provide opportunities but need to be examined on an individual basis – is the new reality already fully reflected in the stock price?
In the digital sector, two to three years of online development have occurred within six months. "In general, every single opportunity in the digitalisation trend has benefitted but for some it may be temporarily," Ratz says.
In other areas, the outlook may be grim for existing shareholders, with huge numbers of restaurants closing. But those surviving will probably have a higher share or new start-ups may take their place. What differentiates winners from losers in a tough environment is the quality of the management team.
Even in the US banking sector, which understandably is a challenge from a macro perspective with low interest rates and risks of high exposures to bad credits, there can be opportunities, says Jason Wulff, portfolio manager at Eagle Asset Management. "We can find management teams operating across the US helping businesses create value, basically administering government-backed loans to small businesses," he says. "It is laborious, time-consuming headache for the banks, but some took advantage of that as a way to create income and to strengthen their relationships with their customers."
Focus on Europe
Choosing small caps may be generally a bottom-up task but the different reactions to the pandemic by governments point to some general trends. Lupus Alpha has less exposure to the UK, for example, not only because of Brexit but also because by mid-year it was one of the European countries hardest hit by the COVID crisis. Countries that were early in lock down and came out early have, arguably, fared better.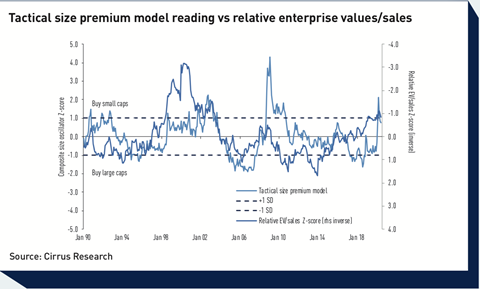 Among the Nordic countries, Denmark compares well against Sweden, which had a less strict policy with regard to lockdown. Norway's economy has a high dependency on oil so it is suffering more from low oil prices than from the pandemic impact. But Sweden, like Germany, has many international companies and also has many businesses in defensive sectors such as life sciences and pharma.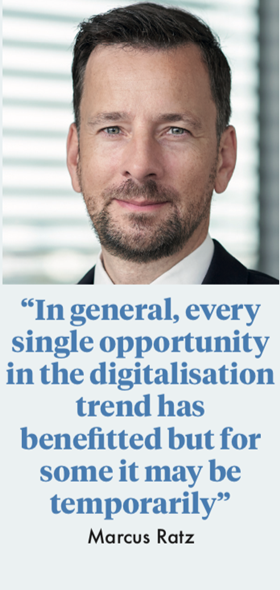 If there is a new normal that the world is going to see post-COVID-19, then there will also be new opportunities for small-cap investors. Some managers have already launched funds that may be well positioned to take advantage of them. Montanaro, for example, launched the Better World fund in 2018 that invests in six impact themes that now appear to be in a good position for the post-COVID-19 world. These themes are: environmental protection, green economy, healthcare, innovative technology, nutrition and well-being.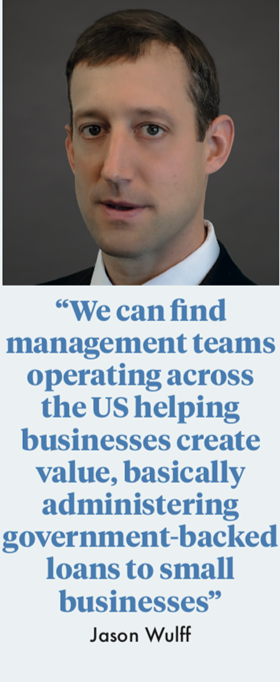 For small-cap managers, having an understanding of what makes a better world may be a good way of determining which companies are well positioned to achieve a high and sustainable growth.
Equities: Pandemic winners and losers
1

2

Currently reading

Small caps: All is not lost