Demographics are often the least appreciated of the long-term trends that investors consider, despite being perhaps the most important.
The world is getting older. That is true everywhere except sub-Saharan Africa. In Japan, according to World Bank statistics, the average number of births per woman is 1.4, far below the replacement rate of 2.1. The corresponding figure for Italy and Spain is just 1.3.
It will come as a surprise to many to find that even India has a figure of 2.2. That is barely above the replacement level. This figure has been declining for decades as its population gets richer and more educated. Bangladesh, at 2.0, is below the replacement rate.
Sub-Saharan Africa, though, is the exception with an average of 4.7 births per woman for the region, with Niger having a figure of 6.9 births per woman. Countries with younger populations have the potential to extract a demographic dividend. Whether sub-Saharan Africa will be able to do so will be a key future challenge both economically and politically for Europe.
Stephen Smith, in a recent book entitled The Scramble for Europe, points out that Europe in 1885 had a population of 275m excluding Russia, while Africa had only 100m. Yet, he says, the demographic trends suggest that in 35 years' time, there will be an estimated 450m people in Europe and 2.5bn in Africa.
It is unlikely that Europe will allow significant numbers of refugees and migrants, whether economic or humanitarian, to cross the Mediterranean if countries in sub-Saharan Africa are unable to create and sustain hospitable environments for their populations. That is both a threat and an opportunity for Europe.
Experience has shown with Asia, and in particular China, it is the private sector that holds the key to a transformational growth in living standards. What has held back private sector investment in Africa, argues Raj Kulasingam, senior counsel at Dentons, has been prejudice. It is born firstly of ignorance of the opportunity, secondly, of the perception that "it is a dark and dangerous continent" and finally laziness. "It's easier to invest in something that you're familiar with than to take the effort to go and find something which you're not familiar with," he says.
Investment in Africa has traditionally been focused on plantations and mining resources which are cyclical. They have also historically been linked to politics, with problems in relation to corruption. Moreover, Kulasingam points out, such investment creates few jobs and has little impact on developing societies. In Nigeria, for example, most of the oil is exported, so the gains in terms of jobs and training have always been low. "African governments are trying to try to create more value addition but the reality is that to invest locally to build refineries and so on takes a lot of capital."
Yet there are seismic changes happening which should be of relevance to both investors and governments. Africa's demographics present a positive opportunity when combined with, first, the impact of smart phones and, second, the increased political stability since the end of the Cold War. The era of Superpower proxy wars in Africa that devastated many countries for decades is thankfully over. The larger economies generally have transitioned into democracies of some description, with Nigeria and Kenya recently conducting peaceful elections.
It is not just the growth rates that matter but scale as well. Africa includes markets such as Nigeria with 200m people, Ethiopia and Egypt with about 100m each, Kenya with 50m and South Africa approaching 60m. They are large enough to enable attractive returns to be made from the right products.
It is the introduction of smart phones that is proving to be a game changer. Why smart phones? Because they are the primary and cheapest route to accessing the internet. How do you plan for a rapidly growing population? How do you give people access to things that we all are used to? How do you give access to technology to make lives easier, to undertake transactions more easily and to interact better in all of those things that are taken for granted in the developed world?
That also has implications for political stability. Technology is driving better governance and the ability of governments to act with impunity is reduced with the advent of social media, says Kulasingam. Technology is transforming Africa. Data may still be expensive and not always available, but that is changing with competition. The COVID-19 pandemic has accelerated that development. "For example, mobile money has increased massively over the last six months as people look for cheaper and easier means of transacting whilst avoiding the potential health exposures of handling cash," he says.
New companies are being created that exploit the internet. These include Kobo360, a Nigerian logistics company set up in 2017 that applies the Uber model to the trucking industry. It has operations across six countries and clients that include Lafarge and Unilever.
Large private equity funds trying to deploy capital in Africa have struggled, says Kulasingam, because there are few companies of the size they are seeking and US/European-style leveraged buyouts are difficult due to the lack of availability of debt and high interest rates. "What's lacking is funding for start-ups – a space that institutional capital is not really paying much attention to and that is where you're actually seeing the greatest impact in terms of leapfrogging development and changing lives," he says.
Attracting investment to such tech-based companies is clearly still a challenge. "It will only change once we see returns and exits, as money will follow money," says Kulasingam. But the omens are good. There are large tech hubs in Kenya, Nigeria, South Africa, Egypt and Morocco and there are incubators and accelerators continent-wide. Development agencies such as the UK's CDC and FMO from the Netherlands are taking this on board and supporting the growth of venture capital. The African start-ups Kulasingam is seeing are being created by a combination of locals, diaspora returnees and westerners who have seen the opportunity and want to be part of the African technology revolution. Each of these start-ups employ anywhere from six to 50 and have the potential to grow quickly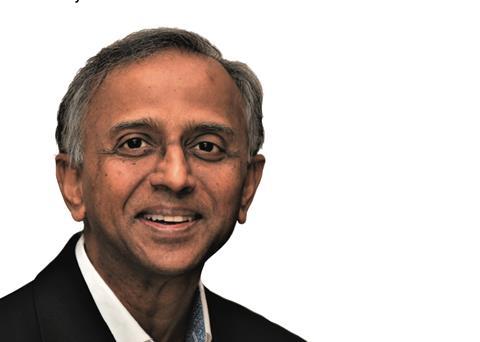 It makes sense from both a political and economic perspective for European institutions to invest in sub-Saharan Africa. They should set aside their prejudices and put more resources into identifying positive investments. Such an approach should help promote liberal democracy in the region as well as create prosperity. It may require a combination of public support and private capital but what the COVID-19 pandemic has shown is that at times it can be the only way.
Joseph Mariathasan is a contributing editor to IPE and a director of GIST Advisory