COVID-19 has not stymied the multi-year process of consolidation in the ESG data business – estimated by Frost Consulting to be worth over $700m (€564m) a year. Morningstar completed its full acquisition of Sustainalytics in April 2020, Factset acquired TruValue Labs in October and Deutsche Börse moved on ISS in November.
But what makes ESG data providers stand out? For San Francisco-based TruValue Labs, the answer is to apply artificial intelligence (AI) and machine learning to thousands of unstructured data sources to enhance ESG investment processes.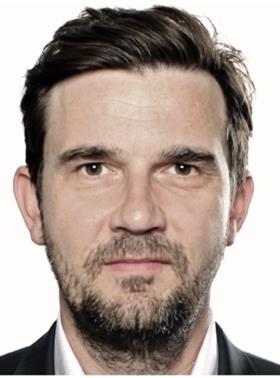 Hendrik Bartel
● 2020-: SVP, strategy, Factset
● 2013-: Founder and CEO, TruValue Labs
● 2012: MBA, St Mary's College of California
● 2011-13: Amazon
● 2010-11: Flipshare (acquired by Cisco)
● 2008-10: Immersion Corporation
TruValue Labs
● Acquired by Factset in 2020
● Series-A funding round 2018
● First data set launched 2017
● Founded 2013
● Staff: About 50 (two-thirds in software engineering)
● Location: San Francisco
The company's founder is Hendrik Bartel, a German national who moved to the US in the late 1990s, following studies in geomatics and civil engineering. After working for several startups, he attended business school where he discovered the worlds of institutional investing and ESG. Following a stint at Amazon, he founded TruValue Labs in 2013.
"I took a left turn and sort of stumbled into ESG ratings," Bartel explains. "I was quite fascinated by ESG ratings and found it weird that they are not more widely available, that they are not more accurate."
Many commentators have pointed out the discrepancies between different providers' ESG ratings methodologies and scores, with calls for greater transparency and regulation. "What I found interesting is that you have a data set that has such little accuracy. And that you have large institutional managers that actually buy that data set for a lot of money."
Bartel adds: "Then I started double clicking on how are these data sets even created?", leading him to spot a "complete void of technology" in most of them, with manual processes, work outsourced to low-wage countries, and reliance on glossy corporate social responsibility reports. "I said,
I think we can do something here with modern-day computing technologies."
It took about four years to develop TruValue Labs's algorithm and a first data set covering about 5,000 companies was ready in 2017 with State Street as a first client. That initial success proved the concept and Bartel was in a position to raise money from the Silicon Valley venture capital community.
A 2018 series-A funding round attracted investors including Bay Area early-stage specialists Katalyst and The Entrepreneurs Fund, along with Hearst Ventures in New York and Hong Kong-based Sun Hung Kai Strategic Capital.
The current range of data sets now encompass about 20,000 public and private companies, with data derived from around 120,000 unstructured data sources.
Alongside the company's proprietary ESG data set, Truvalue Labs has now created one based on the framework of the Sustainability Accounting Standards Board (SASB), with an SDG (sustainable development goals) dataset launched late last year. Two further sets – one on credit and the other on the EU green taxonomy - are under development.
Within credit, Bartel says TruValue Labs plays a similar role to a traditional credit risk analyst – only using computing power. The product is planned for launch this year, although some clients are already piloting it.
"The computer is pretty good at predicting upgrades and downgrades and looking at stresses within a company based on earnings transcripts, based on publicly available data, taking an external stakeholder approach to the company.
"In the case of PG&E here in the Pacific West Coast, a company that is now bankrupt, our models predicted a downgrade all the way into junk territory."
While other data providers largely focus on what companies say about themselves in their own reporting, TruValue Labs focuses on what others have to say about companies – unstructured data sources in other words – to build data sets that users can deploy to build up a holistic picture on material ESG risks for specific companies.
From the outset, the intention was to incorporate corporate filings, but Bartel and his team soon came to the conclusion that it was better to exclude it; there is basically too much noise in corporate ESG reporting to process it algorithmically.
"We basically said, listen, all the stuff that's being released by corporates at this point, we need to be doubtful about.
"We're still collecting data that comes from companies, but we deliberately made a decision to not include it in our time series, in our analysis."
That may change, however, and is something the firm may look to do under its new parent, Factset, following last November's acquisition announcement.
Bartel describes TruValue Labs's data sets as an "underlying AI machine that doesn't really care about ESG frameworks". This is important because the model does not tie TruValue Labs to a particular framework or set of reporting standards.
The CEO's best prediction is for "flavours of standardisation" in ESG data in different regions, just as there are regional variants of accounting standards.
"I guess we were lucky to have the foresight that there's not going to be a massive convergence on ESG, that it will take a while before that happens, and even once we have regulatory oversight with what we're seeing in the EU right now, there will still be different regulatory frameworks depending on the geography you're in."
Modern reporting centres on the concept of materiality. As such, it is central to the work of firms like Truvalue Labs and other data vendors.
In non-financial reporting, materiality defines and quantifies which individual issues – human capital development in IT companies, for instance, or product safety and quality for restaurants – matter most to individual companies or sectors.
Recent research by TruValue Labs has focused on expanding the concept of materiality within ESG reporting, with an intention to enable a much more sophisticated application of materiality to individual companies.
For Bartel, further frontiers include considering alternative data, including sensor-driven, satellite or greenhouse-gas data, as well as scaling across asset classes, including macro risk, and diving more deeply into the universe of privately held companies.
TruValue Labs's simple contention is that AI can redefine ESG reporting in a way that helps investors add value to their investment processes – the answers are out there in the data.