---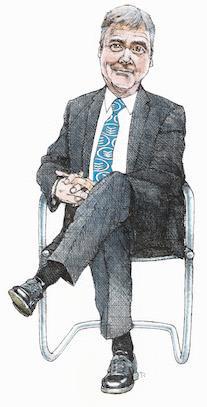 Paul Droop (pictured), CIO of the Bank of Ireland 's staff pension scheme, tells Carlo Svaluto Moreolo about his approach to building a shockproof portfolio
Ireland's economy was among the hardest-hit by the 2008 financial crisis, owing to high levels of household debt and a property bubble. The country recovered spectacularly with growth rates unseen in the developed world during the post-crisis years.
The recovery was partly thanks to policymakers' efforts in implementing austerity and nationalising private sector debt. However, it can be also argued that the country once dubbed the 'Celtic Tiger' showed remarkable economic resilience.
What if resilience is inherently built into economic systems, as it is built into natural systems? If that were the case, trying to steer economic systems towards recovery might not be necessary. Or worse, it could do more harm than good.
The idea of resilience as a feature of economic and natural systems is what drives the investment philosophy of Paul Droop, CIO of the Bank of Ireland's staff pension scheme. Droop and his team have applied the concept to the scheme, trying to build a portfolio that is resilient to shocks.
The idea partly derives from chaos theory, which Droop became familiar with during his previous career as an economist. The CIO joined the Bank of Ireland staff pension scheme in 2011 after spending seven years as a senior investment consultant at Willis Towers Watson . Before that, he had worked as an economist for County NatWest, the then investment banking arm of the NatWest banking group, for the Ernst & Young ITEM Club, an influential forecasting group in the UK, and for the InterContinental Hotel Group. In all these positions he used chaos theory to help understand macroeconomic behaviour.
Droop explains: "From chaos theory, we know why controlling natural systems can yield unexpected results. These systems have built-in risk management systems, so they are best left alone. Economic systems are no different from natural systems. More often than not, they will naturally find ways to recover from shocks."
That leads Droop to focus on what he calls 'diversity' of assets, which means something different from diversification. It is an intuitive concept that has some powerful implications for investment. To define the concept, consider a diverse economy: one that can count on many different sources of wealth creation. A diverse economy is more likely to be resilient. The same should be true for an investment portfolio.
Like natural systems or economies, which can be complex but highly adaptable, an investment portfolio should draw strength from as many sources of value creation as possible. "The best way to build a portfolio that can withstand shock is to build exposure to as many understood, rewarded risks that the global economy can offer," he says.
This approach also relates to the distinction between risk and uncertainty, which Droop holds dear. The CIO argues: "Our task as an investor is not to seek return, but to manage risk and uncertainty. Modern portfolio theory (MPT) represents a quantitative solution to the risk management problem, as it allows you to optimise total risk by breaking it down into two components – idiosyncratic risk and market risk.
"However, MPT makes all sorts of assumptions, which can often be wrong, in terms of the available information on markets. By using a qualitative approach, I can forgo those assumptions. I can build exposure to as many rewarded risks as I understand and spread those risks. This is what I call the diversity approach, which is used to mitigate against uncertainty, as opposed to diversification, which mitigates risk," says Droop.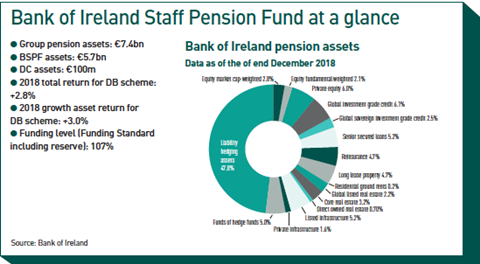 The diversity approach can be applied to public equities. "Applying the traditional diversification approach to public equities means investing in the market capitalisation-weighted index," he says. "If you are not comfortable with the assumptions used to build that index, you might, for instance, take the largest 1,000 market-cap stocks and take an equal share of each, resulting in an equal-weighted exposure. The assumption is that each company is adding economic value and creating a surplus for a capital owner. It is a specific assumption on each company but it is spread across a large number. There is no assumption on expected returns and correlations."
Equal-weighted portfolios of this kind perform well in genuine risk terms, according to Droop. They have certain shortcomings, of course. They are expensive, need rebalancing and face liquidity constraints. But their risk performance, in theoretical as well as practical terms, is solid.
The same approach can be applied to the whole portfolio."I keep finding different ways in which economic value is being created across the global economy that I can participate in," he says.
Naturally, the portfolio that Droop and his team oversee is still run using quantitative tools, to keep traditional risk measures in check. But the quantitative and qualitative approaches stand side by side. It is, he says, a dual-track risk management process. "Diversity can give you diversification. They tend to work together, even though sometimes they do not give you the exact same solution," says Droop.
This is how he proposes to build a resilient portfolio. As a result, the asset allocation of the Bank of Ireland staff pension scheme has become significantly more diversified over the years. In 2011, when Droop joined the scheme, a third of the portfolio was used for liability-hedging purposes. Then there was a large allocation to active equities, plus some credit, some hedge funds and some real estate. There was also a small allocation to private equity.
Today, each of those main buckets has been diversified and developed. The private equity allocation is much larger. There is an equity market cap-weighted portfolio as well as a fundamental weighted one. There are allocations to senior secured loans, long-lease properties, residential ground rents and infrastructure. There is also a nearly 5% allocation to insurance-linked securities (ILS). Each new asset class that has been added represents an attempt to spread risk and extract value from an economic activity at the same time. In Droop's philosophy, the two are inseparable.
The portfolio has performed well and backtests show it would have outperformed even further out. In 2011, the tracking error of the €3.6bn portfolio was 13.7% and the value at risk (VaR) was about €840m. As of June 2018, the tracking error had fallen to 6.9% and the VaR was €789m for a €5.6bn portfolio.
In 2018, the growth assets of the portfolio, which excludes the allocation to liability-driven investment (LDI) assets, delivered a return of 3%, with an annualised monthly volatility of 4.2%. "I think we achieved our aim of resilience to shocks," Droop says.
Droop's approach entails a different perspective on the age-old active-versus-passive question. "How much information do I have that allows me to believe strongly enough that these risks are going to better reward me than other risks? If I do not have that information, I am going to try and avoid being over or underexposed to those risks."
However, that does not mean blindly implementing passive allocations to asset classes. In equities, Droop prefers fundamental-weighted strategies to improve on the often failing assumptions underlying market cap-weighted indices. "Neither of those we consider as passive per se, but simply both ways to get a diverse exposure into public listed equities."
In the private space, it is not possible to get a proportional share of the market. To get the diversity element in markets such as global real estate, Droop uses pooled funds run by what are traditionally called active managers. "I call them skilful managers. Their skill is managing the risk and having to take specific risk, because they cannot take a globally diverse selection of assets. But we make sure that we pool enough together to get the right exposure, before we hand over the capital to each of those managers that are executing one part of our strategy in that area," says Droop.
He and his team design the asset allocation and select the managers, the asset allocation is the result of an effort by the wider trustee body.
The management of the portfolio is entirely outsourced. Droop says this is partly to do with the investment philosophy. He explains: "If you choose to buy an asset management service, instead of renting it, you want to be sure you will keep it for a substantial period of time and generate value out of it. If you don't have that certainty, then you are better off renting it, because then you have the flexibility to change it. I see asset management in that way, particularly those areas where a lot of skill is required."
The Bank of Ireland Staff Pension Fund is in a happy place today but it went through a difficult period in the aftermath of the global financial crisis. Like all main Irish banking groups, the Bank of Ireland group was hit hard by the crisis owing to its exposure to residential mortgage lending. As a result, it became apparent that the scheme's finances had to be shored up and the level of benefits provided by the DB scheme was not sustainable. Tough negotiations between trustees and the sponsor were eventually resolved, with the parties agreeing to a reduction in benefits, the injection of some cash by the sponsor and the closure of the pension scheme to new members. Today the scheme is still open to new accrual. Employees joining the Bank of Ireland group are offered a DC scheme. An interim hybrid DB/DC scheme for new employees was closed after a few years in operation.
The negotiations led to a significant reorganisation of the scheme that involved, among other things, the appointment of Droop as CIO. Today, he says the relationship between stakeholders is productive. He explains: "There is an interest with having an open discussion with the sponsor about things. The trustees to take the partnership with the sponsor seriously."
A positive relationship between all stakeholders will certainly help the scheme along its journey. It is a journey of discovery that will see further asset classes, even slightly exotic ones, be added to the portfolio. Droop says: "There is a market portfolio out there, and it includes every conceivable investable slice of the global balance sheet. There are many things that we are looking at. For example, we see opportunities in illiquid credit, timberland, agriculture, aviation finance, litigation finance. Finding different types of exposure is a journey that never ends."
If Droop is correct about the dangers of controlling economic systems too aggressively, pension schemes will continue to face headwinds. Economic growth is slowing after years of unprecedented central bank activity to keep it moving forward. Let us hope the unintended consequences are not serious and the global economy proves resilient.