The chief executive of Iceland's Pension Fund for State Employees (LSR) is to step down later this year after 37 years at the fund.
LSR said Haukur Hafsteinsson announced his decision to resign at a staff meeting on Friday, but had previously told the fund's board of directors that he intended to go.
Hafsteinsson said: "I will be 65 in the autumn of this year and think that now is the right time for a change."
Unnur Petursdottir, chair of the ISK826bn (€6bn) fund's board, said Hafsteinsson's decision had come as a surprise.
"For years, Haukur has been the driving force, the epicentre and the face of the Pension Fund for State Employees, always concerned about the welfare of the fund and its members," Petursdottir said.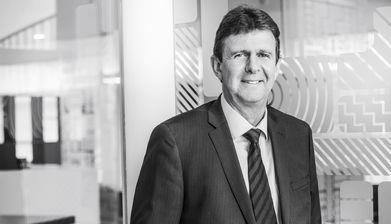 She said he was one of the most experienced leaders in the pension system in Iceland and had wealth of information about government pensions in particular.
He was leaving a gap that would not be easy to fill, she said.
Hafsteinsson has worked with the pension fund since graduating from the University of Iceland in 1982. He first worked at the State Social Security Institute, which then handled several pension funds, including the government staff pension fund.
LSR said it would advertise for a new chief executive later this month.
According to information from the Icelandic Pension Funds' Association, Hafsteinsson is the longest-standing leader in the sector alongside Árni Guðmundsson, chief executive of Gildi pension fund.
This article was updated on 8 March to update LSR's assets and amend the penultimate paragraph