02 Mar / 13 Apr / 08 Jun / 29 Jun, Virtual Events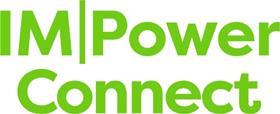 IM|Power Connect is a series of invite-only events, connecting fund managers with leading fund buyers in a small-scale setting.
Investors can get an in-depth look at the latest all-star funds hitting the market, with portfolio managers able to go beyond the factsheet and demonstrate why they're worth doing business with.
Fund managers can get in touch with James Roberts, James.roberts@informa.com, to reserve their slot to take part, with fund buyers able to register for free via the website.
02 March – IM|Power Connect Best New Ideas 2021: Global Economic Recovery
13 April – IM|Power Connect ESG & Sustainability
08 June – IM|Power Connect Private Markets & Alternatives
29 June – IM|Power Connect UK & IFA Investor Special
Funds buyers register free
To register for one, or all of the events above, simply click here.