Environmental, social and governance (ESG) concerns were once the remit of active and activist investors, but now exchange-traded fund (ETF) and index providers are becoming increasingly vocal proponents of better corporate stewardship.
As ETFs are increasingly adopted as buy-and-hold investments and amidst growing scrutiny of the role investors play in ensuring better corporate governance at investee companies, passive fund providers have become steadily more involved in ESG. This may come via the launch of new products, the expansion of in-house governance teams or by means of incentivising companies to change their ways.
"As long-term owners, passive managers do vote and do engage with investee companies," says Hortense Bioy, director of passive strategies research at Morningstar.
"In fact, with the growing investor interest in ESG considerations, passive managers are taking their stewardship responsibilities more seriously than ever."
Index providers making changes
The most recent signs that ESG concerns in the passive fund market are on the rise come from two of the world's biggest index providers.
Following the March 2017 initial public offering (IPO) of shares in social media company Snapchat – which did not grant voting rights to subscribers – and consultations with big investors, S&P Dow Jones Indices and FTSE Russell announced in August they would no longer include companies which provide limited or no voting rights in some of their largest indices, like the S&P 500 and the FTSE 100.
For S&P Dow Jones, existing index constituents would not be affected, while FTSE Russell asked companies to comply within five years with a requirement that at least 5% of voting rights be in the hands of unconnected shareholders.
"By including a low threshold for the minimum percentage of a company's voting rights that can be held by unrestricted shareholders, future IPOs of companies that confer few if any voting rights will be discouraged without there being any untoward impact on long-standing existing index constituents such as Facebook and Alphabet, which have securities with differential voting rights," FTSE Russell said in a statement.
In September, Facebook's majority shareholder, Mark Zuckerberg, cancelled plans to create a new class of non-voting shares. However, Alphabet (owner of Google), has two classes of publicly traded shares, one of which has no voting rights.
MSCI, the biggest provider of ESG indices for ETFs, is currently undergoing a consultation on voting rights similar to those recently conducted by S&P Dow Jones and FTSE Russell. It declined to comment for this article.
ETF providers are proactive
Changes to indices' eligibility rules have a knock-on effect on ETFs, which pay index providers a licence fee to track their rankings of companies as closely as possible.
But that doesn't mean ETF providers have not also been proactive. In the last few years, large passive fund providers have expanded their in-house corporate governance teams. BlackRock has grown from 20 members in 2014 to 31 people today, while Vanguard's investment stewardship team has more than doubled since 2015 to 21 people.
At State Street Global Advisors (SSGA), the 12-strong governance team claims to have held between 500 and 700 meetings a year with as many as 650 companies, reviewing all merger and acquisition transactions involving their funds' constituents and voting on over 100,000 proposals at over 17,000 meetings globally.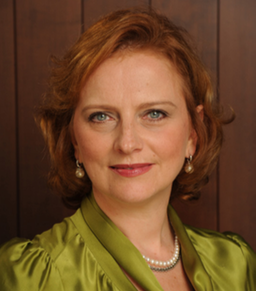 Governance teams are also becoming more active in other ways, sending 'open letters' to companies on issues like board independence, management salaries, climate risk and gender diversity.
The latter made international headlines as SSGA, which runs the SPDR ETF range, recently commissioned a 'fearless girl' statue to face down the charging bull of Wall Street, and launched the SPDR SSGA Gender Diversity Index ETF (ticker SHE), which was one of the most successful ETF fund-raisers in 2016.
Rakhi Kumar, managing director and head of ESG investments and asset stewardship at SSGA, says she was told in 2014 that the SHE ETF was 'ludicrous', but that two years later companies are writing to SSGA, updating them on their gender diversity advancement and asking for inclusion in the fund.
"From a numbers perspective we voted against 400 companies on gender between March and June 2017," says Kumar.
Rob Arnott, CEO of Research Affiliates, tells IPE he has been pushing to launch a gender diversity-focused ETF for eight years, arguing the board refreshment process would be a 'step up' for any company.
ETF providers do vote on their companies
Many observers believe that the responsibility of voting at the annual general meetings of companies tends to fall to individual shareholders and active investors, but ETF and index fund providers have revolutionised their voting and engagement policies in recent years.
In 2013, Lyxor was quoted in an article as saying it had a 'passive' voting policy, when it mostly managed synthetically replicated (derivatives-based) ETFs. Now, the French ETF provider has a majority of physically replicated funds and has a policy of voting where its consolidated holdings represent at least 0.1% of the company's equity capital.
Adam Laird, head of ETF strategy, Northern Europe, Lyxor, says: "It's important managers like us use our size to try to improve things."
At SSGA, Kumar says its team votes at 98% of the companies it invests in, except where local market rules prohibit it from doing so.
Amra Balic, managing director and head of BlackRock's EMEA investment stewardship team, says it aims to vote on all of the holdings of its iShares ETF range.
"The fact we can't sell those positions – we are invested as long as these companies are in the index – puts us in a really strong position when it comes to engagement," she says.
"As long-term investors, we want to work with companies, be constructive and understand their views. But our patience is not infinite. When it comes to executive pay, for example, through annual re-election of board members, we can use our votes as a tool to hold boards to account for pay setting."
The Financial Reporting Council's UK Stewardship Code of 2010, which helps institutional investors better exercise their stewardship responsibilities, has also improved the dialogue between investors and providers, according to Balic.
"Five to six years ago, board members didn't think they had to communicate with investors directly – today it's a given," she says.
But investor education consultant Louise Rouse claims remuneration for executives at major UK companies is still 'unacceptable' and fund managers have diverse ways of disclosing their voting policies.
"Engagement is getting better but there's still a question mark over whether company remuneration is being reformed," she says.
"High pay is becoming normalised and remuneration consultants are brought in and are actually ratcheting pay up," Rouse adds.
"There is no suggestion of a downward movement. Added to that is an engagement approach that is reluctant to vote against management's pay, which is seen as a very serious escalation of engagement. It should be seen as a much more normal part of engagement from fund managers."
How passive funds increase their clout
One sticking point for passive fund providers is the size of index funds' and ETFs' collective holdings. Ludovic Djebali, former co-head of EMEA distribution at Source, says that even a multi-billion-dollar S&P 500 ETF is just a 'drop in the ocean' relative to the index's market cap of around $19trn (€16.1trn).
"I wouldn't say ETFs and passive indices don't have some weight, but it's a bit more diluted than for active investors who are investing in specific stocks," he argues.
"The best way for index and passive managers to have an impact is to track an index and make sure this index will match certain requirements. If an ETF provider is part of a large asset manager like Vanguard, L&G or HSBC, they can be much more vocal."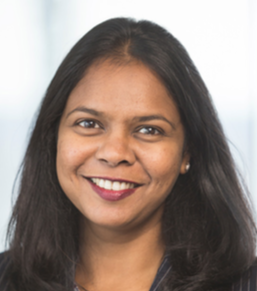 Manooj Mistry, head of ETFs and institutional passive business at Deutsche Asset Management, says his firm's passive fund managers combine forces with their active counterparts to achieve extra clout.
"We leverage the corporate governance expertise on the active side of the business," says Mistry. "We use their research tools to implement voting decisions across some of the stocks held in our passive products. We need to make sure we're doing the right thing as our business is growing."
But how do ETF investors demand their voices be heard, regardless of their funds' size?
Balic of iShares and Kumar of SSGA both point to the UK Investor Forum, which launched in 2014 and started to 'enhance engagement' this year, according to its website.
"Clearly the size of your holding matters," says Balic. "But in the UK market, collective engagement has been really useful. The creation of the UK Investor Forum has further strengthened these efforts. The opportunity to exchange views with other investors plays an important role."
The forum prohibits discussion of companies in certain countries like the US and Japan due to local anti-collusion regulations. Perhaps this relative openness in Europe helps explains why the region has the highest proportion of socially responsible investment (SRI) assets relative to total managed funds – 52.6% – than anywhere else in the world, according to the Global Sustainable Investment Alliance's 2016 review.
ESG-specific ETFs are growing
While the big blue chip companies in market-capitalisation-weighted indices and the ETFs that track them are slowly being incentivised to change their ways, the number of specialist ESG and SRI ETFs and their assets under management in Europe are also growing.
There are now 36 'socially conscious' ETFs in Europe, according to Morningstar, and their collective assets had grown to £4.7bn (€5.2bn) at the end of August 2017 from £2.9bn at the same time last year. The top two providers in this area by assets under management are iShares and UBS.
UBS has seen $750m flow into its ESG fund range this year alone, including equities, fixed income and a commodities fund that excludes agriculture. Andrew Walsh, head of passive and ETF specialist sales in the UK and Ireland, says that the company is planning to launch more ESG funds, as long as any new fund can attract enough assets over 12 months to make it viable.
"I'm not sure that there's anything that's impossible [that could be made into an ESG product], but perhaps there will be things that aren't as logical or straightforward. For example, an SRI mining index might well be a contradiction in terms," he says.
A typical ESG index is exclusion-based. UBS uses one version of index provider MSCI's ESG strategy, which screens out the worst-performing 25% of companies of the parent index, according to their ESG scores. MSCI also calculates an ESG index that screens out the bottom half of companies, while a third strategy keeps all the stocks from the starting index but re-weights them depending on their ESG score.
However, too strict an exclusion policy could leave a fund relatively undiversified. In its sustainable liquid corporate bond funds, which track a Barclays index and apply an ESG overlay, UBS uses a slightly looser version of the MSCI methodology to ensure the index is not too concentrated.
"In equities, a company must receive an ESG score of single A or above on a scale from AAA to CCC," Walsh says. "Within fixed income, companies with BBB and above can be admitted."
This process can result in different treatment for the same company, depending on the index. An example is tech giant Apple, the largest stock in the S&P 500. It is screened out of the UBS ETF MSCI USA Socially Responsible UCITS ETF, an equity fund, because of negative scores for labour management and supply chain management, but it is included within the UBS ETF Bloomberg Barclays MSCI US Liquid Corporates Sustainable UCITS ETF, a corporate bond fund.
In-house indices, different dynamic
If ETF providers create their own in-house indices, they can take more distinctive decisions on ESG and SRI eligibility. Dave Abner, head of ETFs Europe at issuer WisdomTree, points to the WisdomTree China ex-State Owned Enterprises Fund, which excludes any stock in which the Chinese government has a stake greater than 20%.
"That's one way as an index provider and fund issuer that we can help investors make active choices in their investment holdings," he says. "We are always evaluating all of our strategies around these concepts."
He adds that passive investors have the added benefit of transparency in their ETFs, compared with active mutual funds, which only produce monthly factsheets of the top holdings.
"Investors know every single day what companies they hold, and this is the first step to being an involved investor," he says.
Retail investors and education
Despite recent advances, there is significant work to be done before ESG becomes truly mainstream.
Former Source ETF executive Ludovic Djebali is positive about the future. He says that more ESG-minded retail investors will invest in ETFs, especially environmentally conscious and younger investors, partly thanks to new regulations in Europe such as the second Markets in Financial Instruments Directive (MiFID II).
"MiFID II should be a catalyst for retail investment into ETFs and the SRI trend," he says. "It will not only be ETF providers pushing investors towards SRI, it will be much more of a two-way investment process that will be facilitated by the increasing numbers of retail ETF investors."