Hymans Robertson has said it will offer all its employees more flexibility about the amount of time they spend in the office, with the opportunity to work in a hybrid way post-pandemic.
The consultancy is the latest UK pension firm to set out how it will approach working arrangements following the experience of widespread remote working due to the pandemic.
Fiduciary manager Cardano has said it is adopting a hybrid working policy for its roughly 400 employees, with its London office currently being redesigned to accommodate "all types of work and social activity".
The company is thinking about its offices as "an intentional destination: a place people choose to work because it motivates and inspires".
Isio is in a slightly different position, having been established two weeks before the first UK lockdown last year and so not having offices to go "back" to. Its teams will be starting afresh in newly designed offices, with the firm to trial different hybrid working patterns.
Andrew Coles, CEO of Isio, said there was no doubt that working from home can have benefits, but "we also know from the feedback that our teams miss being together".
"The trial will allow us to try things, get feedback and from there we can create a balanced framework which best supports us and our clients as we all learn to adapt to this new way of working," he said.
Like Cardano and Isio, Hymans developed its approach following engagement with staff. It celebrates its centenary this year and recently reached the milestone of 1,000 employees, having welcomed more than 150 new staff members during the pandemic.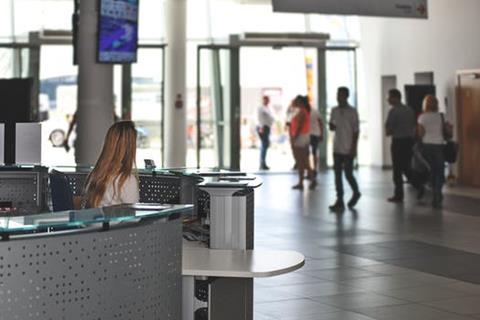 It said that while all employees will benefit from greater flexibility with the option of remote working, the office environment "remains an important part of the firm's culture, so some regular presence in the office will be required".
Shireen Anisuddin, managing partner, said: "It's through face-to-face collaboration in the office that great ideas can be developed and strong working and social relationships built.
"We believe all these ultimately benefit our clients."
Hymans expects its hybrid working policy will mean fewer office-based desks will be needed each day, which Anisuddin said would give the firm the opportunity to create more collaboration space and "break-out areas".
"We're really looking forward to welcoming our clients back into our offices, and travelling to meet them at their workplaces, once face-to-face meetings again become the norm," she said.
"At the same time, however, we recognise that remote meetings will continue to be convenient and effective in some situations, and some clients may prefer these."
Boutique asset manager moves, plans
According to a survey conducted by Independent Investment Management Initiative (IIMI), the boutique asset management think tank formerly known as New City Initiative, 70% of the think tank's members have already returned to the office in some capacity. A further 18% intend to do so during the summer, and 10% by autumn.
About 77% of respondents said they planned to adopt a flexible working approach, while 11.6% confirmed they would not do so.
Nick Mottram, chair of IIMI, said that "after 18 months of stop-start lockdown restrictions, financial institutions – including asset managers – are busy assessing the logistics of bringing their staff back into the office once again".
His take on the survey findings was was that "boutique firms appear to be leading the charge here".
Mottram added: "While the majority of our members have said that they will be adopting some form of flexible working approach, some firms have voiced concern that staff training and the ability to innovate are not as conducive when performed behind a webcam or through intermittent attendance in the office".
Of the firms who are reticent about introducing flexible working, 28% cited productivity concerns as the primary reason for being sceptical, whereas a further 28% warned it could have an adverse impact on training, according to the study.
In a blog, IIMI said this came amid growing concern among senior leadership that staff training and the ability to innovate were not as conducive when performed behind a webcam or through intermittent attendance in the office.
"What is clear is that there is no one-size-fits-all solution"

Nick Mottram, chair of the Independent Investment Management Initiative
The think tank noted that 55.8% of its members said they would not make it mandatory for staff returning to the office to be either tested and/or vaccinated, 20.3% of respondents said staff must be regularly tested but not necessarily vaccinated, and 6.98% would insist that employees be regularly tested and fully vaccinated. Just over 16% indicated they were unsure.
Mottram said: "What is clear is that there is no one-size-fits-all solution: the process of bringing employees back into the office will not be straightforward, and a number of ethical issues remain unanswered, such as treating vaccinated and unvaccinated staff differently."
IIMI is comprised of 44 independent asset management firms from the UK and continental Europe, managing approximately £500bn (€585m) and employing several thousand people.
To read the digital edition of IPE's latest magazine click here.