How has research consumption changed since the unbundling of sell-side research costs from brokerage fees?
Allianz Global Investors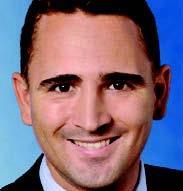 Andreas Fruschki, director of equity research, Europe
Allianz Global Investors believes in fundamental research and runs a range of equity products that select companies on the basis of our investment professionals' conviction. It is important that our funds are run by knowledgeable and well-informed portfolio managers, who have broad access to market data facilitated by external research providers. The decisions made in our funds are led by AllianzGI's own in-house research experts, who provide recommendations ranging from granular stock-specific to a broader, cross-sectoral or macro-economic level. These dedicated in-house research capabilities form, together with our access to external-research, the foundation of our investment decisions.
Post-MiFID II, the cost of external research is absorbed by AllianzGI on behalf of its European clients. AllianzGi was one of the first asset managers to adopt this approach, since we believe – as an active manager – that clients' interests come first and that we should play an active role in achieving better pricing transparency and healthy competition in our industry.
Following 3 January 2018, we have reviewed and streamlined our research suppliers as well as specified our needs with each provider individually. This means we prioritise our research providers and has resulted in a more granular monitoring of the quality and quantity of research received. Post MiFID II, we consume external research more selectively and more effectively.
Nearly two years since implementation, it is clear that MiFID II has had a profound and far reaching impact on both asset managers and their external research providers in Europe. Internalising the cost of research has become the industry standard and resulted in a general reduction of external research budgets. The quality of external research has started to fluctuate as the sell-side research industry is adapting to a more competitive pricing environment in different ways, which impacts the availability of previously free research. This has resulted in more competition for valuable market information due to a more selective dissemination of research, which will make it harder for asset managers with fewer resources to compete.
For AllianzGI, research procurement has become of increasing operational and strategic importance. We continuously challenge external providers and ourselves to find the optimal balance between having access to a wide breadth of external research, leveraging on our strong in-house expertise, and ensuring cost competitiveness.
We welcome the increase in competition and transparency MiFID II has brought and feel well prepared to continue to deliver the best possible service for our clients.
Columbia Threadneedle Investments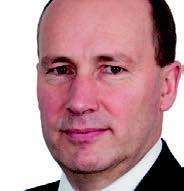 William Davies, EMEA CIO and global head of equities
We have been reducing our use of external research, a process which began before the introduction of MIFID II. This was as a result of increasing the scope of, and access to, the global research efforts of Columbia Threadneedle Investments.
Core to this reduction is the evolution of our central research function, which is an important component of our global investment capability. We have a global research platform comprising of more than 100 research analysts dedicated to finding actionable insights. Their approach leverages the latest technology and their cloud-based integrated data framework supports an array of research tools, enabling analysts to dedicate more time to creative thinking, insights and recommendations.
This central research function was initially based in the US, but over the past year we have expanded our team in EMEA to enhance this capability.
In addition to this central research team of career analysts we have specialist portfolio managers, data science analysts and quant analysts, who bring our total research staff to more than 190.
Our fund managers, however, continue to access external research to complement our internal insights. All research is rigorously evaluated as part of our broker evaluation process and annual review of research houses, to ensure that we use those research houses that add most value for clients and our investment process.
Our culture of collaboration underpins the research ecosystem and ensures insights are discussed, debated and shared throughout the firm, resulting in original, independent, forward-looking research that drives long-term sustainable returns for our clients.
Gresham House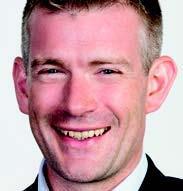 Ken Wotton, portfolio manager
MiFID II has been in force for less than two years. However, it is relatively early to measure its impact. Anecdotally, we understand that it has become less economically viable for banks and brokers to cover stocks below a certain size, because they can no longer cross-subsidise coverage with trading volumes. With companies below a certain size, unless banks and brokers can retain the fees from brokerage services or fundraising transactions, they may struggle to earn profits on covering those stocks. With research being unbundled, we as most others have had to, take the cost of receiving broker research on our P&L, so we have become more selective in terms of what we research we use.
As a result of this, we are trying to keep our spending on research relatively low, and therefore use little external research. As specialists on the smaller end of the market, we are used to investing in stocks that are not widely researched. Our process has been built on us conducting our own fundamental research internally.
In that sense, MiFID II has not changed our processes. For firms that rely more on external research, they will have seen a reduction in the number of analysts covering stocks. The quality of the research can be patchy. There are some good analysts around covering small companies, but there is also a lot of non-independent research that does not add value.
Unigestion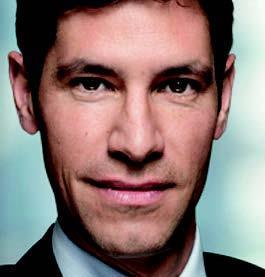 Gaël Combes, head of fundamental research
For Unigestion, like many others, the main impact of the implementation of MIFID II has been to speed up the concentration of external research providers. Previously, the relationship with a broker was a function of how active the trading desk was with that broker. While this dynamic has not disappeared, the research team is now more independent, since we pay for external research. This, however, has increased our costs.
The relationships with our brokers have not completely changed, because between two brokers providing the same service, we would still favour the one we do large trading with, as our importance as a client will be bigger. That said, independence in the choice of brokers has improved.
Unigestion remains a small-sized firm in the asset management world. However, we invest globally and not only in large-cap stocks. That means we must balance diversification that ensures sufficient coverage with the quality of service, which depends on the size of the tickets. As the dollar amount has not changed much, in order to pay bigger tickets we must use fewer brokers.
Finally, because of our size, we remain price takers. Efficiency in the form of more focused consumption and monitoring has improved.
That said, while better independence and efficiency are both positives, the regulation seems to have missed the main target. The objective of increasing transparency and reduce costs for customers has been achieved, but this regulation is not shortening the gap between big and smaller industry players. The inequality of treatment remains and may have increased as brokers have reduced capacity and focus on profitable clients.
It must be noted that passive investment vehicles have also contributed to increasing transparency and reducing cost
Investment Research: The small-cap research squeeze
1

2

Currently reading

Industry viewpoints: Research post-MiFID II

3

4