Despite the current volatility and geopolitical tensions, European pension funds continue to actively seek returns from emerging market investments.

Seeking better risk-adjusted returns
At comPlan, we currently allocate 15% of our assets to emerging markets (EMs), which comprises 8% in emerging market debt, 5% to emerging market equities and about 3% to non-listed emerging market assets. The emerging market portfolio also includes small allocations to investment-grade corporate bonds and core real estate assets.
The strategic allocation is established in the context of our asset-liability management studies. From the ALM studies, we calculate the risk levels and derive the benchmarks. However, we also build scenarios to make sure our portfolio is as robust as possible, and can withstand stress related to events such as geological tensions, high inflation and so forth.
The EM debt allocation consists of two blended mandates, in the sense that one manager can add hard-currency EM corporate debt and the other can add local currency assets. The EM equity portfolio is a mix of passive and low-volatility active.
The idea is to broaden the investment universe and allow active management, since in our view that can enhance risk-adjusted returns. For us, allocating to emerging markets is more about diversification in a total portfolio context than it is about alpha generation. Generating outperformance from EM portfolios has become more difficult than a few decades ago.
We reduced the EM equity allocation two years ago, from 7% to the current 5%. This is still overweight compared with standard market cap indices. We did that because the risk level to the overall portfolio was too high, but also because we realised that higher GDP growth in EMs was not driving higher equity returns.
In the future, we see the further integration of Chinese assets into global benchmarks as a potential game changer. We are currently assessing whether it makes sense to invest in Chinese assets separately.
We also believe that it is possible to better capture demographic development and structural changes in Asia through an allocation to private market assets, therefore we hold Asian private equity funds.
The current volatility does not worry us to a great extent. In reality, we see normal levels of volatility at the moment, while volatility was perhaps unusually low in pre-COVID time.

Thematic approach

In 2021, we restructured our £1bn Emerging Markets Equity Fund, carving out a dedicated China sleeve by appointing two external specialists with a specific thematic approach.
The restructure recognised the increasing importance of China within emerging markets (EMs). We see China as a key hub for innovation and growth and believe presence on the ground can add significant value, due to the deeper understanding of the cultural, business, and regulatory framework.
Our thematic approach to China can, we believe, translate to higher excess returns for our partner funds over the long term. It also provides a dedicated allocation that we can utilise across our other funds and an idiosyncratic exposure our clients would not otherwise have access to.
Investing in emerging markets comes with a variety of risks and increased volatility. We need to be extra vigilant with our capital allocation and security selection decisions. The recent regulatory crackdown in China has had a profound impact on sectors such as the after-school tutoring.
To manage these risks, we believe responsible investment is paramount. Active management and engagement are particularly important, as the data disclosures in emerging markets lag those in more developed markets. Our in-depth due diligence can also unlock opportunities.
One of the themes we like in EMs is energy transition. While EMs in general are often considered less 'green' than developed markets, with deep fundamental research we have been able to invest in several companies at the forefront in developing the technology required to transition to a greener, low-carbon future.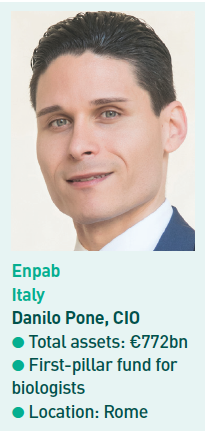 Time to be opportunistic
Traditionally, the main reason for us to invest in emerging markets (EMs) is that they tend to generate higher returns, but this cannot be the only reason. Presently, it is harder to make a wholly positive case for investing in this area.
The impact of the COVID-19 on EM countries has been significant and vaccination rates, although rising, are far lower than in developed markets. EM economies can take advantage of higher export prices and foreign currency reserves, but they have increased debt to GDP to worrying levels.
Their fate depends to a great extent on the behaviour of the US Federal Reserve. If the Fed raises interest rates quickly, EM countries could face significant outflows of foreign capital. Overall, the risks from investing in EMs have grown.
For these reasons, we intend to adopt a more opportunistic approach to EM investments for the coming months. For instance, we have underwritten stakes in UCITS that invest in China.
Overall, we invest 2% of our assets in EM bonds and 2% in EM equities through externally-managed absolute return mandates. Our managers have great flexibility in how they implement the mandate.
The current geopolitical situation could be a key determinant of the performance of EM assets over the coming months and years. We communicate frequently with our managers to assess the developments in EMs and how they could affect our portfolio.
Interviews by Carlo Svaluto Moreolo and Susanna Rust

Carlo is deputy editor of IPE, having joined as a full-time writer in 2014 after several years spent focusing on Italian pensions in a freelance capacity. He has 15 years of experience as a financial journalist, having worked for publications such as Shares Magazine and Infrastructure Journal.