As the financial markets enter uncharted territory, HSBC GAM could be well placed to take advantage of the dislocations in Asian and emerging markets. Its aim, though, is to offer investors the full spectrum of fixed-income solutions, says Xavier Baraton, global CIO for fixed-income private debt and alternatives.
At the end of 2019, HSBC GAM managed $517.1bn (€461.7bn) of assets, which grew 30% during the year. This was a welcome result for parent company, the HSBC banking group, which is shedding jobs amid a significant restructuring that will see it refocus away from the developed world and more on Asia, where it still makes profits.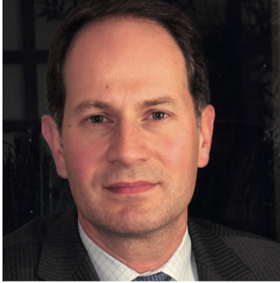 Xavier Baraton
● November 2019: Global CIO for fixed income, private debt & alternatives
● 2011-19: Global CIO for fixed income; previously head of European fixed income and CIO for North America
● 2008-10: Head of European fixed income, deputy global head of fixed income
● 2006-08: Head of European credit
● Joined HSBC GAM in 2002 as global head of credit research
● 1999–2002: Head of credit research, Crédit Agricole CIB
HSBC Global Asset Management's fixed-income platform
● $200bn (€128bn) assets under management
● 200 staff, 50 research analysts
● Strong capabilities in Asian fixed income, emerging market debt, global credit
● Recently added passive fixed income solutions
● Launched the HSBC GIF Global Lower Carbon Bond fund in 2017
● Growing alternatives offering
Notwithstanding the firm's Asian and emerging-markets fixed-income expertise, the $200bn fixed-income platform is global. Baraton says: "It is a truly global platform. It is organised with the same philosophy and structure worldwide. We share the same proprietary risk-management system. The credit research team is global.
"We're not a European asset manager, a US or an Asian asset manager. We're quite balanced in terms of staff. The fact that we are connected on a global basis makes us relatively unbiased on investment decisions, and that is critical in this environment, because you need to make sure you look at issues and scenarios from various perspectives. You need to contrast different views.
"Anything that should be global is global, except the decision making, which is done locally. We have a focus on team autonomy," he says.
The firm's approach in fixed income is mainly active and bottom-up driven. It has 200 staff including 50 research analysts. Three-quarters of its clients are institutions, compared with 50% for the entire HSBC GAM business. Clients can access the firm's strategies through Luxembourg-domiciled SICAV funds or segregated mandates.
"Around 90% of what we do is focused on emerging market debt and credit," says Baraton. "However, there aren't a lot of gaps in what we offer."
The firm has been broadening its offering. A recent addition is a passive renminbi fund focusing on government and public issuers. "It was one of the first of its kind, and it was well received," says Baraton.
"We've made a particular push in passive strategies in the last two years, starting with index funds. We have about $8bn under management, which is not a huge amount compared with the bigger players. But the vast majority came from external clients and we have had great traction. There are synergies with our active strategies in the sense that we use the same research and ESG capabilities, to keep our offering innovative and fresh.
"Because the majority of our clients are institutions, ideally we want to provide them with whatever they need. That does not mean we are going to do something that is very far from our comfort zone. But when you do fixed income, you tend to do pretty much everything.
"We want to push the strategies in which we think we have a real competitive edge. Our team that runs the Asian bond strategies from Hong Kong has over $40bn AUM, and has had a lot of success with European clients, especially in the high-yield segment. Another main area of development is global bonds, which includes various strategies such as global high yield, credit, income, short duration and total return. We have a significant track record in those strategies.
"Our aspiration is to offer a high standard of service and a great ability to customise, track and monitor strategies. We can combine financial objectives, such as beating a benchmark, with non-financial ones, such as liability matching or carbon reduction," he says.
HSBC GAM has been building its ESG reputation. In 2017 the firm launched the Global Lower Carbon Bond fund, which aims to beat the Barclays Global Corporate index by 100bps and to reduce carbon intensity of the portfolio by 50%.
"It is one of our most successful funds. It now has $450m under management. It shows that carbon reduction is becoming a mainstream objective for many investors," says Baraton.
Sustainability is one of the firm's priorities. "We are talking to European pension fund clients about delivering ESG-enhanced solutions. But our focus has been on integration. We have been very disciplined in terms of training all our staff. Every analyst has to monitor ESG risks and engage with investee companies. Portfolio managers also monitor average ESG scores and must respect certain thresholds," says Baraton.
"We want to offer an 'a-la-carte' ESG menu. Our clients are scrutinised by regulators and society, and if they do not respond well, they may face challenges."
The firm is also building its alternatives business. It has 50 staff and about $15bn of invested or committed capital. "Private debt and alternatives are two areas that I have under my remit but they are also managed by dedicated CIOs. They are more recent activities for us, but we are developing solutions very quickly."
The firm mainly focuses on indirect solutions, such as funds of hedge funds and funds of private equity funds. But it also runs a successful infrastructure debt strategy with an emerging markets bias.
The company's ambitious aim to offer comprehensive fixed-income solutions could pay off. And at a time of low economic growth, low inflation and quantitative easing, diversification will be a priority.
Making returns from investing in global fixed income in 2020 is going to be tough. "The sharp sell-off in risky assets is creating further challenges to the macro outlook. The widening of corporate spreads and equity sell-off can create a vicious cycle where the corporate sector is put under further pressure and defaults spike, which risks damaging the macro outlook further," says Baraton.
"Even with substantial policy easing, the economic outlook is likely to remain unusually uncertain and volatility in markets unusually elevated. We believe a more cautious strategy is warranted in the short term."
The firm is underweight developed-market government bonds, neutral in credit, but it has moved to overweight in global high yield, to benefit from the higher credit risk premium. "We continue to prefer Asian credits to developed market ones, recognising a prompter and more effective response to the coronavirus and its macro-economic consequences," he says.
To read the latest IPE Digital Edition click here