Asset managers with a yield-hungry pension investor as a parent nowadays usually have to diversify their footprint into private markets, often by acquisitions in one form or another.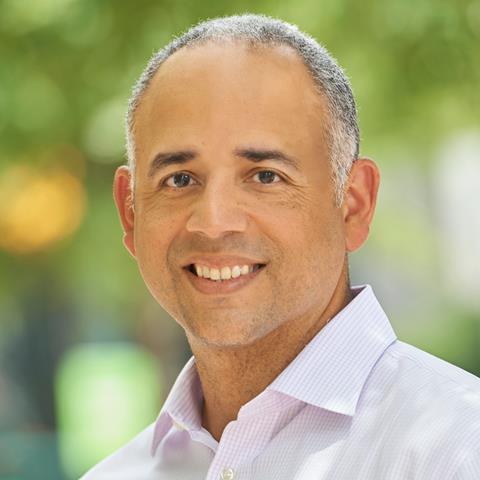 This has certainly been the case for Nuveen, the $1.2bn (€1.1bn) asset manager owned since 2014 by TIAA, the pension and financial services group for the US higher education sector. Meeting the needs, and the risk profile, of the $286bn TIAA General Account annuity book looms large.
Jose Minaya assumed the Nuveen CEO mantle in January 2020, following a three-year stint as president and CIO. This came after a decade focused on private markets, latterly as president of what was then TIAA Real Assets.
Minaya contrasts his days as an equities analyst at AIG in the 2000s with his career in private markets. "I would have no business being in public markets as a money manager," he jokes.
After a fixed-income role at TIAA from 2004, Minaya moved into private markets in 2006, building the firm's global agriculture investment programme and going on to work on the acquisitions of Westchester Agriculture Asset Management, Greenwood Resources and AGR Partners.
At its current trillion-dollar-plus size, the main question for Nuveen is not about scale or adding capabilities – although there are still acquisitions and the firm bought the UK renewables specialist Glenmont last year, for instance.
"Largely, on the capability side, we have what we need," Minaya says. "If I had to say where are the spots that would be nice to fill in today, there are a few. We have Churchill, which has been an incredibly successful platform in the US, but we are missing the European loan side.
"It would be interesting if the right acquisition came along to either get private loans in Europe, or more development-type deals on the real estate side."
Up to now, a focus has been on integration of some of the businesses where this makes strategic sense – for instance in 2020 merging the private equity and junior capital capability with Churchill, which specialises in mid-market loans, to create a single capability. But Churchill retains its separate identity as a Nuveen affiliated boutique.
One-stop real assets
Nuveen was relatively early to the party in creating an integrated real-assets capability, merging global real estate, agriculture, timber, infrastructure and energy into a single platform in 2016.
Since then it has revised this strategy somewhat. This year it created Nuveen Natural Capital from its farmland specialist Westchester and forestry boutique GreenWood Resources, which manage $7.7bn and $1.5bn in AUM respectively. Westchester CEO Martin Davies took the helm here.
Nuveen Infrastructure, under Biff Ourso, now combines the infrastructure equity and equity-like strategies of European renewable energy specialist Glenmont with the firm's existing private infrastructure platform and the AGR Partners agribusiness specialist. Nuveen Real Estate remains untouched.
Minaya believes culture is an important driver behind whether or not to integrate a boutique or affiliate, or whether to keep its separate identity.
"I know at the end of the day real estate people would prefer to go to a real estate shop versus a large asset manager," the CEO says. But here the trick is to get the best of both worlds – it makes sense to have an integrated platform for such a globalised business as real estate, where Nuveen can claim a presence as a global player.
"In some cases the brands have stayed the same," Minaya adds. In others, like real estate, "it makes sense to kind of be part of the broader enterprise by name, but leaving them completely alone wasn't the most efficient model either".
"What has to happen is to be able to retain good talent and then… to run efficiently. Those two things should have all of us aligned"
Having a single Nuveen trading floor makes sense – a call from Nuveen with more than $1trn is more likely to get Wall Street's attention – but in most cases duplication of back or middle office functions does not. An exception would be specialist middle-office functions for a credit specialist like Churchill, which retains its separate identity in any case.
"We're not trying to have a system where you check boxes," Minaya explains. "What has to happen is to be able to retain good talent and then we want to run efficiently. Those two things should have all of us aligned."
Managing the TIAA annuity book and other TIAA assets brings a huge amount of scale efficiency in terms of operating leverage, and the parent organisation's hunger for private markets yield creates an exciting and challenging work environment for Minaya and his team. Nuveen is also in the driving seat to deliver the TIAA General Account's 2050 net-zero target.
Yet Minaya is open about the sometimes conflicting goals involved in serving both the annuity book and external clients. The General Account broadly needs lower risk investments than might be attractive for a third-party client base.
Minaya adds: "The wants of the balance sheet are not always going to be perfectly aligned with the wants of every other client. So, for example, we own Silk Road real estate funds in China. Our balance sheet does not have an appetite from an actuarial perspective or much of a need to get exposure to that, so we don't have the ability to leverage that platform.
"The asset classes we're in today closely model what our asset-owner side wants, and they also model their risk-return profile."
But the positives are easy to describe: "Prior to having a farmland fund, if we wanted to deploy $400m in Brazil, we had to do that with a handful of investments. And we knew part of the risk was, this first $400m is going to get deployed in just a handful of properties.
"We now manage $12bn-plus of farmland assets with many other investors so that same $400m gets me exposure to farmland globally and I don't have to take just Brazil risk now.
"I've also got the ability to now get the best talent for our own balance sheet. Nuveen loves it because this allows us broader scale, firepower, and alignment of interests."

Liam is IPE's editorial director and a board director of IPE International Publishers Ltd. He has over 20 years' experience as a financial journalist and editor, specialising in the field of institutional investment and pension funds. He is also a regular speaker/moderator at industry events around the world.