Investec Asset Management is to target investment in companies supporting the drive for decarbonisation with a new strategy launching today.
The Investec Global Environment Fund will buy stakes in companies with "carbon avoided" scores, calculated using the EU's emissions trading scheme methodology, which assesses how companies offset and reduce their carbon emissions.
Deirdre Cooper, co-manager of the fund with Graeme Baker, said the data incorporated "Scope 3" emissions alongside environmental revenues. These are indirect carbon effects from a company's value chain that are often omitted from common measures of carbon footprints.
"The world has embarked on its third energy transition: a relatively rapid shift in favour of low-carbon energy," Cooper said. "Electricity needs to take market share from all other forms of energy, as we electrify transportation and heating… Investment is required in all the related value chain."
Investec – which runs $142.4bn (€125.3bn) globally – claimed the investable universe of companies for the new strategy opened up a "$2.5trn growth opportunity" for investors who were "exploring investment around long-term portfolio decarbonisation".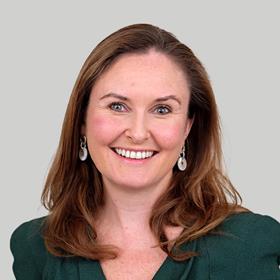 The estimated universe of funds was more than 700 companies, the asset manager said, with a total market capitalisation in excess of $5trn.
Cooper said less than a third of the companies were in the MSCI ACWI index and none were in the FTSE 100.
"They will grow a lot faster than the rest of the market," she added.
Pension funds, asset managers and other institutional investors have been placing greater emphasis on cutting the carbon footprints of their investments in recent years. More than 400 institutions have backed the Global Investor Statement to Governments on Climate Change since it was launched last year, calling for policy intervention on carbon pricing and other climate change policies.
John Green, co-CEO of Investec Asset Management, said the new strategy emerged from a review of the group's natural resources capabilities, which concluded that the future of the sector was set to change "radically".
"There's an overwhelming sense that so much ESG investing is only about disinvestment and exclusion," Green said. "There's been very little discussion about what we do on the positive end – how does the pension fund community take positive steps on climate change?"
While exclusion was an important part of climate change investing, Green argued that the same was true for portfolios that "positively and consistently invest in companies that impact and benefit from the energy transition".
"It surprises me that so little has been invested in this space: we estimate $15-20bn has been put to work. In context that's a very small sum."
The fund launches today and "will be made available to both institutional and retail clients in key markets globally", Investec said. Institutional share classes are priced at a 0.75% annual management charge.