The sheer size of the global small-cap equities opportunity – there are more than 10,000 listed names to choose from – inescapably influences the ways in which portfolio managers tackle it. Those numbers force a balance to be struck between comprehensive coverage and comprehensive due diligence. Going for clear quality can reduce some of the risks of incomplete knowledge. On the other hand, abundance also offers the tantalising prospect of substantial mis-valuation in the darker corners of the asset class.
This presents two potential sweet spots for outperforming strategies: unrecognised quality trading at a discount; and value so deep that it makes the quality of the underlying operations almost incidental, and the risk highly asymmetric.
Of our four featured strategies, the global portfolio run by Brandes Investment Partners comes closest to exploiting the deep-value strategy. Its portfolio book value is half that of its benchmark and its P/E also shows a sizeable discount to market. Nonetheless, director of investments Luiz Sauerbronn says that it tends to hold well-established companies, with value arising from geographical, political or cyclical dislocations.
Some of these dislocations can be quite long-term. The portfolio is sharply underweight the US, but still holds a number of positions based on the view that US housing remains "cyclically depressed", including some housebuilders and Masco Corp, the provider of products for new builds and home improvement.
Similarly, consider Japan's Tachi-S, a top-10 holding that makes seats for some of the world's best-known car manufacturers. Brandes thinks it could be managed more aggressively, and it does tend to be missed by influential Japan analysts, but Sauerbronn suggests that an important part of its valuation is a Japan discount – and specifically its association with negative sentiment around the political backlash Japanese carmakers have suffered in China over the past few years.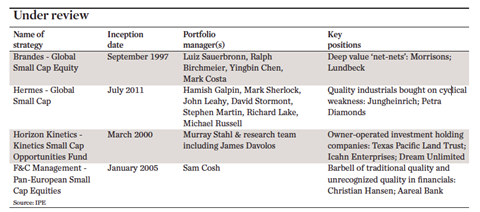 "The cash and investment securities on its balance sheet are worth almost as much as the company's market capitalisation," he observes.
Move to Denmark and we have Lundbeck, which makes drugs for disorders of the central nervous system. Patents are expiring and R&D is becoming expensive but, similar to Tachi-S, Sauerbronn insists that the current valuation would be attractive even if management opted simply to run the current drug portfolio down. He will continue to monitor the situation following the resignation of CEO Ulf Wiinberg for breaching the firm's code of conduct but, so far, the market appears to have welcomed that move and Sauerbronn perceives an almost free option on any upside.
"We've done this many times in pharmaceuticals, often on the large-cap side," he says, "The most recent example has been AstraZeneca, where, not that long ago, the market appeared to believe that nothing ever came out of its R&D – a situation that changed very quickly."
Both Tachi-S and Lundbeck result from Brandes' ongoing search for what Benjamin Graham called 'net-nets' – companies trading at keen value based on net current assets, net of liabilities.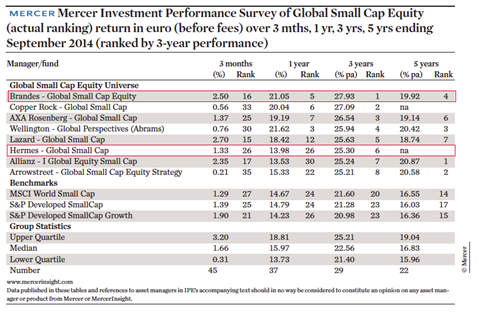 Perhaps the most eye-catching example is another top-10 holding, UK supermarket chain Morrisons. Its business looks awful. As if the disastrous acquisition of Safeway 10 years ago wasn't bad enough, the group now finds itself in the 'squeezed middle' of UK food retailing, unable to go upmarket but under devastating attack from German discounters.
"It's not clear how this will play out, from an operational perspective," Sauerbronn admits. "We still believe it can turn things around but, even if it fails, we believe the risk-reward is skewed in our favour. Morrisons' real estate portfolio alone is worth significantly more than its enterprise value; we don't necessarily anticipate a big liquidation of that portfolio but, nonetheless, it provides significant support to our valuation."
Skin in the game
Interestingly, right now there is something of a 'net-net' theme running through the North America-focused Horizon Kinetics portfolio, too. Its holdings have a distinct quality bias and its multiples are in line with the benchmark and return on equity is substantially higher.
"In general, we are looking for long product lifecycles and management that doesn't run things to meet short-term Street expectations," explains portfolio manager James Davolos. "It doesn't logically follow that such companies should be undervalued, so we look for areas prone to inefficiencies – spin-offs, companies with dormant assets, or companies with owner-operators, where the management has a substantial personal stake in the equity alongside us."
Why would investors pay less for CEOs with skin in the game? The answer provides us with one of Horizon Kinetics' governing ideas: because so much of the capital flooding into equity markets since the financial crisis has done so passively, considerable valuation anomalies have emerged around unusual companies. Most significant are those whose owner-operators hold big stakes, limiting the free float and therefore representation in any index.
At the top of the portfolio, this is translating into major holdings in investment holding companies: Texas Pacific Land Trust (a self-liquidating real estate portfolio); Icahn Enteprises (a portfolio of Carl Icahn's activist investments); Onex Corporation (a listed private equity fund); Dundee Corporation (a resources sector fund); and Dream Unlimited (a real estate and infrastructure spin-off from Dundee).
"These tend to be owner-operated, some have been through a corporate action and some hold dormant assets," says Davolos. "Post-crisis they have traded at a discount not only to the market at present but even to historical asset value."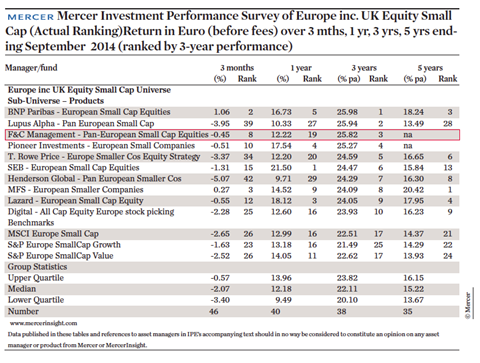 This is where net-net valuations of under-appreciated assets comes in. More than 10% of portfolio assets are in the Texas Pacific Land Trust, set up in 1888 after the Texas Pacific Railroad went bust and gradually selling its land holdings to buy back shares ever since. The present value does not reflect the compounding effects of this strategy or the rate of inflation, but something closer to the value of selling all the acreage today as grazing land. Moreover, the horizontal drilling revolution has given the income generated by the trust's mineral rights a serious boost.
Dream Unlimited is another example. Its real estate holdings were spun out from the Dundee portfolio precisely because they were going unrecognised there. Many of these are capital-intensive development assets but alongside this riskier, long-term play there is also a steady cash flow from fees paid to manage three REITs offered by Dundee Corporation. "We think that's a perfect combination," says Davolos.
Thanks largely to sentiment turning sour on Canada and a lack of recognition of its underlying assets, the price has been tumbling to the extent that it now represents a reasonable capitalisation of only one of the two sides of the business. "You might not be getting something for free but you are getting free upside exposure."
There are also conventional businesses sitting on under-appreciated assets. A few box-office duds have hurt top-10 holding DreamWorks Animation, but Davolos contends that the current price "vastly undervalues" the Shreks and How to Train Your Dragons in its content library, and the work Jeffrey Katzenberg has done to monetise that. Subsumption into a larger group would help smooth out the volatility, he suggests, but Katzenberg's pricing has put off suitors, including the latest, Hasbro.
Wobble
Horizon Kinetics' value doesn't come through in standard multiples because it is about assets, rather than cash flows or earnings. At Hermes Investment Management, Style Research analysis shows a more standard quality-value tilt. The portfolio scores well on earnings growth and returns stability, low debt-to-equity and low market beta, but also on low price-to-book and free cash flow multiples.
Hamish Galpin, head of the small and mid-cap investment team, puts this down to his preference for what he calls "second-quartile quality", especially in industrials with recurring maintenance revenues, over "top-quartile quality" in, say, staples. The exemplar was Dresser-Rand, with its 40,000-strong global installed base of compressors, until the recently agreed takeover by Siemens. But the slightly lower-than-expected return on equity across the portfolio also points to a consistent strategy of buying during periods of cyclical weakness. Galpin cites Germany's MTU Aero Engines and Jungheinrich, the forklift manufacturer.
"MTU had a bit of a wobble last year when aircraft orders weren't looking great and spares revenue wasn't materialising, but it also has several engine programmes going through their cash-flow trough before installation and the spare-parts revenue kicking in," he says. "We bought last year and topped up in 2014. We have done the same with Jungheinrich. German industrial production has had a few bad months, but this is a quasi-family run business and these guys have just bought a brand new parts distribution centre and are investing in new products, even though things might not look so good, temporarily."
Similar stories can be found behind new holdings like Silicon Labs, which hit a soft patch when the market turned gloomy on the tech sector, despite having built a range of analogue-to-digital and signal-transmission products that look set to become essential in the fast-developing 'internet of things'; and supermarket chain Yaoko, picked up in the Japanese equities sell-off in late summer 2014. Even a resources stock can find a place in the portfolio if it exhibits high quality and goes through a few months of problems – as Petra Diamonds did through 2013, thanks to trouble in South Africa's mining industry.
Nonetheless, ultimately the Hermes portfolio is a recognisably high-quality portfolio, a fact that is evident in its performance rankings, which place it high among its peers on a three-year horizon but show it struggling through the first half of 2014.
"For us, performance peaked at the end of last year," he says. "In 2014 we lost a lot of relative performance straight out of the blocks when the miners and the healthcare stocks took off and IPOs were in full swing. But we think quality is starting to turn around as investors become sceptical about growth prospects again."
Backbone
That should be good news for F&C Asset Management's Pan-European Small CAP Equities strategy, which Style Research analysis suggests is very similar to the Hermes portfolio.
Sam Cosh, director of European equities, extols the virtues of shareholder-friendly owner-operators for much the same reasons as Galpin and Davolos – "They are less likely to lever-up at the top of the market in response to pressure from short-term investors, and are more likely to use tougher times to invest". Cosh emphasises the importance of "skin in the game" and the outsized impact that senior management's capital allocation decisions have on smaller companies' fortunes.
This kind of outlook leads him into some very well-loved UK names. His top two holdings are the kitchen manufacturer Howden Joinery and Dignity, the funerals director. Elsewhere in Europe, he cites the Swiss industrial stock Forbo Corporate and Denmark's global leader in cultures and enzymes, Christian Hansen.
Forbo has transformed from a conglomerate to a focused business with a commanding market share in linoleum flooring.
"In the meantime, the balance sheet has become incredibly strong and management has a track record of doing sensible things with the company's money," Cosh says. "While the shares look expensive, we think the deployment of that balance sheet could add a lot of value over the coming years."
He describes Christian Hansen as "probably the best business in Europe", marvelling at its 25%-plus operating margins selling difficult-to-scale products into the global growth markets for dairy consumption and improved cost-effectiveness in food manufacturing processes. "Again, it might look a bit pricey at the moment but we like it because it is a global leader in an oligopoly that has not had a new entrant for 15 years," he says.
But the portfolio's relative performance tells a subtler story: it managed to hang on nicely through the go-go months into mid-2014. Cosh says that self-styled quality managers are too often "backward-looking", failing to hunt for under-appreciated gems.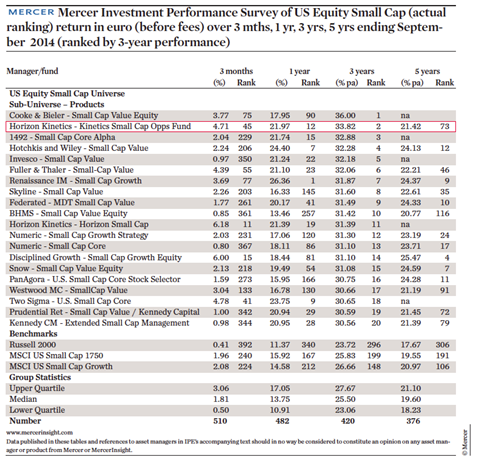 "We have a backbone of more obvious quality, but there are two other areas we like to look in for undiscovered quality at certain points in the cycle – deep value and transformational recovery," he explains.
The one portfolio style metric that betrays this as a somewhat impure quality portfolio – the relatively high exposure to balance-sheet leverage – also points to the cyclical play it has in place today: financials. Its top 10 holdings include asset manager Partners Group; life insurance company Storebrand; and two traditional banks – Norway's SpareBank and Germany's Aareal.
" We take the view that while there had been a tremendous amount of capital destruction going on in financials, that can be powerfully creative for sensible businesses that can still afford to be active in the market," Cosh explains. "Aareal is a good example. It had no asset-liability mismatches and maintained a robust book of business without getting caught up in the ridiculous lending activity at the top of the market. Big competitors like RBS and ABN Amro retrenched massively, allowing them to lend at great margins against good-quality assets – and yet it was trading at 0.5-times book value. That is what we regard as true undiscovered quality."
One of the things our four featured portfolios demonstrate is that the relative inefficiency of these markets and the specialism that tends to characterise these businesses offers a diversity that makes it possible to achieve a balance between quality and value with a number of different strategies. Whether pure deep value (measured against earnings or assets), pure quality bought on cyclical weakness, or a quality-cyclical barbell, the right businesses are listed, somewhere, to build that portfolio with limited unintended risk.
Investing In Small & Mid-Cap Equities: Starved of capital
1

2

3

4

Currently reading

Investing In Small & Mid-Cap Equities: Focus from diversity

5

6

7