Access to China's fixed-income market is cheaper and easier than ever
Key points
Investors can access China's bond market through stock exchange schemes, the inter-bank bond market and Bond Connect
Flows in the Chinese interbank market are dominated by the large state-owned banks
The entry of Bloomberg has eliminated the costs associated with Tradeweb and increased competition
The demise of China's two-tier currency system is predicted
The inclusion of China's domestic bond markets into the Bloomberg Global Aggregate index this April represents a boon for global bond investors. It is another step towards opening China's domestic bond markets to international capital flows. It is perhaps the most significant development in capital markets in decades. Given the size of the Chinese domestic bond market – among the top three largest in the world – institutional investors cannot ignore it. Gaining access can still be confusing, however.
Entry points
Currently, there are three methods foreign investors can employ to gain access to China's domestic bond market. There is a choice of two schemes trading on domestic stock exchanges, the inter-bank bond market and the Bond Connect scheme.
The first set of schemes allows access to securities traded on the stock exchanges in Shanghai and Shenzhen regulated by the China Securities Regulatory Commission (CSRC). The oldest, is the Qualified Foreign Institutional Investor (QFII) scheme introduced in 2002. This was supplemented in 2011 by the RMB (renminbi) Qualified Foreign Institutional Investor (RQFII) Scheme.
These schemes allow access to domestic equity and bond markets but are restricted in size by a quota. The QFII was limited to 50% equity/50% debt portfolios and the tax implications were unclear. The RQFII has attempted to address some obstacles and allowed 100% debt investment through RMB funds raised by Hong Kong subsidiaries of domestic fund management and securities companies. But as Hayden Briscoe, head of fixed income Asia Pacific at UBS Asset Management, says: "Nobody wants to run a strategy that has a quota on it." With the introduction of the two other routes outlined below, QFII and RQFII have become less important. However, there have been some attempts to revitalise these schemes by combining them and increasing their scope.
The China Interbank Bond Market (CIBM) – which is regulated by the central bank, the People's Bank of China (PBoC) – provides a second opportunity. Briscoe says 98% of the onshore liquidity is here rather than on the stock exchanges. "You tend to have riskier credits in smaller sizes on the stock exchanges," he says.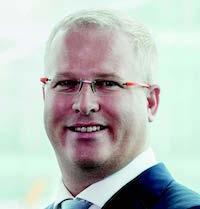 In contrast, CIBM flows are dominated by five state-owned Chinese banks: Industrial and Commercial Bank of China, China Construction Bank, Agriculture Bank of China, Bank of China and Bank of Communications. Sun Wei, the founder of the London-based Allocate to China Initiative (ATC), says that in 2010 CIBM started a pilot access to foreign investors. These investors initially included central banks, renminbi clearing houses, and overseas institutions that were engaged in renminbi cross-border trade settlement. In 2016, it broadened the range of eligible investors and products, thus becoming accessible to most PBoC approved international investors.
The CIBM defines three categories of investors. Type A investors include international banks such as BNP Paribas, HSBC and Standard Chartered. These can trade, settle and provide custody for interbank bond market instruments both for themselves and on behalf of foreign investors, who are designated Type C. Type B investors can trade and settle in the interbank bond market for themselves, and trade directly with others.
What is surprising, says Briscoe, is that US banks have not achieved direct access. That means investors using an international custodian without an onshore Chinese presence will find themselves using sub-custodians with a specific Chinese licence.
US firms, says Briscoe, tend to centralise trading. This makes it difficult to trade in the Asian time zones, if all dealing is undertaken in New York or Chicago for example. Chinese bonds do not trade 24 hours a day, they only trade during the Chinese time zone.
"We invest only in government bonds and high-quality corporates which are in the more liquid part of the Chinese market. So, from an operational perspective, Bond Connect is sufficient and easy to use" - Dhiraj Bajaj
The third route available is Bond Connect, which was set up in 2017. This is a mutual market access scheme allowing investors from China and overseas markets to trade in each other's bond markets through a connection between Chinese and Hong Kong financial institutions.
For smaller investors in particular, the Bond Connect scheme can be attractive. It is certainly the fastest route to gain an initial exposure. It enables investments to be made without opening an onshore account, which has attracted investors such as Lombard Odier, which started using Bond Connect in 2018.
"We invest only in government bonds and high-quality corporates which are in the more liquid part of the Chinese market. So, from an operational perspective, Bond Connect is sufficient and easy to use," says Dhiraj Bajaj, the head of Asia fixed income at Lombard Odier. Liquidity is an issue, so the next step for Lombard Odier, according to Bajaj, will be to use onshore brokers to source opportunities but access them through Bond Connect.
As Sun Wei points out, because the Bond Connect system trades Chinese domestic bonds via the Hong Kong Central Moneymarkets Unit (CMU), ownership of the bonds is assigned to CMU. As a result, the overseas investor remains anonymous in China. The disadvantage, though, is that directly trading via CIBM gives the investor a claim in the case of a default which would not be the case via Bond Connect. Primarily as a result of Bond Connect, foreign holdings increased by 29% in 2017, according to the International Capital markets Association (ICMA).
For large investors with a long-term commitment to China, accessing the CIBM directly gives the most flexibility and it is what institutions such as UBS are doing. The downside, though, is that it does require substantial resources: "You need to have a local team in China employed by you, with local accounts so you are essentially acting like another local player," says Sun Wei.
The market can then be accessed by a link to the China Foreign Exchange Trade System (CFETS), the interbank trading and foreign exchange division of the PBoC. The local accounts can not only be with Chinese banks, but also with anyone of the currently five international banks with a licence to trade on CFETS. "You can then trade both cash bonds and derivative products like any local player," he says. There are no quotas or restrictions on foreign cashflow liquidity constraints. Trading costs are also currently lower on CIBM Direct when compared with Bond Connect.
Until recently, says Sun Wei, the cost of Bond Connect was roughly double CIBM Direct. This was mainly because trading could only be undertaken by a single platform, Tradeweb, forcing potential investors to install it for access. They also needed to pay a fee to the Hong Kong Stock Exchange for the facility.
Competition enters
Pricing may change, however, with Bloomberg entering the market. Alongside the inclusion of Chinese domestic bonds into their bond indices, Bloomberg has allowed trading in the domestic Chinese bond market on their existing trading terminals, eliminating the necessity of installing Tradeweb and its associated costs. This will reduce costs for investors.
The opening of the bond markets may also herald the demise of the Chinese two-tier currency system. It currently has the onshore RMB denoted as CNY and offshore denoted as CNH. Entities such as UBS can now trade CNY directly. In the past, that would only have been possible after signing the Chinese equivalent of the International Swaps and Derivatives Association (ISDA) agreement. But, as Briscoe explains, UBS would not be prepared to sign one as it is in Mandarin with no legal interpretation of how it would be enforced. "The big change is by allowing Hong Kong-domiciled banks to clear CNY if they are your representative named as your custodian onshore," he says.
UBS uses HSBC so that Briscoe can pay with any currency converting into CNY and hedge directly onshore or convert directly into CNY and undertake forward currency exchanges through their onshore custodian. Users of Bond Connect, by contrast, find any unused funds onshore swept back as CNH.
What is clear is that foreign investors now have little excuse to avoid entering China's domestic bond markets.
Investment services: Accessing China's bond market
1

Currently reading

Investment services: Accessing China's bond market

2

3

4