The €8.9bn Ireland Strategic Investment Fund (ISIF) has been given five priority investment themes following a review by the country's finance ministry.
Addressing IPE's annual conference in Dublin last week, Eugene O'Callaghan, director of the ISIF, said the fund's remit would change from next year , as Ireland's economy had recovered from the financial crisis and high unemployment had been addressed.
"The fund will now serve more sustainable long-term needs of economy rather than the short-term needs from five years ago," O'Callaghan said.
Among its five priorities, the ISIF has been tasked with promoting regional development to counterbalance the dominant position of Dublin, and investing in housing, as there was still a major shortage of affordable accommodation in the country.
The sovereign fund would also increase its investments in developments related to climate change, including renewable energy.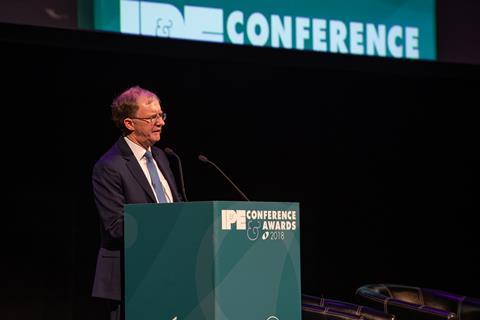 In January this year ISIF partnered with German energy firm Capital Stage to invest in Irish wind farms, and last month it committed €50m as a cornerstone investment backing "Ireland's first dedicated renewable energy development equity fund".
The fund would also look at which sectors of the Irish economy could be adversely affected by the UK's exit from the European Union. "But as all this is still a bit of a mystery, we're sort of ready," said O'Callaghan.
The ISIF would continue its programme of strengthening the position of Irish companies through direct investments, O'Callaghan said. This year the fund has invested roughly €257m into Irish businesses either directly or via funds.
From his experiences over the past five years, O'Callaghan highlighted the importance of "avoiding crowding out the private sector" in these investments.
"There is no point in a public strategic investment fund investing in opportunities in which the private sector is already more than willing to invest," he said.
Another "key feature" of ISIF was its willingness to co-invest, O'Callaghan said, as "smaller domestic investors or overseas investors are very confident when ISIF is the lead investor".
Some of the ISIF's recent investments