Senior managers at companies are in the best position to correct gender imbalances that exist in the staffing of businesses internationally, according to a poll of pensions industry attendees at the IPE Conference in Prague.
Avivah Wittenberg-Cox, chief executive of international consultancy 20-first, told the conference: "If you want a gender balance, it becomes a leadership and management skill to be built up much more than a diversity problem to be fixed."
Asked what they believed was the "key lever for making real change", 61% of delegates gave the answer "leadership teams".
Some 24% of respondents said individual managers across the company constituted the primary tool for change, while 12% said women managing their own careers held responsibility. A further 4% answered that women's networks were the most important element.
Wittenberg-Cox described the rise of women within economies and companies as having a "world-changing impact".
There was now a large amount of academic research that correlated bottom-line performance at companies to the gender balance within executive teams, she said.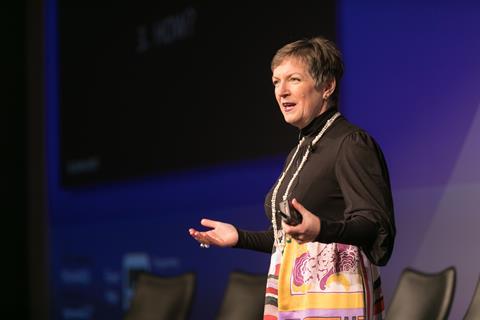 "Whatever you think of this kind of research – and I know it's hotly debated especially in financial circles – there's been a whole slew of it," she added.
The data was starting to have an impact on a number of companies, nudging them into trying to address the topic more substantially, Wittenberg-Cox said.
"Right now the question for a lot of companies is are they good at attracting, retaining and promoting what is now the majority of educated talent on the planet," she said, noting that 60% of university graduates were now female.
Wittenberg-Cox said that in most of the companies her firm was consulting – particularly large, multi-national organisations – the intake levels of staff were well balanced.
"But then what happens is, as you go up the leadership ranks into management roles, the percentage of women begins to drop and the percentage of men begins to rise," she said.
"The percentage of women in finance companies followed this trend exactly," she said. However, Wittenberg-Cox added that the pattern differed between public sector and private sector companies within finance.