The Irish government has launched a consultation on changes to the state pension, the first part of a wide-ranging plan for pensions reform.
The government wants to introduce a "total contributions approach" (TCA) to calculating state pension entitlements, with effect from 2020.
Under the current "yearly average" method, a recent report said, some people risked losing out on part of their state pension due to gaps in their contribution records. The new approach was designed to remove this risk.
Regina Doherty, minister for employment affairs and social protection, said: "The approach… requires consideration from both a policy and budgetary perspective and my department is progressing this important work.
"This consultation process will allow all stakeholders an important opportunity to contribute to the design of the state pension system that will be used in Ireland for decades to come."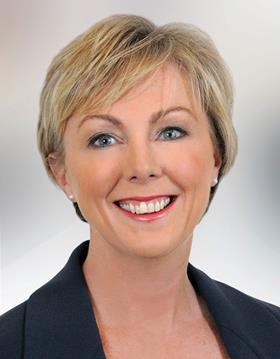 The consultation closes on 3 September. The responses will contribute to a report that Doherty said would inform her final proposal to the government.
"The TCA reform is part of a broader process to improve pension outcomes as set out in the Roadmap for Pensions Reform," she added. "Under the roadmap, we guarantee the state pension will remain the bedrock of the Irish pension system."
The government said it would legislate later this year for an interim TCA system to cover pensioners who retired after reforms made in 2012. Payments should begin from the start of next year, including payments in arrears due from March 2018.
The permanent TCA system is scheduled to come into effect from 2020.
Pensioners will be offered the opportunity to switch from the current system to the new system when it is operational, if it is more beneficial.
In her announcement yesterday, Doherty also reiterated the government's plan to consult later this year on the introduction of automatic enrolment.
The consultation details are available here.