What can happen if the largest global asset manager teams up with the largest software company, which also happen to be the first and second largest companies in the world by market cap? This question is intriguing experts and competitors in the US retirement industry after news broke about the partnership between BlackRock and Microsoft.
Last December the CEOs of the two companies – Larry Fink of BlackRock and Satya Nadella of Microsoft – announced they "are jointly exploring next generation solutions to help more people make better decisions as they work toward their financial goals in retirement".
Microsoft will use its cloud computing services and artificial intelligence tools to create a platform where BlackRock will offer "next generation investment products". The latter will be designed "to provide a lifetime of income in retirement and would be made available to US workers through their employers' workplace savings plan."
The two companies did not provide more details about technology or which products will be created. But according to people "familiar with the matter" who spoke with the Wall Street Journal, the new funds BlackRock plans to market in 2019 will increase their concentration in financial instruments such as annuities that provide regular payouts as participants get older. According to the same (anonymous) source, BlackRock is in talks with insurance firms that market products similar to annuities, as well as parties involved in handling worker accounts such as recordkeepers.
A potential partner of BlackRock-Microsoft could be the world's largest insurer, Allianz.
In fact, the Allianz Life Insurance Company of North America (Allianz Life) is already working with BlackRock in the annuity business. In 2018, for example, it announced the launch of the Allianz Accumulation Advantage Annuity that offers various index allocation options including a new volatility controlled index from BlackRock. On that occasion, the head of BlackRock Retail Financial Institutions Group Michael Ferraro said: "Allianz Life has long been an innovator in the annuity space and BlackRock is thrilled to partner with them by providing this unique index solution."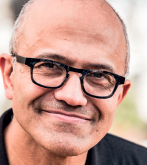 But for the time being, a BlackRock-Microsoft-Allianz trio is just a speculation.
BlackRock needs to be innovative and find new ways to make money because of slowing investor inflows, declining share prices and heightened price competition including the race to zero-fee products. Its 2018 fourth quarter results reflect the difficulties it faces: its assets under management fell below the $6trn (€5.2trn) mark to $5.98trn, and the $468bn drop during the final three months of 2018 was the largest fall between quarters since September 2011.
The decrease was the result of stock market volatility which affected the assets' value and the management fees that represent a significant portion of BlackRock's revenues. As asset values went down by about 9% and earnings fell 60%, it is no surprise then to learn that this year BlackRock is cutting about 500 jobs to focus more on the priorities that Fink has pinpointed such as technology offerings and retirement products – the two subject of its alliance with Microsoft.
Financial technology (fintech) products such as the robo-adviser FutureAdvisor that BlackRock purchased in 2015 are the future, BlackRock's chief financial officer Gary Shedlin said at a presentation to Goldman Sachs' US Financial Services conference last December. "They touch all aspects of our business, generating sustainable alpha in our investment process, leveraging our distribution capabilities and scaling our operations. Bottom line it's core to absolutely everything," he said.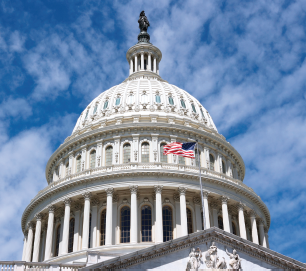 Indeed, after that acquisition BlackRock has invested in more fintech, including Acorns, a company aiming to invest millennials' spare change, and Envestnet, a provider of online investment tools.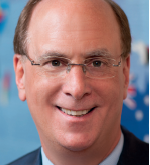 From the opposing perspective, Fink has been saying that solving ageing risk and providing lifetime income is the biggest missing piece of the asset management industry. He says BlackRock's goal is to find a solution to this problem.
Annuities may be a part of the solution especially if the US Congress approves new rules about these products. The Retirement Enhancement and Savings Act (RESA) was a bi-partisan bill that encouraged 401(k)-type plans to offer annuities in retirement. It died at the end of last year's legislative session but it is likely to be revived by Congress this year.
Annuities are products with a bad reputation: high costs and complexity, low transparency and questionable sales tactics. But David Stone, CEO of RetireOne, a registered investment advisor (RIA) based in Kentucky, told Riabiz.com that: "BlackRock's involvement is a much-needed shot in the arm for the annuity industry". He went on to say that: "The traditional commission annuity world has been shrinking and is subject to much ridicule in the financial press. To be relevant, the annuity industry needs to partner with firms like BlackRock.