Earlier this month, Netflix pulled an episode of Patriot Act, presented by Arab-American comedian Hasan Minhaj, in response to objections by Saudi Arabia.
As the episode was essentially a diatribe against the Saudi ruling family, the fact that the country raised objections was not a surprise. But should Netflix have acceded to its demands?
Netflix stated that its actions were in response to a "valid legal request". Saudi Arabia claimed it contravened Article 6, paragraph 1 of Saudi Arabia's Anti-Cyber Crime Law, which forbids "production, preparation, transmission, or storage of material impinging on public order, religious values, public morals, and privacy, through the information network or computers". The penalty is up to 5 years in prison.
Presumably if Netflix had refused to pull the episode in Saudi Arabia the company's operations there would have been closed down. For shareholders, it would not have made any significant difference given the size of the market, and conceivably such an act of "virtue signalling" might have brought benefits, as others have found. Netflix chose not to go down this path but, by doing so, it attracted considerable criticism.
(The video is still available on YouTube.)
Countries such as China and Saudi Arabia have values and laws that are often different to those of liberal democracies. This poses a challenge to international technology companies such as Facebook and Google.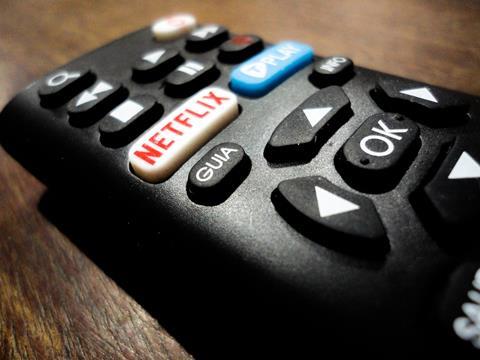 Critics argue that such companies should be prepared to uphold the values of liberal democracies and should not bow to pressure to amend business practises to cater for local requirements. For investors focused on incorporating environmental, social, and corporate governance (ESG) criteria, deciding on what should be reasonable behaviour is an issue that deserves wider debate.
It is somewhat hypocritical to decry the behaviour of the modern social media titans when set against the behaviour of the older behemoths of the stock market throughout the last century.
Perhaps the most egregious was IBM supplying tabulating machines to the Nazis in the 1930s, which allegedly helped in the genocide of European Jews – as reported by Edwin Black in his 2001 book 'IBM and the Holocaust: The Strategic Alliance Between Nazi Germany and America's Most Powerful Corporation'.
Stakeholders versus shareholders
The fundamental issue for investors is to decide to what extent companies should be driven by the philosophy espoused by Milton Friedman: that the only social responsibility of a business is to use its resources to engage in activities designed to increase its profits, so long as it stays within the rules of the game.
The problem with this argument is that it justifies the reported actions of IBM – as well as the sale of any weapons or destructive substances, provided they are within the law.
Should companies refuse to deal with regimes that are deemed to be inimical to the liberal values of free speech and democracy? It would certainly seem an attractive way forward, but would rule out dealings with a large fraction of the globe, including "allies" such as Saudi Arabia.
To espouse the ideals of ESG investing is to promote the idea that it is all stakeholders that matter. Company management needs to bear this in mind in its actions.
The pendulum does appear to be swinging back towards the idea of stakeholder value, rather than solely shareholder value maximisation. Some commentators – such as Columbia University's Jeffrey Sachs in this letter to the FT from October 2018 – argue that the future of the planet depends on such a shift.
Perhaps a distinction can be made between actively supplying goods and services intended for questionable purposes, and passive acquiescence when faced with laws that deny the supply of goods and services that could promote liberal values. Both may be unacceptable to idealists, but clearly the former is in a different league to the latter.
On those grounds, it is the providers to Saudi Arabia of arms being used in a destructive and pointless war in Yemen that should be criticised, and not a company that declines to supply something on the grounds that it has been told it is illegal to do so.
When US president Donald Trump declared that he would not punish Saudi Arabia or crown prince Mohammed bin Salman for the murder of Washington Post journalist Jamal Khashoggi, as it would impact US weapons sales to the country, perhaps it demonstrated that there were greater issues of concern for ESG activists than US social media companies.