Katy Sherrerd has been named chief executive officer of Research Affiliates, taking over in the role from founder Rob Arnott, who continues as chairman.
Sherrerd was formerly the firm's chief operating officer, having joined the smart beta and asset allocation company in 2006.
There would be no changes to Arnott's research, client and portfolio management responsibilities as a result of Sherrerd's appointment, according to the California-based firm.
In a statement, Arnott said his role had not changed in effect.
"Katy has been running day-to-day operations at Research Affiliates for many years and this promotion simply formalises her position," he said.
"I will continue to dedicate my time to areas that I am most passionate about: research, portfolio management, product innovation, business strategy and client-facing activities."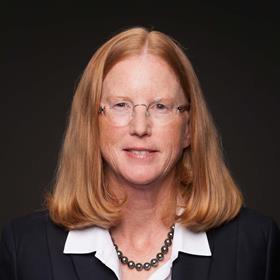 Before joining Research Affiliates, Sherrerd was vice-chair of the investment advisory committee for the US state of Virginia's public sector pension fund, and at the CFA Institute, where she led the research and education effort.
Earlier this month Research Affiliates announced that Mike Aked, a partner and the firm's director of research for Australia, had relocated to Melbourne to help the company "create greater impact via our research insights and tools for Australian investors".
In June the company announced it had appointed Alex Edmans, a professor at London Business School, as an adviser, with a focus on developing implementation tools for environmental, social and corporate governance strategies.