Several large Dutch pension funds, including civil service scheme ABP and healthcare fund PFZW, have increased pensions for the first time since 2008. The pension funds can finally index again thanks to a steep rise in funding ratios this year and a relaxation of solvency rules.
ABP will increase pensions by 2.39% as of 1 July, and will pay an additional 1.2% to pensioners to compensate for missed indexation during the first six months of this year.
The increase has been made possible by two factors: even though €500bn ABP has lost close to €50bn in assets since the start of the year, the fund's funding ratio has steadily risen to top 125% by the end of May thanks to a rapid rise in interest rates.
In addition to this, the Dutch government recently approved a measure allowing pension funds to index pensions faster in the run-up to the upcoming pension transition. The minimum funding ratio threshold allowing for indexation was lowered from 110% to 105%. This made a big difference for ABP, which had a so-called policy funding ratio (the average funding ratio over the past 12 months) of 110.1% by the end of May.
Pension funds PME and PWRI are also able to increase pensions by 1.29% and 1.87%, respectively, as of 1 July, thanks to the relaxation of the solvency rules.
PFZW, for its part, announced it will increase pensions by 2.7%, but only from October as the fund "wants to make sure the pension increase is well prepared and will be implemented without mistakes", according to a spokesperson for the fund.
10% inflation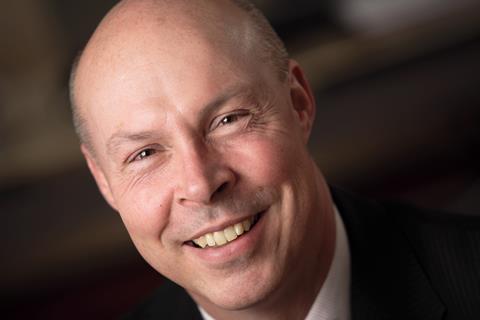 In normal macroeconomic circumstances, the mere fact pension funds are once more able to index pensions would be celebrated.
However, current inflation runs far above the indexation they actually provide. Consumer price inflation in the Netherlands has exceeded 10% for several months now, and as a result the purchasing power of pension funds' members is being eroded faster than at any time over the past few decades.
"This modest increase is a drop in the ocean for our pensioners, who feel the sky-high inflation in their wallet every day," PME director Eric Uijen acknowledged.
The indexation provided by ABP, PME and PWRI is relatively modest because it is based on a fixed reference period.
ABP has increased pensions in line with total price inflation from September 2020 to September 2021, when inflation was still much lower than it is now. PME provides indexation based on the inflation in July last year.
Funds are not allowed to change their reference periods for indexation, according to PME's Uijen.
PFZW president Joanne Kellermann noted the pension fund's financial situation will worsen as a result of the indexation. At the end of May, the healthcare scheme had a funding ratio of 115.6%.
"In the autumn we will have to see whether it's responsible and balanced to also increase pensions in 2023," said Kellermann, adding: "The board expects the financial situation not to be sufficient to fully compensate for inflation."

Maarten van Wijk is editor in chief, online, at Pensioen Pro, IPE's Dutch sister publication
View full Profile