The Dutch regulator is monitoring contracts between pension funds and fiduciary managers, and turning schemes back to their managers if contracts are not up to scratch, according to a pensions lawyer.
Commenting on parliamentary questions posed by Pieter Omtzigt , MP for the Christian Democrats (CDA), Jelmer Dobbe, financial supervision lawyer at law firm Bartolus, argued that asset management contracts were confidential but not secret, as Omtzigt had suggested.
"The supervisor can always check these contracts," he said.
Dobbe, who advises pension funds and asset managers on fiduciary contracts, spoke to IPE's sister publication Pensioen Pro after social affairs minister Wouter Koolmees said he wasn't able to provide answers to Omtzigt within the regular time limit of three weeks.
Omtzigt had claimed that pension funds struggled to hold managers accountable for losses due to mistakes and gross negligence, and demanded clarity from the minister.
Dobbe said that DNB was critically assessing contracts: "If it spots omissions, it will redirect the scheme to the asset manager."
According to Dobbe, this also applied to current contracts, "as a pension fund must always have the possibility to change the way its investment policy is carried out".
However, the lawyer indicated that DNB was not looking into every contract.
"Pension funds have to insist on a right of audit for the supervisor for every contract they conclude, and DNB subsequently does random checks," Dobbe said.
Further reading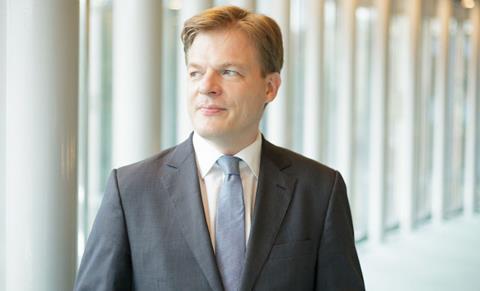 Fiduciary managers 'shield themselves from accountability'
Dutch MP Peter Omtzigt has claimed that pension funds struggle to hold their fiduciary managers liable for mistakes and gross negligence because of the way providers have shaped their contracts. He argued that the situation was "detrimental, as a number of asset managers and investment institutions operating in the Netherlands have been involved in almost all possible kinds of market abuse".
Legal liabilities
According to the lawyer, under Dutch law it was impossible for asset managers to escape from liability if they have made mistakes or been negligent.
"In case of malicious intent, pension funds are protected for the full amount they lose," Dobbe said.
More importantly, he argued, pension funds should be able to agree conditions for compensation for damage caused by mistakes, which in law are described as "shortcomings", rather than "intent" or "gross negligence".
"In negotiations, in principle, one can divide damage across parties, but this depends on parties' negotiating position," he said. "A large asset manager like BlackRock would not easily deviate from its standard conditions. It then depends on a pension fund's eagerness to use such a manager."
Roland de Greef, another pensions lawyer, agreed that it was possible to hold asset managers accountable. In his opinion, the MP's questions equated to a "rearguard action".
A spokesman for DNB confirmed that the supervisor checked fiduciary management contracts on a risk basis, or when there was a specific reason for scrutiny.
He highlighted that it was first and foremost a pension fund's board's responsibility to formulate a strong contract, and added that DNB would comment on an agreement if necessary.
The regulator emphasised that it had sufficient resources for the supervision of fiduciary management contracts.