Denmark's LD Pensions said it has selected Federated Hermes to manage a new emerging market (EM) equity mandate, and put out a new tender for high-grade European asset-backed securities.
The manager of two pension funds said: "Long-term thinking, independent risk monitoring and a huge focus on the ESG were all contributing factors to the choice of Federated Hermes International."
Kristoffer Birch, head of equities at LD Pensions, said: "Emerging markets are actually a difficult asset class to do well in, so we're glad we've found Hermes."
The firm said 18 Danish and international managers had made offers in the tender, and that Federated Hermes had emerged the winner after two rounds of evaluation.
Since 2018, LD Pensions has managed the Danish holiday allowances fund, Lønmodtagernes Feriemidler, in addition to the now DKK32bn (€4.3bn) mature cost-of-living allowances fund Lønmodtagernes Dyrtidsfond it was set up in 1980 to run.
When the EM equities tender was put out last April, LD Pensions said it would involve an estimated DKK750m of assets.
However much has changed in the meantime for the Frederiksberg-based manager, with the Danish government having decided in the second half of 2020 to allow Danes to withdraw all their frozen holiday allowances from the newer fund, as a COVID-19 crisis measure.
Last week, LD Pensions predicted around DKK20bn would remain in the fund once the final round of early outflows was completed in the next few months – much less than the DKK100bn the fund was originally set to hold.
Announcing the EM equities tender result, LD Pensions said Federated Hermes also operated specialist ESG and active ownership subsidiary Federated Hermes EOS, which had been conducting ESG research, initiating dialogue and voting at general meetings on behalf of Federated Hermes International since the 1990s.
"Emerging market companies are often lagging behind in the ESG area compared to companies in the developed markets, so an integration of ESG risks and opportunities into the decisions of the companies and a follow-up dialogue is extremely important in these markets," said Birch.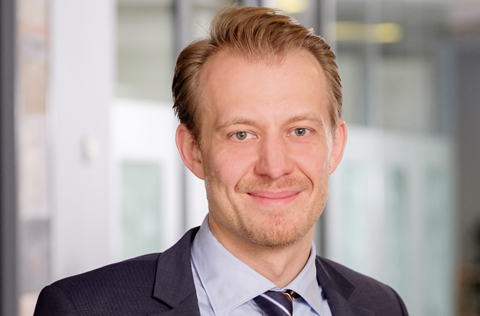 LD Pensions said Federated Hermes was expected to begin managing the portfolio in the first quarter, adding that with this latest award, it had completed the past year's round of offering equity mandates.
Two more EU mandates in the area of credit were set to be tendered in 2021, it said.
One of these has just been launched, in the form of a tender for high-grade European asset-backed securities (ABS).
In a notice on its website as well as the EU's TED tendering service last week, LD Pensions said the mandate on offer was for investment grade liquid – primarily European – ABS including, but not limited to, the major securitised sectors of residential mortgage, credit card receivables, consumer and commercial business lending, collateralised loans obligations (leverage loans and small and medium enterprises), autos, etc.
"The mandate should exclude commercial mortgage backed securities (CMBS) and esoteric ABS sectors i.e. shipping containers, aircraft, royalties etc," the firm said in the notice.
The mandate should only buy ABS and not 'unsecuritised' assets, such as whole loans, LD Pensions said.
The investment objective is to deliver a stable return stream of EURIBOR + 150 bps net of currency hedge over a business cycle, it said.
"Additionally, the manager shall have regard to LD Pensions' objective of achieving an excess return over European Investment Grade Corporate Bonds," it said.
The expected size for the mandate is DKK1.25bn, according to the tender notice, though LD said this amount was strictly indicative due to its inability to determine the precise volume in advance.
The deadline for receipt of tenders is 10 March at 11pm local time, LD said.
Looking for IPE's latest magazine? Read the digital edition here.