Pension funds have essentially one goal – invest and grow the fund for members. But what if money-making investments run afoul of environmental, social and governance practices?
The detention of families and separation of children from parents at the US/Mexico border has reverberated as far north as Canada. Canada has no part in the debate concerning Latin American migrants or immigrants crossing into the US, but some of its pension plans have had to wade into (and out of) the discussion gingerly.
Pension plans such as the Canada Pension Plan Investment Board (CPPIB), the Ontario Teachers' Pension Plan (OTPP) and the Alberta Investment Management Corporation have held shares in a company called GEO Group.
GEO Group owns and operates "evidence-based rehabilitation programs" as well as building and operating "high quality correctional, community re-entry and electronic monitoring services." In the context of the US/Mexico border controversy, it is the company that has managed the detention centres that have been reported for their poor treatment of detainees.
As a result of the controversy and media attention, pension funds have divested. "OTPP does not currently own stock in the GEO Group, however we did own it as part of a quantitative trading strategy involving hundreds of stocks for a short period of time. We disposed of it last April. It will not be part of our portfolio going forward," says a spokesperson for the pension fund. "We regret holding exposure to this stock. This is not the type of investment we want to be part of. On the contrary, Ontario Teachers' and our members care deeply about human rights and we are committed to investing responsibly," they continued.
CPPIB also divested its stock in GEO Group and another company called CoreCivic. In a National Observer article, the fund's spokesperson said the fund does not make investment decisions based on political pressure and, "our legislative framework is designed to protect CPPIB from political and external pressure in its investment decisions in the best interests of the fund."
This raises an interesting point. How do, and how should, large institutional investors create a framework for investment policies that balances risk/reward with public opinion?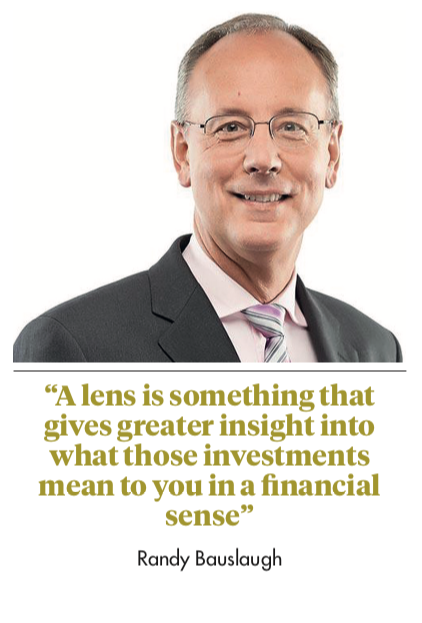 "It is essentially a financial decision, not a moral or ethical decision," says Randy Bauslaugh, national practice leader, pensions, benefits and executive compensation, at McCarthy Tétrault, a law firm, in Toronto. "Occasionally there may be some ethical screening that occurs, but pension fund fiduciaries need to be very careful if screens are ethically motivated and not financially motivated. It may be obvious that the Heart and Stroke Foundation," for example, "should be screening tobacco from investment of its endowment funds; but quite another thing to assume they can simply impose such a screen on their registered pension fund investments. There are 'work-arounds', but the financial implications must be the primary considerations."
It is a nuanced debate that continues to evolve for investors. In 2015, all United Nations Member States adopted the Sustainable Development Goals (SDGs), which, "recognise that ending poverty and other deprivations must go hand-in-hand with strategies that improve health and education, reduce inequality, and spur economic growth – all while tackling climate change and working to preserve our oceans and forests."
Since then, investment firms have, at the least paid lip service to, and at most have begun changing policy.
"The publication of the UN's 17 SDGs in 2015 has led to an explosion in 'impact investing' initiatives around the world," says Keith Ambachtsheer, president of KPA Advisory. The UN agenda calls for implementation by 2030.
"The idea here is to not just make investments with good returns, but to also in some way positively impact one or more of the social and environmental objectives embedded in the 17 SDGs. This positive 'impact' investing movement is also shining a brighter light on the flipside: investing in areas generally deemed to be of an anti-social/anti-environmental nature. Poster examples here might include companies involved in tobacco, cluster bombs, coal extraction, and yes, detention centres at the US border," he says.
Case in point is OTPP, which last year signed an agreement promising to divest from the tobacco industry as part of a wider pledge supported by multiple global government and health organisations.
"Given the reputational, social and commercial headwinds facing the tobacco industry today, we are no longer confident that it represents an attractive investment opportunity for a long-term investor," said Barbara Zvan, chief risk and strategy officer at OTPP, in a press release. "Signing this pledge reinforces and institutionalises our conviction that tobacco is no longer a sensible investment for our fund."
The tobacco-free finance pledge encourages its signatories to commit to a tobacco-free policy within their investments and is in line with the UN's SDGs and the World Health Organization's framework convention on tobacco control.
Mandatory SIPPs
For pension plans in the Province of Ontario, there are rules about their Statement of Investment Policies and Procedures (SIPPs). Starting in 2016, pension plan administrators in Ontario were required to file a SIPP with the Financial Services Commission of Ontario. Plans are now required to state in their SIPP how environmental, social and governance (ESG) factors, are incorporated into investment policies and procedures, and include a description of how those factors are incorporated.
The Pension Benefits Standard Act also mandates federally regulated pension plans to disclose requirements "concerning investment options offered under member choice accounts".
Bauslaugh says: "It comes down to financial analysis which is probably going to be coloured, in the background, by what people think their membership would think of investing in these sorts of things. But that membership [issue] is never going to surface in any kind of written analysis of why they are divesting in a certain [investment]. It would come down to a financial analysis because that is what is really relevant for these pension funds."
Although it may be nuanced, Bauslaugh says there are differences between having screens in place and using certain ESG factors as a lens. Not investing in 'sin' assets is a screen that can help with reputational risk. "It is not using ESG factors to help you make better investments," he says. "A lens is something that gives greater insight into what those investments mean to you in a financial sense. If you have more information about something you'll probably make a better decision about it."
Overall, pension plans are in the business of making money for their members. Call it a screen, call it a lens, but until it becomes imprudent – reputationally or otherwise – asset growth remains at the heart of investment decision-making.