US state and local pension funds manage over $4trn (€3.6trn) in retirement assets for 20m active and retired plan members. But most of the funds are in bad financial shape.
For example, after nine years of strong investment performance, the pension funding gap – the difference between a retirement system's assets and its liabilities – for all 50 states is more than $1trn in total, according to a study by the Pew Charitable Trusts covering data for state-run pension systems for fiscal year 2017, the most recent year for which complete data was available. Based on investment returns posted since 2017, Pew estimates a total deficit of about $1.5trn as of December 2018.
Such performance poses difficult questions for public pension defined benefits (DB) plans. They are in a difficult position despite favourable financial markets. Could their board composition affect their results?
That is the question that Jean-Pierre Aubry and Caroline Crawford, researchers at the Center for Retirement Research (CRR) at Boston College, explored analysing 145 public pension funds. Their answer is yes: the funds with a higher number of best practices for their board composition achieve better results.
Aubry and Crawford devised a Board Effectiveness Index (BEI) that is based on best practice for each of six key features: the best structure is one fiduciary board for both investment and administrative oversight; the best size is six to 10 members; the best tenure is eight to 10 years on average; the best financial expertise means that at least two members have financial or actuarial experience; and the best stakeholder representation requires at least one ex-officio member and only 20-70% active and/or retired participants.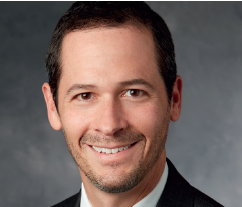 The CRR researchers found "a positive and statistically significant relationship between the BEI score and investment performance: a one-point increase in a plan's BEI score is related to a 24bps increase in its 10-year investment return."
Other studies point to the role of board members who are political appointees and union representatives. Their agenda conflicts with the financial interests of pension fund members, according to Daniel DiSalvo, a senior fellow at the Manhattan Institute, and an associate professor of political science at the City College Of New York, who recently published the paper 'The Politics of Public Pension Boards'.
"Public pension funds are very complicated institutions with the incentive problem embedded," DiSalvo told IPE. "To hold down short-run costs, politicians favour a high discount rate that makes it appear as though the pension plan is fully funded because it assumes a high rate of return on existing assets. The higher discount rate lowers the government employer's Annual Required Contribution, and the saved money can be used either for other public programmes (for Democrats) or for tax cuts (for Republicans)."
Board members elected by government workers and retirees – or their unions – also have perverse incentives, says DiSalvo, "because increasing pension contributions reduces a government's ability to pay higher salaries".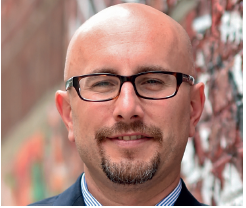 Other ways that politics interferes with board decisions, according to DiSalvo, are decisions to: engage in "socially conscious" investing, irrespective of its effects on the bottom line; make local investments that do not perform well; attempt to reform the companies in which the fund invests through shareholder activism; select politically connected money managers, regardless of their performance.
It does not matter to DiSalvo that "socially conscious" investing is becoming more popular because several studies indicate it brings long-term benefits. "That strategy is a grey area," he says. "Political goals can interfere with board members' fiduciary responsibility to protect their pension fund's assets and maximise returns. A case in point was, three years ago, the pressure that public-teacher pension plans got from their union in order to liquidate their investments with hedge funds whose managers had supported charter schools (where teachers are not unionised)."
The only lasting solution, according to DiSalvo, is to replace public DB plans with defined contribution (DC) pensions, since these, by definition, cannot be underfunded. "Maybe more professional investors and more taxpayers' representatives in their boards could improve the situation," he says. "But many states have already been switching to DC plans since the Great Recession of 2008."
Joshua Rauh, a professor at Stanford Graduate School of Business Professor, takes a similar view. He has just published a study on 'How Politicians Hurt Your Public Pension Plan'.
"It's time to change the way we pick public pension plans' boards," Rauh says. His research found that a 10% increase in the proportion of politicians on a board correlates to a 0.7% decrease in net internal rate of return (IRR). "This is a consistent pattern in the data; more politicians on boards means worse financial results," he says.
One reason for this result, Rauh says, "is that in order to try to maintain their return targets in the face of very low interest rates, many public pension systems have increased their allocations substantially to alternative asset classes, which now make up 25% of their holdings. But when it comes to investing in alternatives, one of the main problems that can occur is conflicts of interest in the allocation of funds."
A second reason is that: "state/local governments should consider legislating that these boards must be comprised primarily of independent trustees, especially those with financial experience in institutional investing; and if a board's alternatives underperform a benchmark over a period of time, require the trustees to be replaced."
The CRR researchers take a different approach. "It is not clear that the agenda of politicians and trade unions must be in conflict with pension fund members' financial interests or the taxpayers' interests," says Aubry. "Regardless, an effective board should include representation for all key stakeholders."