Should those who invest through 401(k) retirement plans have greater access to private equity?
This is the question that the Securities and Ex-change Commission (SEC) asked in its June 2019 release, Harmonization of Securities Offering Exemptions. The SEC has received about 50 comments, although the debate is ongoing and no rules have been proposed.
"Private equity firms have been pushing for offering their funds directly to 401(k) members for a long time," says John Rekenthaler, vice-president of research for Morningstar. "Now, under President Trump's deregulation policy there is a favourable environment for this change. But it doesn't make any sense. It would mean that the plan sponsors should select the private equity fund, taking a big fiduciary risk.
"They cannot possibly do all the necessary due diligence and may end up choosing an incompetent or fraudulent private equity manager, and they could be easily sued for their bad decision. Besides, a private equity fund is very illiquid: what if a 401(k) participant wants to immediately liquidate his funds?"
Alicia Munnell, director of the Center for Retirement Research at Boston College (BC/CRR), is also wary. "Private equity is not a transparent investment and workers who are saving through tax-subsidised retirement accounts (and taxpayers) should understand how they are investing their money," she says.
"Private equity does not produce outstanding returns in defined benefit (DB) plans. Based on our most recent data, the average return for public pension investments in private equity since the [2008] financial crisis exceeded that of public equities by less than 1 percentage point. But our data do not fully account for fees in private equity So, overall, our assessment is that the after-fee returns for private equity are likely [to be] lower than those of public equities over the period."
Munnell says that defined contribution (DC) plans – where individuals are responsible for managing their money and fees are higher – would get even worse returns.
Some experts and consultants are in favour of offering private equity in target-date funds (TDFs). David O'Meara, senior investment consultant at Willis Towers Watson (WTW) is one of those. He wrote a paper on the topic, published by the Center for Retirement Initiatives at Georgetown University.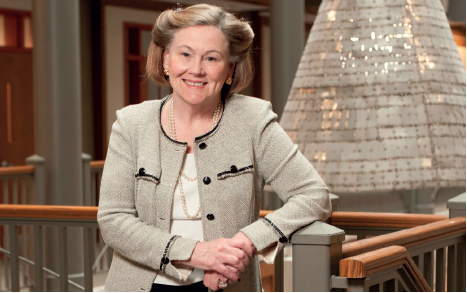 A diversified TDF with alternatives such as private equity "increases the amount of annual retirement income that can be generated by converting a participant's DC balance into a stream of income at retirement by 17% or $9,200 (€8,400) for every $100,000 of pre-retirement annual wages in the expected case (50th percentile), or by 11% or $2,300 in annual retirement income in a worst-case or downside outcome scenario (5th percentile)", according to the paper.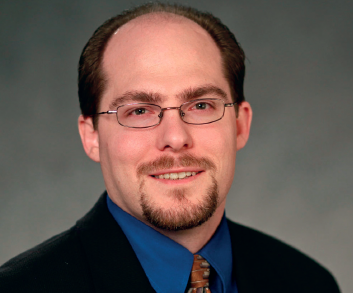 "We reached these conclusions using our forward-looking investment assumptions for a TDF that invests around 10% in alternatives for younger members and close to 5% at retirement," says O'Meara.
"It's true that the return dispersion is enormously wide for private equity, so TDF managers need a robust diligence process to construct the portfolios," he says. "Still, it's an opportunity that 401(k) participants are missing today, mostly because plan sponsors are afraid of potential litigation." WTW clients agree that alternatives would be suitable for TDFs, says O'Meara. "But today the rise in DC plan lawsuits is inhibiting innovation, leading many plan sponsors to be very conservative and maintain a myopic focus on fees, the most common reason for litigation."
Neither does the lack of liquidity concern the WTW consultant. O'Meara say: "401(k) participants have a very long time horizon and get early predictable cash flows. So a TDF can act more like an institutional investor, there is no need to be 100% liquid."
"On the face of it, private equity would be a positive addition into TDFs. However, there are very real constraints that need to be overcome when investing in illiquid assets such as private equity"
A contrasting view comes from another consulting firm. Neil Lloyd, head of US Defined Contribution and Financial Wellness Research at Mercer, says: "On the face of it, private equity would be a positive addition into TDFs. However, there are very real constraints that need to be overcome when investing in illiquid assets such as private equity."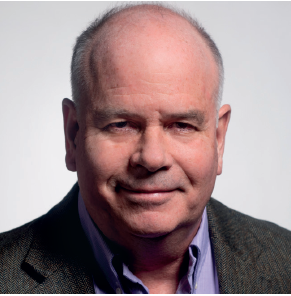 Besides higher fees and complexity, liquidity is a problem for TDFs. Lloyd says: "There can be events that occur that require liquidity more quickly than anticipated. For example, a plan sponsor could make an allocation to private equity in their TDF at a certain level but now find themselves above that allocation due to corporate downsizing.
"In addition, there can be corporate transactions where portions of the DC plan need to be moved elsewhere at short notice, the illiquidity of private equity and other alternatives can be a real problem in this situation."
Lloyd accepts that there have been cases of TDFs incorporating private equity in the US. "We have seen product providers combining illiquid private equity with a liquidity sleeve to try to address some of the challenges noted above," he says.
However, if regulators do not provide greater clarity about fiduciary duties, it is unlikely that DC plans will include private equity in their offerings any time soon.