LGPS Central, the pooling vehicle for nine local authority pension funds in central England, has raised £700m (€781.7m) from four of its partner funds for an emerging market equities mandate, according to council documents.
BMO Global Asset Management, UBS Asset Management and Vontobel Asset Management were named to the mandate in January. According to a statement from LGPS Central yesterday, they have been handed a third each of the Emerging Markets Equity Active Multi-Manager fund.
LGPS Central declined to disclose the size of the fund at its launch on 19 July, but according to meeting minutes from Leicestershire Council's pension fund committee from 5 July, four funds committed to invest at launch with approximately £700m between them.
Leicestershire's £4.1bn pension fund and Worcestershire's £2.8bn scheme both planned to transition assets into the fund, according to council documents seen by IPE.
Colin Pratt, investment director and manager of managers at LGPS Central, said: "A lot of hard work has gone into making sure this fund will serve the needs of our partner funds, and we truly believe it will meet their long-term objectives."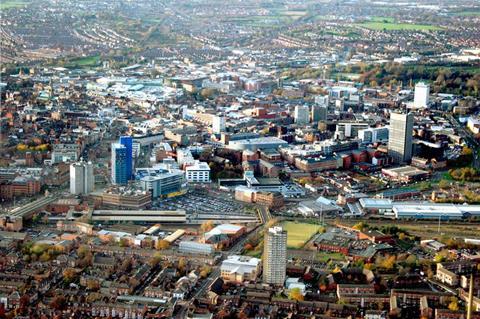 The launch is the fourth from LGPS Central this year, following the February opening of a private equity platform targeting £2bn over the next few years. In March it named Fidelity and Neuberger Berman to a corporate bond mandate, and five managers to a global sustainable equity mandate.
The pooling company already oversees roughly £20bn of its partner funds' £45bn in combined assets through pooled funds and advice mandates.
LGPS Central was set up to pool the assets of nine Midlands-based local government pension schemes, including Cheshire, Derbyshire, Leicestershire, Nottinghamshire, Shropshire, Staffordshire, Worcestershire, West Midlands Pension Fund and the West Midlands Integrated Transport Authority.