A consultation paper sent out by the Ministry of Housing, Communities and Local Government (MHCLG) in January to funds within the UK's Local Government Pension Scheme (LGPS) has heightened tensions between policymakers and asset managers.
The project to combine the £274.6bn (€313.1bn) assets of local authority pension funds is accelerating, with a quarter of these assets now pooled in some form.
The paper from MHCLG laid out fresh requirements. These included a 'deadline' of 2020, after which all new investments by individual pension funds must utilise one of the pools, with few exceptions.
William Marshall, head of LGPS investment clients at consultancy group Hymans Robertson, says the consultation represented "a strengthening of the positioning" of the government. Pension funds, pools and governing committees have until 28 March to respond.
Regardless of what the MHCLG wants, however, local authorities and their pools have been accelerating their efforts to reduce costs, increase efficiencies and get the most out of the asset managers lucky enough to be awarded mandates. IPE's research indicates just over 30% of LGPS assets in England and Wales have been pooled in some way, with almost all the pools already claiming savings in investment fees.
ACCESS
Member funds: Cambridgeshire, East Sussex, Essex, Hampshire, Hertfordshire, Isle of Wight, Kent, Norfolk, Northamptonshire, Suffolk, West Sussex
Total size (as of 31 March 2018): £43.2bn
Assets pooled so far: £18.7bn
ACCESS – 'A Collaboration of Central, Eastern and Southern Shires' – is one of two pools, along with Wales, to have effectively rented its pooling vehicle, thereby saving on staff and asset management infrastructure.
Link Asset Services has been appointed to host the investments, with Russell Investments and bfinance having both advised on manager selection. Baillie Gifford, M&G and Longview have been appointed to run global equities, while Baillie Gifford also has a UK equity mandate. Other mandates were launched in February and fixed income mandates are expected to launch by May. ACCESS has not named all the managers.
In a press release, ACCESS stated: "more sub-funds will be launched throughout the year facilitating a further significant move of assets to meet the government's objective of delivering reduced costs whilst maintaining overall investment performance".
Border to Coast Pensions Partnership
Member funds: Bedfordshire, Cumbria, Durham, East Riding, Lincolnshire, North Yorkshire, Northumberland, South Yorkshire, Surrey, Teesside, Tyne & Wear, Warwickshire
Total size: £45.4bn
Senior staff: Rachel Elwell (CEO); Fiona Miller (COO); Daniel Booth (CIO)
• Assets pooled so far: ca. £10bn
The Border to Coast Pensions Partnership (BCPP) has brought on board nearly a quarter of its 12 partner funds' assets through combining existing internal teams from Teesside, East Riding and South Yorkshire, followed by the launch of a UK equity fund, run by Baillie Gifford, Janus Henderson and UBS Asset Management.
Next is global equity, with the search for managers under way. As well as three direct managers, BCPP has launched a search for a fund of funds manager to raise its global diversification.
After a "fantastic" 2018, CEO Rachel Elwell says there is more to come as her team targets a doubling of their assets under management by the end of 2020. Work is progressing on a private assets platform to enable funds to access private equity, private debt and infrastructure.
With LGPS funds subject to a formal valuation at the end of this March, Elwell is aware the needs of her clients could change. However, with fixed income on the development list for 2019, she is confident that, by the time new investment strategies are agreed, the majority of the partner funds' requirements can be met.
Brunel Pension Partnership
Member funds: Avon, Buckinghamshire, Cornwall, Devon, Dorset, Environment Agency, Gloucestershire, Oxfordshire, Somerset, Wiltshire
Total size: £28.9bn
Senior staff: Dawn Turner (CEO); Mark Mansley (CIO); Faith Ward (chief responsible investment officer)
Assets pooled so far: approximately £7.6bn
Named after the engineer Isambard Kingdom Brunel, this collaboration has already shown a flair for innovation. As well as pooling emerging markets and global active equities, Brunel has committed £340m to long-lease property and roughly £26m to renewable energy.
A spokeswoman told IPE that the pool planned to focus on researching infrastructure, private equity and "secured income" managers and strategies, led by its private markets team.
Brunel's staff is also keen to lead on stewardship, environmental issues and responsible investing. Its CEO, CIO and chief responsible investment officer all joined from the Environment Agency Pension Fund, which was world renowned for its ESG approach.
Oversight of legacy property funds – worth a collective £2.4bn as of 31 March 2018 – will transfer to Brunel in 2019, and it is exploring how it can offer liability-driven investment and currency hedging services to its clients.
2019 will see the pool actively push its stewardship agenda, enacting the shareholder approach as requested by its client funds.
LGPS Central
Member funds: Cheshire, Derbyshire, Leicestershire, Nottinghamshire, Shropshire, Staffordshire, West Midlands, West Midlands Integrated Transport Authority, Worcestershire
Total size: £44.3bn
Senior staff: Mike Weston (CEO from 7 March 2019); John Burns (Deputy CEO, CFO, COO); Jason Fletcher (CIO)
Assets pooled so far: ca. £14bn
LGPS Central has already taken on almost a third of its clients' assets and shows little sign of slowing down.
Harris Associates, Schroders and Union Investment were appointed to run a global equity fund in September, targeting £2bn in assets from the pool's nine members. A further trio of managers were hired to run a £1.5bn emerging market mandate in January.
The pool launched a managerial search for a £2bn investment grade corporate bond fund at the end of November and has other mandates in development.
In February, LGPS Central announced that it had raised money from five of its member funds to support a private equity vehicle. The LGPS Central Limited 2018-19 Vintage Private Equity fund sits on the pool's new private equity platform, which the company said would aim to raise and invest more than £2bn in the next few years.
Local Pensions Partnership (LPP)
Member funds: Berkshire, Lancashire, London Pensions Fund Authority
Total size: £15.2bn
Senior staff: Susan Martin (CEO); Chris Rule (CIO); Tom Richardson (CRO)
Assets pooled so far: approximately £10.7bn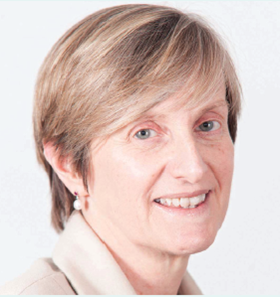 LPP was launched in 2015 – before the government's pooling policy was announced – and has the highest percentage of total assets pooled. Berkshire joined last year, and its staff and assets have been absorbed into the investment team.
More than two thirds of LPP's total assets have been pooled into asset class silos for equities, fixed income, private equity and hedge funds. LPP is also a significant investor in GLIL, an infrastructure investment vehicle run in collaboration with the Northern LGPS pool.
Next on the pool's agenda is property, with roughly £1.5bn available across the three funds.
London CIV
Member funds: 31 London borough pension funds and the City of London Corporation
Total size: £35.9bn
Senior staff: Mike O'Donnell (CEO); Brian Lee (COO); Larissa Benbow (head of fixed income); Robert Hall (head of equity)
Assets pooled so far: £17.2bn as of 30 September 2018
After several senior staff departures in 2017 and 2018, accompanied by a damning governance review from Willis Towers Watson, the London CIV has agreed to streamline committees and improve communications and support from the pool's team. The appointment of Mike O'Donnell as CEO in January bodes well for restoring trust.
The London CIV has appointed StepStone to run an infrastructure fund, filling a gap in its offering. However, a range of fixed income mandates has yet to garner interest from the London boroughs. With the government keen to push pooling along, the investors may soon find themselves forced to accept what is on offer.
Northern LGPS
Member funds: Greater Manchester, Merseyside, West Yorkshire
Total size: £44.9bn
Assets pooled so far: approximately £2bn in private equity and infrastructure vehicles, as of October 2018
The Northern LGPS pool compromises of three of the four largest LGPS funds. They have significant internal expertise and run efficient investment models from a cost perspective, meaning they have decided against launching a regulated entity – the only pool not to do so. To date, the trio have collaborated on a private equity pooled vehicle and the GLIL infrastructure fund, alongside LPP.
However, the pool has been repeatedly pressured by central government. In an autumn update to the MCHLG, Ian Greenwood, then the chair of the pool's joint governing committee, maintained the current structure met the four main aims of the pooling agenda: value for money, benefits of scale, strong governance and ability to invest in infrastructure.
January's government proposals have challenged the Northern model. In the MCHLG's consultation, it refers to a requirement for all pools to have an FCA-regulated asset management entity that is responsible for selecting managers for the member funds. The Northern LGPS maintains that to do so would increase, not lower, its costs.
The Northern pool has obtained a legal opinion from public law expert Jason Coppel, which highlights that the government would need to "drop altogether" its requirement for pools to reduce costs and prove value for money in order for it to be able to force the local authorities "to adopt a mode of fund management which, in particular cases, is directly inconsistent with that objective".
Wales Pension Partnership
Member funds: Cardiff, Clwyd, Dyfed, Greater Gwent, Gwynedd, Powys, Rhondda Cynon Taf, Swansea
Total size: £16.8bn
Assets pooled so far: approximately £3bn via passive mandates with BlackRock
The Wales Pension Partnership (WPP) operates a similar model to ACCESS, with Link Asset Services providing pooling infrastructure and Russell Investments advising on managers.
The Welsh pool has been accelerating its collaborative efforts. According to council documents, the eight pension funds have appointed managers including Majedie, Lazard, Baillie Gifford, Investec, Liontrust, BlackRock and Invesco to run UK and European equities, with global equities launches imminent.
While equity pooling has been the focus to date, WPP has also been linked with an investment in a tidal lagoon project in Swansea. Last summer, Mark Norris, chair of WPP, said its member funds were "all in favour of looking at investing". However, the investment was contingent on backing from central government – and this was pulled in June.
Deficits: All set for a bumpy ride
1

2

3

4

5

6

Currently reading

LGPS pooling: Funds under pressure to comply