Can consolidator funds provide an additional tool for UK pension schemes approaching the defined benefit endgame?
Key points
UK consolidators provide an alternative to an insurance buyout or self-sufficiency
Superfunds offer economies of scale and direct investment
Corporate sponsors get a clean break from pension fund obligations
As consolidators – The Pension SuperFund and Clara-Pensions – gear up for business, revisiting the 'endgame' strategy has increasingly demanded attention from trustees and sponsors of defined benefit (DB) pension schemes.
Thanks to improved funding levels, resulting from favourable market movements and changes in mortality models, many trustees and sponsors are finding their scheme in a better position and are considering their next steps.
And with £2trn (€2.2trn) worth of defined benefit (DB) liabilities still remaining in the UK, the question remains the same: how do these funds ensure the security of the remaining benefit payments promised to members, with as little residual risk as possible?
The answer is evolving, with the emergence of the consolidators adding another option to the trustees' toolkit.
On a going concern basis, the DB funding position for UK plc is relatively healthy, according to Hymans Robertson. The consultants' latest FTSE350 analysis shows that 44% of FTSE350 schemes are in an accounting surplus. The accounting deficit for the average FTSE350 company is only 1% of market capitalisation and 2% of annual earnings, which means the pension scheme is manageable relative to the size of the sponsor.
"However, corporate failures like BHS and Carillion have shifted the focus towards getting schemes better funded on a basis that has little or no reliance on a continuing employer covenant," says Alistair Russell-Smith, head of corporate DB consulting at Hymans Robertson.
A further headache is likely to be the imposition of increased regulatory burdens.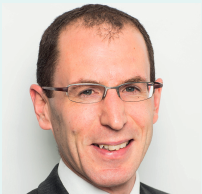 Peter Cazalet, managing director, deal origination of the Pension SuperFund, says: "Companies will come under increased pressure from the Department for Work and Pensions (DWP) and EIOPA to do more about filling a pension hole than before. That will colour finance directors' thinking about DB schemes."
He adds: "The other issue is that for schemes which closed years ago, there is a very limited current human resources benefit to the company accelerating funding the scheme, so why should it when there has been no real regulatory or accounting obligation to do so?"
Until recently, trustees and chief financial officers had a limited choice of endgame options. A scheme could build up enough assets to become self-sufficient, running off the liabilities under a low-risk strategy – for example, one based on cashflow-driven investment (CDI) – confident that further support from the sponsor was unlikely to be necessary.
Alternatively, it could aim to accumulate assets to meet the required annuity premium to pass on all liabilities (and risks) to an insurer.
Russell-Smith says: "Buyout will ultimately get the scheme off balance sheet, but it will require a reasonably strong funding target, and quite possibly higher contributions."
In contrast, he says, runoff means keeping the scheme on the balance sheet, with a lower funding target and, probably, lower cash contributions.
"It needs to be supported by a CDI asset strategy and security, or legally enforceable contingency plans to support the scheme's longer exposure to investment and covenant risk," he says.
"In practice, many schemes were aiming for an end game that combines elements of both, using partial annuitisation as a way to de-risk, and waiting until a full settlement with an insurer becomes possible with further membership ageing," says Lok Ma, a director at Willis Towers Watson. "However, the emergence of the consolidators presents a new possible end game for pension schemes, potentially allowing liabilities to be transferred to a third party that is not an insurer."
The new consolidators will accept bulk transfers from existing DB schemes, pooling them to create one large occupational pension scheme. This offers the advantages of scale, such as lower costs, greater stability and less risk.
The new schemes are backed by additional capital from external investors. The sponsor support is replaced by the financial covenant provided by a capital buffer sitting above the scheme.
The cost for transacting with a consolidator is expected to be lower than traditional insurance, says Ma.
"This could mean that some corporate sponsors will be able to meet the cost now, rather than waiting until a full settlement with an insurer becomes affordable when the scheme has matured further," says Ma. "As well as the additional contribution put in by the sponsor as part of the transaction, the consolidator itself would also provide capital towards the security of the benefits, but the flip side is that the sponsor is no longer directly responsible for the scheme – in other words, the sponsor covenant is replaced by an increase in capital."
Cazalet says: "For trustees without existing economies of scale, consolidation allows those pension funds to acquire them, and also allows better, more direct investment strategies, so reducing the leakage of costs, which diminishes the funding of members' benefits."
And he adds: "What we're proposing is another tool in the box that the finance director and trustees have probably not had before. It's a new source of capital that would be available to help corporates support the pension fund."
Differentiating approaches
There is further choice as Clara-Pensions and The Pension SuperFund operate different models, particularly in terms of investment strategy, as well as how and when any surplus is dealt with. Clara-Pensions is the only model that is a bridge to buyout and it delays profit extraction until all members in a section are secured in the insured market. In contrast, the Pension SuperFund releases surpluses as members' benefits are settled and shares part of that surplus as additional membership benefits.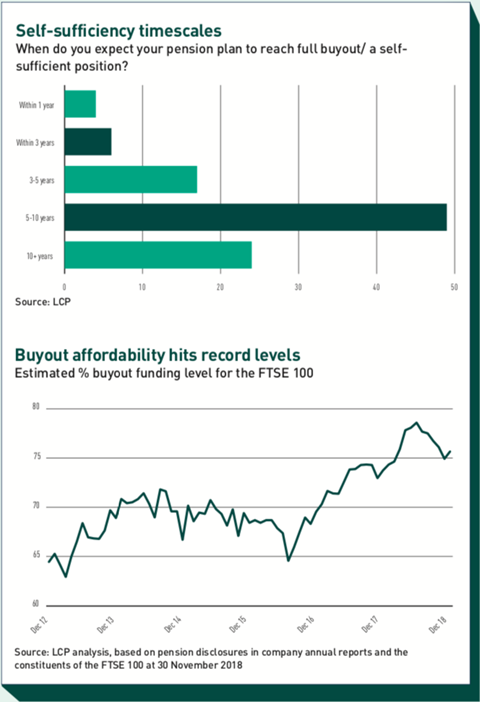 So how do the consolidators stack up against the alternatives?
Cazalet says: "The benefit to sponsors is that they get a clean break from the pension scheme more affordably than through insurance, with the typical top-up required to enter the SuperFund being 20 to 40% lower. The scheme benefits from a dramatically improved funding situation on day one, through a combination of the sponsor's contribution and new external capital. The members' benefit is the improved probability of receiving pension benefits in full, and a chance of higher benefits from future bonus distributions."
Adam Saron, chief executive of Clara-Pensions says: "Using a consolidator is good for sponsors because it enables them to fulfil their obligations, and also provides certainty. But what has surprised us is the number of trustees of well-funded schemes who are also very interested. Today, the risk that still remains for trustees is the sponsor, and using a consolidator is a way of managing that." And he says using a consolidator is not necessarily the end of the story: "Clara is not a run-off model, but a bridge to buyout."
"The emergence of the consolidators presents a new possible end game for pension schemes" - Lok Ma
Russell-Smith considers that self-sufficiency with a CDI asset strategy may mean lower sponsor contributions, but that means the pension scheme remains on the balance sheet for the long term.
"This may not be attractive in some situations – for example, on the corporate side if a business is being sold or on the trustee side if there are concerns around long-term covenant support," he says.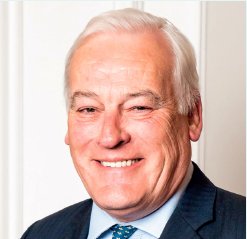 He says that in these situations, transferring to a consolidator can make sense. "It does need a substantial cash injection from the sponsor, well in excess of the existing deficit contributions, to get the trustees into a position where they can agree to sever the link with the employer covenant without buying out."
"However, with the required cash injection often being 20-30% lower than the cost of full insurance buyout, this may be attractive."
Hymans Robertson's analysis shows that 9% of the FTSE350 have schemes that are not sufficiently well-funded to buy out imminently, but they could transfer to a consolidator with a cash injection of less than one month's earnings, making this is a realistic option.
But, as with any other decision, the best solution depends on individual circumstances. "Speaking broadly, an open scheme with active members who are still earning benefits may be more likely to run on in its current form for some time, while a closed scheme with mainly older retirees is more likely to find it attractive to buy out with an insurer," says Ma. "By contrast, for a scheme with younger members and possibly a vulnerable sponsor, going into a consolidator is a potential way to improve member security."
Meanwhile, Saron says he expects the consolidator market to grow: "The level of interest is much higher than a year ago. And acceptance by trustees is much higher than we had anticipated.
"Competition is healthy, and as we are doing the right thing for members, there's more than enough business to go round."
As IPE went to press, the Pension SuperFund's first transaction was with the Pensions Regulator awaiting approval, with another eight or nine transactions in the pipeline.
Clara-Pensions is in talks with over 60 schemes, which collectively represent £15bn in liabilities, about joining.
Cashflow-driven investment and how it works
Cashflow-driven investment (CDI) aims to offer long-term, low-risk investment strategies that generate income matching the expected liability outgoings of any pension scheme, at a lower cost than a buyout.
Most UK DB pension schemes are now closed to new entrants and therefore have a finite lifetime. As pension schemes mature and funding levels improve, the focus often shifts towards adopting a lower-risk investment strategy designed to meet liability payments. But many of these funds still have insufficient assets to invest entirely in government bonds to meet all future pension payments.
A CDI approach, supplemented with liability-driven investment (LDI), addresses this problem with an allocation to assets providing both growth and matching characteristics, with far more certainty of outcome.
The aim is to:
● Generate cashflows required to pay benefits;
● Secure returns with greater certainty;
● Reduce funding level volatility.
In practice, this means building a portfolio of high-quality investment-grade debt and debt-like assets which – after allowing for expected defaults – is designed to match liabilities and generate returns, by being generally held to maturity.
The asset class can include not only investment-grade corporate bonds but also infrastructure debt, commercial real estate debt, commercial long lease real estate, and structured finance.
The range of assets used provides diversification for the pension fund. The basic principles of CDI have been employed for a long time by insurance company annuity funds.
However, pension funds are not constrained by stringent insurance regulations, and therefore have the flexibility to earn higher spreads while still investing in senior-secured debt, for example, exploiting illiquidity premia. Furthermore, the universe of CDI assets has expanded, since banks have withdrawn lending from a range of areas because of changing regulation, creating more opportunities for non-bank private lending by pension schemes and increased public debt issuance.
CDI used to be available only to larger pension funds which could afford bespoke portfolios. But an increasing number of pooled funds has become available to provide smaller funds with access to this strategy, such as long-dated global investment-grade bond funds managed to target a specific set of benchmark cashflows.
Liability Strategies - Consolidator funds: New tools, new models
1

Currently reading

Liability Strategies - Consolidator funds: New tools, new models

2

3