London CIV, the asset pooling vehicle of the capital's public pension funds, has appointed managers for five new investment sub-funds focused on fixed income.
US fixed income giant PIMCO has won a mandate, with two awarded to Ares Management and one each to CQS and MidOcean Partners.
The £6.5bn (€7.3bn) pool is also working on a move into alternative investments, although it has "paused" its infrastructure plans, a spokesperson told IPE.
The fixed income fund appointments are pending the completion of legal work, operational due diligence and contractual arrangements.
The following managers and funds are being lined up:
Global Bonds Fund (PIMCO)
Liquid Loans Fund (Ares)
Private Debt Fund (Ares)
Multi-Asset Credit Fund – Long Only (CQS)
Multi-Asset Credit Fund – Long/Short (MidOcean)
The pooling vehicle is actively working towards launching the long-only multi-asset credit fund in early June because there are already member local authority funds with assets in the CQS strategy, according to a spokesperson.
London CIV requires soft commitments to funds before it can submit prospectuses to the regulator and work towards the launch of new funds. Launch dates for the other funds are therefore contingent on soft commitments being confirmed, the spokesperson said.
The manager is weighing options for more multi-asset credit products.
Infrastructure plans on hold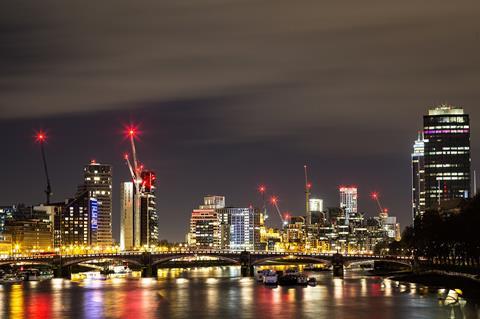 Completing fixed income and infrastructure fund launches is part of London CIV's medium-term financial strategy for the period up to 2022-2023, according to council documents. This targets assets under management of around £10bn, more than doubling the proportion of assets invested by the London pension funds to 69%.
It has been exploring how to offer its member pension funds access to infrastructure since at least last year, with documents from several London councils having indicated that the London CIV's priority for infrastructure was to build a global, unlisted, income-focused fund.
According to documents from the London Borough of Camden, the pooling vehicle had at one point reportedly been looking to launch a fund in March, but pushed this back to the second quarter of the year to complete the search for managers.
However, the London CIV spokesperson today told IPE it had decided to "pause our infrastructure plans" given potential changes in the strategic direction of the pool following a review of its governance.
The review was carried out by consultancy Willis Towers Watson, which found that the pooling project would fail if major governance changes were not made.
However, "work is underway to expand the current fund offering to include alternative investments," according to a tender notice. The notice advertised London CIV's search for an administrator, global custodian and depositary to support the move into alternative assets.
in January the pooling vehicle received regulatory permission to operate "unauthorised alternative investment funds", which paves the way for it to launch funds for investments in illiquid assets.
The London CIV received regulatory approval in 2016. It has launched 12 funds so far, including UK and global equity products and multi-asset funds.