Pharmaceutical companies in the West and their host governments are very confident today, and some even speak of "post crisis investing". Certainly, pharma's scientific credentials have been demonstrated and the public in the UK and the US in particular are seeing the potential end to lockdowns.
But what we see depends on where we sit. The world is not doing well from the perspective of many of the millions who have been affected, or who will die unnecessarily, with an unknowable total of deaths due to a lack of accurate documentation or outright suppression in many places. According to the IMF, COVID-19 has cost well in excess of $10trn (€8.2trn).
This is terribly unfortunate but what does it have to do with investors? It's not our problem, right? Wrong!
Investors need to understand that they are going into this next phase of the crisis with a weak reputation. After the global financial crisis, the banking sector took a reputational hit. Fund managers and their asset owner clients escaped attention, but that may not happen this time. Most at risk are the large fund managers who sell ESG products, but have core business strategies (investment and stewardship in particular) which are unchanged.
The reality is that investors are enablers of corporate decisions. Today, investors are enabling the problem, but, they could be enabling the solution. So what should be happening? Let's start with first principles: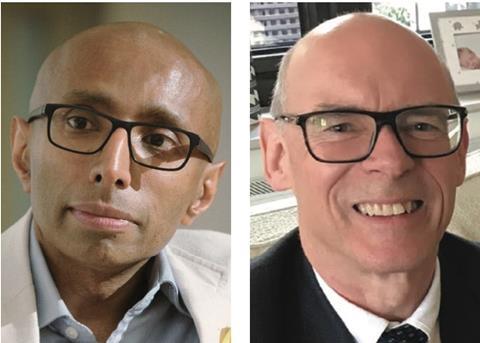 • Principle 1: This will be a century in which humanity either learns to mitigate and thrive despite existential risks or civilisation collapses.
• Principle 2: While some politicians and powerful interests might favour deglobalisation, nationalism and trade wars, the planet's biology and ecology couldn't care a damn about this debate amongst elites. Without greater collaboration than we see today, the existential threats to human security – pandemics (viral or anti-microbial resistance to antibiotics) and the climate and biodiversity crises – will not be managed. Hence the public health community's focus on the One Health agenda to cover zoonotic diseases and environmental support systems.
• Principle 3: To think that this kind of mobilisation will happen without institutional investors being proactively engaged is delusional. Nor are we talking about stock picking winners by integrating ESG data – what might be called 'pandemic alpha'. Relative outperformance is minor part of the story, far more important is enabling corporate decision makers to deliver on what the world needs by adapting core business models.
To be specific, we need to vaccinate the world by the end of 2021. Currently we are on track to do so only by 2023 or later. Why do we say end 2021?
First, it's only fair – essential vaccines have always been treated as a public good and to break this century old approach now would be a grave mistake.
Second, it's totally possible – the world has the social infrastructure given all the public health work that has happened around AIDS or TB. And, if we decided to, we have the manufacturing capacity.
For any who are minded to ignore these moral and human rights dimensions, it's also in Western self-interest: some mutations already making some vaccines ineffective. Countries like UK, whose adult population has relied heavily on the AstraZeneca vaccine, could face another wave of infections – the Seychelles being a warning. Their herd immunity might need to be re-evaluated.
What does a market-friendly solution to vaccinating the world by the end of 2021 look like?
1. A collaborative search by governments and intergovernmental organisations (such as the WHO), pharmaceutical companies and their strategy consultants to identify facilities that could be expanded, or repurposed, to manufacture vaccines and related items like personal protection equipment (PPE) and anti-viral medications.
2. A collaborative effort by all suppliers of excipients, raw materials and equipment (capital and consumables) involved in the vaccine supply chain to identify shortages and bottlenecks, and fix them. This means companies, investors and interested others (such as specialist foundations) lobbying governments to provide startup funding to de-risk new ventures and remove obstacles, for instance through temporary and targeted patent waivers.
3. An open and transparent process by pharmaceutical companies with proven COVID-19 vaccines to license technology transfer and know-how to manufacturing facilities in Africa, south-east Asia, eastern Europe and South America that are capable of the same standards of production.
What we have instead is COVAX, a private voluntary initiative designed to ensure equitable vaccine access so that high-risk populations (medical staff and the elderly in particular) were vaccinated regardless of where they lived. But what has emerged is very different. First, COVAX was not adequately funded. Even worse, it was undermined by powerful countries grabbing vaccine supplies at premium prices. Moreover, even if COVAX had worked as well as it was originally hoped it would, it would have only vaccinated 20% of the world's poorest.
COVAX is a Western project and, unsurprisingly China and Russia have their own diplomatic efforts. Doubts about the efficacy and safety of their vaccines, however, have limited their success. Some countries have concluded that 'beggars can't be choosers' but they will not look kindly on being forced to make this choice.
What should investors encourage pharma companies to do? A great place to start getting up to speed is the Access to Medicines Foundation, an independent NGO which encourages the pharmaceutical industry to do more to help the world's poorest people access essential medicines.
Pharma execs have long known that their previous strategies for extending into lower-income countries have, to be rather understated, not always been successful. In this pandemic, middle classes across Europe and in middle-income countries like Brazil, India or in eastern Europe have experienced being treated as second class citizens. This can only undermine the sector's social licence to operate: scientific credibility and social credibility are quite different. It's noteworthy that Moderna was ranked second in the 2020 Shkreli Awards for profiteering and dysfunction in healthcare, coming second only to Jared Kushner's Project Airbridge for PPE.
The ambitious approach would be to join the WHO's C-TAP know-how sharing platform. Yes, it reduces the ability of company to control its intellectual property, but any company joining would be seen as a global pandemic hero with significant potential reputational gains. Some pharma companies, including Gilead, Novo Nordisk and ViiV, have shown that a creative approach to licensing can be profitable. Those pharma companies that have hitherto relied upon the high-priced US-centric model could use C-TAP as a means of reducing future dependence on the US, whilst capitalising on opportunities elsewhere.
More cautious pharma companies could propose advance purchase commitments (APCs) or a buyout fund. APCs are arguably the fastest option for low/marginal cost shots, but a buyout fund could also deliver quickly and be designed to support geographically distributed production. APCs or a buyout fund could boost vaccine production on the scale needed without any real risk to a company's competitive advantage.
This is the first experience in living memory of a truly global crisis. It is likely to be the start of decades of existential threats. The epidemics that we have seen so far – MERS and Ebola – have been quickly contained, but it would foolhardy to assume that this luck will continue. Investors need to help ensure this happens.
Raj Thamotheram is a fellow of NIFTYS and Stewart Adkins is a former top-ranked pharma sell side analyst