Rather belatedly, we have a new president of COP26 in the form of Alok Sharma, former UK international development secretary. But this sorry saga seems quite symbolic – we know that we need to do something big but we can't quite get our act together.
The UK is clearly in this particular spotlight but which government can really say it is doing what is needed? And given that several investment managers have AUMs larger than many national, even developed world, GDPs, the same question should be asked of these managers.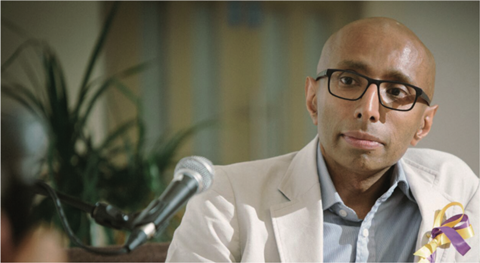 The thorniest issue is what should investors want large fossil fuel suppliers to do? This is not to say fossil fuel demand can be ignored; we need deep decarbonisation in all major greenhouse gas-producing sectors, even the difficult ones. But given that coal could be on its way out, now is a good time to look hard at 'big oil'.
Broadly, there are two choices. Transform into clean energy companies plus or minus carbon capture, utilisation and storage (CCUS), where these companies may have relevant technical expertise. Or stick to the knitting, wind down and return increasing amounts of cash to investors whilst investors get exposure to clean energy through companies that are better suited.
When I started the Institutional Investors Group on Climate Change (IIGCC) in 2005, my answer was clear: push for transformation. But 15 years later, the climate crisis is much clearer and fossil fuel companies are already facing analyst downgrades. We now know that most corporate transformations fail.
McKinsey says only 20-25% succeed and I have found no evidence that sector-wide transformation is possible. And far from even trying to change, and despite all the stakeholder pressure, the oil and gas sector has doubled down on its bet on fossil fuels with 99% of capital investment going to fossil fuels.
The reality is that innovative companies that don't have this legacy to protect and a gene pool that hampers change – Google, for example – are more likely to provide green energy at scale.
Does it matter that national oil companies and non-listed fossil fuel companies are currently major suppliers? Hopefully not. The world will need some oil for several decades, not least to invest in a rapid scaling up of renewables to prevent an energy crunch. Plus, if oil production is limited to a few genuinely climate-friendly fossil fuel companies, some petro states (which depend on debt investors) and private interests, it will be easier (I do not say easy) to develop an international coalition of the willing to address the climate crisis.
Today, it appears that several governments (the US, Australia, Canada and Brazil among them) have been captured by vested interests that are deeply antagonistic to rapid policy change. And for international collaboration, we need to shift these governments.
So back to the responsibility of investors. My starting point is that making money today from fossil fuels without due regard for the damage they impose is at best deeply amoral. The lack of strategic clarity – and the resulting diversity of messages from even those investors who say they are climate-aware – has huge negative implications.
For example, what really is the point of investors (not to mention campaigners and regulators) trying to rank companies by the amount invested in renewables? Seeking to be the energy equivalent of 2% pregnant – 'half pregnant' would be a huge exaggeration – is probably the worst strategic choice.
Investors have had an easy response to date: 'it's not our job to set strategy; that's what we appoint board directors to do'. Of course, there's validity to this argument in many situations. But it's a very poor way to manage systemic risks. Frankly, investors are irresponsible to be playing this blame game so late in the day.
Rather than send mixed signals to fossil fuel companies, here are five statements that all institutional investors who claim to be climate aware should make. It is critical that traditional oil and gas analysts send these messages too – it can't be left to ESG teams alone.
• Missed the boat: we think that oil and gas has – as a sector – missed the clean-energy boat. That's the procrastinator's penalty we all have to live with now.
• Gas and plastics aren't a good bridge: we no longer think that energy companies should see gas as a bridging fuel, not least because of methane emissions and the lifecycle emissions of liquified natural gas. Similarly, we don't believe that betting on plastics is a good answer either.
• Managed decline: the default strategy should be to plan to become cash cows, develop clear plans – with challenging and monitorable intermediate targets – to run down fossil fuel production in line with net-zero by 2050 at the latest. Downsize responsibly (ie, invest in a 'just transition') and decide if you are genuinely serious about carbon capture, utilisation and storage (CCUS).
• Transformation is for the select few: if you genuinely think you can transform, you should have the courage of your convictions and be explicit. We will support you to make significant changes. This will certainly warrant major changes to remuneration – to incentivise executives to care about your full carbon footprint (that is, Scopes one, two and three) – and possibly even delisting to remove the short-term pressures.
• Stop corporate capture: if your company is genuinely committed to transformation, you should stop trying to hold back change. This includes both your direct lobbying but also the trade groups you have previously funded. Instead, we'd like you to lobby for a realistic carbon price.
If investors can't or won't do all of these things – a 'forceful stewardship' agenda fit for 2020 – they should simply divest, in full, quickly and making this public. Of course, simple financial risk management also now warrants going underweight – maybe even short – starting with companies that are most exposed to stranded asset risk. Perhaps the smart place to start is with debt, and this includes the bonds of states and countries that are actively undermining progress – actions which are as relevant to banks as they are to investors.
Those who seek to play a leadership role, such as the Net Zero Asset Owner Alliance, have particular responsibility to act, but Climate Action 100+ members also need to step up to this challenge. Since investors clearly don't want to be first movers in giving these messages, at least in public, these collaborative groupings have a critical role to play in delivering joint messaging as quickly as possible.
No doubt there are big obstacles to making these declaration and some will dismiss this agenda as too idealistic. But to paraphrase former British Prime Minister Winston Churchill, doing one's best isn't good enough – we need to do what is necessary.
This mindset has often meant I've been ahead of the curve: with projects such as IIGCC and Enhanced Analytics Initiative and ideas such as universal ownership and forceful stewardship, the sector has lagged by about 5-10 years. And probably the same goes for this proposal. But as investors accept that we are fighting a rearguard action to save civilisation, I expect change will happen.
I'd like to invite you to outline what you think are the main obstacles to this five-part agenda and how these challenges can be best managed. You can reach me on raj.thamotheram@preventablesurprises.com
Raj Thamotheram is a senior adviser to Preventable Surprises