Lord Paul Myners, former Labour Party minister and City banker, has passed away, announced Ed Williams, president and chief executive officer of Edelman EMEA.
"We were deeply saddened by the passing of Lord Myners, Edelman's UK chairman this weekend. Paul took on the role as our chairman seven years ago, and he made a huge contribution to the development and success of our firm over his tenure," Williams said.
Myners served as executive chair of Gartmore Investment Management from 1987 to 2001. During this time Gartmore grew from assets of around £1bn (€1.2bn) to £85bn, becoming one of the largest asset managers in the UK.
In 2001, at the request of the UK government, he authored a review on "Institutional Investment in the UK" – still referred to as the Myners Report. This resulted in widespread adoption of a recommended code of practice for pension funds and increased professionalisation of the pension fund industry in the UK and abroad.
It also called for institutional investment managers to bear the costs of external research, information and transactions services, rather than these costs being passed on to their clients – for which some have called Lord Myners the "godfather of MiFID II".
In total he wrote five reports for the UK government on investment and ownership.
Subsequently, Myners became a professional board director, serving as an independent director at various times of 10 FTSE companies, including chair of Marks & Spencer, Land Securities and the Guardian Media Group.
He also served as a member of Singapore-based GIC's investment advisory board, which advises on global investment trends and investment opportunities. He was also a member of the Court (or board) of the Bank of England, a director of the Bank of New York, chair of the investment committee of Lloyds of London, member of the UK Takeover Panel, and a member of the UK Financial Reporting Council, which is responsible for the UK corporate governance code.
Following the collapse of Lehman Brothers in 2008, he was appointed by Prime Minister Gordon Brown to the post of Financial Services Secretary (City Minister) and led the UK's £500bn bank bail-out.
In his post-mortem of the banks Myners called for better governance and ownership practices, coining the phrase "ownerless corporations".
Having stepped down as a minister in 2010, in 2011 he became chair of Cevian Capital UK and a partner of activist investment manager Cevian Capital.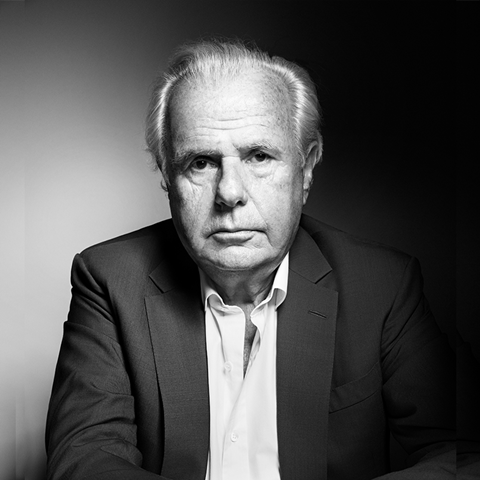 As a life peer in the House of Lords, he was an active participant in financial and economic policy debates. He served as chair of Autonomous, an independent equity research firm, a director of RIT Capital, a £2bn global investment trust chaired by Jacob Rothschild, and vice chair of Global Counsel, a public policy and regulatory advisory firm.
In 2013 Myners became senior independent director of The Co-operative Group, and authored a report with recommendations for a fundamental restructuring of the group's governance and board practices. His main recommendations were adopted overwhelmingly by its members.
In 2014, following a controversial outcome from the privatisation of the Royal Mail, Myners was tasked by the UK government to review how privatisations of state-owned assets should be handled in the future.
In 2014-2016 he served as the chair of the Court of Governors and of the Council of the London School of Economics (LSE). Subsequently he became the Chancellor of the University of Exeter.
Passionate about real active ownership
"Paul was a giant, with a staggeringly broad range of experience and perspectives. That was paired with an intellectual rigour that gave him a rare depth of thought and mastery of details," Harlan Zimmerman, senior partner at Cevian Capital, wrote in an email to IPE.
"He had a strong sense of social justice, and was thus always prepared to speak out against things he saw as wrong. He was tireless, and was happiest when his diary was full, which it was almost constantly," Zimmerman continued.
He added: "We at Cevian were very proud that he said repeatedly to others that he had "found his church" with Cevian. He cared passionately about real active ownership and saw this as a way to address the problems of what he called "The Ownerless Corporation." He truly was unique in seeing the issue of ownership from so many perspectives – a conventional fund manager (Gartmore), a dozen or so large listed company board rooms, a board director of one of the largest sovereign wealth funds in the world, a regulator, a government minister, and an active ownership investor."
Zimmerman said that Myners had much more to contribute and was "a wonderful, warm colleague and friend. He will be greatly missed".