Irish pension funds have taken a step closer to being fully funded, as statistics published this week by Ireland's Pension Authority revealed almost 80% of defined benefit (DB) schemes met the regulator's funding standards.
Last year, a little more than 70% of DB plans matched the minimum funding standards – itself a marked improvement from the estimated 20% 10 years ago, industry experts said.
The recovery has been driven mainly by strong asset growth over the period, over the past 12 months and over the longer term as well, according to Jerry Moriarty, CEO of the Irish Association of Pension Funds.
"Over last 10 years there has been a major turnaround," he said. "Things are going in the right direction and it's down to improving investment returns, interest rates and a lot of extra funding of schemes put in by the employers – so it's good news from that perspective."
Of the 627 DB schemes governed by the Irish regulator's minimum funding standard, 414 remain active – a fall of roughly 7% from the 447 current last year.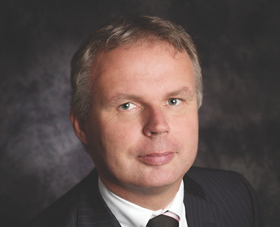 Over the 12-month period, 197 schemes reported their status as frozen – a rise from 181 the year before. Sixteen DB plans were in wind-up over the past year – a fall from 25 in 2016.
Yet questions remain over the appropriateness of the current funding standard. Conor Daly, partner at Lane Clark & Peacock in Ireland, said it remained "a concern".
He added: "It's a very prudent standard for mature pension schemes… In the statistics, pensioners account for 16% of the member numbers, but make up 59% of the funding standard liabilities – what that reflects is the very prudent basis used under the funding standard for pensioners.
"That standard becomes a much more difficult standard to satisfy, the more mature a plan becomes.
"As all these plans are closing to future accruals, it could become a real issue in the future – unless there is some reform of funding standard."