Denmark's second-biggest commercial pension provider has reported that some of its pension products lost up to a tenth of their value over the course of 2018.
Danica Pension's pre-tax profits dropped by more than a third last year, which it said was due to the cost of integrating the activities of SEB Pension Denmark and transaction costs arising from the sale of its Swedish business .
Costs related to higher insurance claims provisions were also to blame, it said in its full-year results announcement.
Ole Krogh Petersen, Danica Pension's chief executive, said: "After several years of solid positive returns, the challenging market conditions unfortunately not only hit Danica's performance but also produced negative returns for our customers with unit-linked products."
Returns for customers with the market-rate, or unit-linked, pension product Danica Balance Mix experienced results ranging from a 0.9% profit to a 9.8% loss, depending on risk profile.
The savings of those who had opted for medium risk and had 20 years until retirement suffered a 7% loss. Meanwhile, traditional with-profits pensions recorded a 1.7% return in 2018, down from 2.5% the year before.
"Although pensions should be viewed from a long-term perspective, it is no secret that 2018 was not a satisfactory year in terms of returns," Danica Pension said.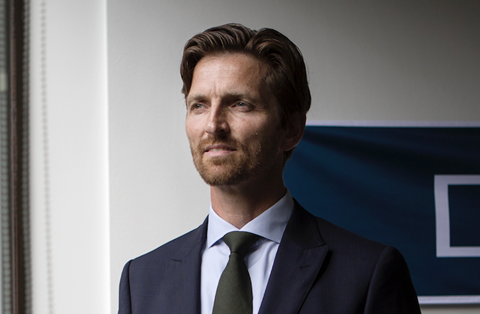 Difficult financial market conditions last year had been caused by concern about a trade war between the US and China, while negotiations regarding Brexit and Italy's budget dragged on the euro-zone economy, the firm said.
Krogh Petersen said Danica's overall returns had improved since the introduction of a new investment strategy in 2016, in particular its allocation to alternatives.
"These represent a growing part of our investments and, seen in isolation, have produced annual returns in excess of 10% in the past three years," he said. "Our ambition is to further increase the share of alternative investments in the coming years."
Profits and M&A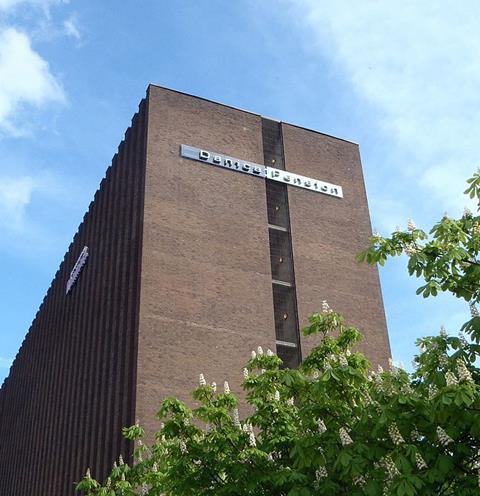 Danica's profit before tax from continuing operations fell to DKK1.2bn (€161m) in 2018, down 35% from the DKK1.9bn gained in 2017.
Danica sold its Swedish activities during 2018, but the deal has yet to be approved by Swedish authorities, meaning the sale price of DKK1.9bn has not yet been booked by the company.
Total assets at the end of 2018 were DKK566bn, up from DKK427bn 12 months earlier. Danica Pension closed in on its long-term rival PFA in size terms – PFA's total assets were DKK582bn at the end of June.
However, Danica's overall assets are set to shrink significantly once the effect of the Swedish sale shows through in its accounts.