The government of Guernsey has launched a tender for a pension provider as it seeks to establish a second-pillar auto-enrolment scheme for its workforce.
In a tender notice, the Committee for Employment and Social Security said it was "seeking to establish the level of interest there might be for the delivery of the scheme administration and to further inform the Committee on how to refine the technical specification for the potential procurement".
Deputy Michelle Le Clerc, president of the committee, said this stage of the procurement process was about "early due diligence of potential providers to ensure that any potential supplier has the appropriate experience to provide the scheme on the scale expected".
If accepted, providers will be invited to tender for the provision of the services later this year, she added.
The auto-enrolment scheme, once established, would cover workers on the Channel Islands of Guernsey and Alderney, which have a combined population of roughly 65,000. While the UK introduced auto-enrolment laws in 2012, the Channel Islands are a British "crown dependency", so are not governed directly by Westminster.
The principles for the introduction of a second pillar auto-enrolment scheme have been approved by the government of Guernsey, subject to further research. Detailed proposals are expected to be presented to the government next year.
The estimated contract start date is January 2020.
Interested suppliers should register on www.channelislandtenders.com, the online tender portal for the States of Guernsey and States of Jersey, and respond by Friday, 29 September.
LGPS pool launches service provider tender
Border to Coast Pensions Partnership (BCPP), a £43bn (€48bn) asset pooling project of 12 UK local government pension schemes (LGPS), is looking to appoint a service provider to support "core capabilities" as it builds its infrastructure.
According to a tender notice, BCPP Limited, the investment fund manager owned by the administering authorities of the 12 schemes, is looking for the provider to provide outsourced dealing, middle office, depository, and fund administration services.
It has estimated the contract value at £65m, but said it could vary significantly as a result of the phased set-up of the pension pool and the rate at which assets are transferred to it.
The LGPS pools have to be ready to start accepting assets from their members by April 2018.
European insurer seeks fixed income manager via IPE Quest
A European insurance company with a €600m investment portfolio is looking for a buy-and-maintain euro fixed income manager via IPE Quest's Discovery service.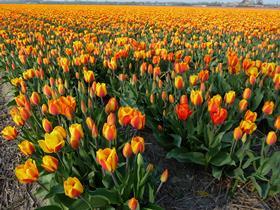 According to search DS-2344, the company prefers an asset manager with Dutch origins or with a well-established Dutch representative office "as it believes that the portfolio benefits from pro-active communication and cooperation".
The insurance company said it was a long-term investor with limited risk appetite and that the mandate is for long-only fixed income denominated in euros.
The company is looking for a tailor-made solution within a segregated mandate, and said a standard benchmark was therefore not an option.
Investable debt should be rated no higher than A-/A3, with exclusions and limits on a number of sectors and titles. It does not want any "complex structures" and said it was aiming for low turnover.
Interested parties should have a track record of at least five years.
The insurance company is also in the process of deciding on an extra asset class and although this was not part of search DS-2344, it said it was an advantage if managers also had an "excellent" track record in buy-and-maintain equity portfolios – euro or global.
The closing date for submissions to the Discovery search is Thursday, 31 August, at 5pm UK time.
IPE Quest Discovery is a pre-RFP service allowing institutional asset owners to carry out a preliminary search for managers.
The IPE news team is unable to answer any further questions about IPE Quest, Discovery, or Innovation tender notices to protect the interests of clients conducting the search. To obtain information directly from IPE Quest, please contact Jayna Vishram on +44 (0) 20 3465 9330 or email jayna.vishram@ipe-quest.com.