Anne Richards, the current chief executive officer of M&G Investments, has resigned and is to join Fidelity International as CEO, it was announced today.
The move comes ahead of M&G Prudential's demerger from Prudential, its insurer parent.
Richards' resignation from M&G will be effective 10 August following the delivery of Prudential's 2018 half-year results.
She is to join Fidelity in December, the company announced this morning, and will report to Abigail Johnson, chairwoman of the £235bn (€265bn) asset manager.
Johnson said: "Anne will assume responsibility for Fidelity International at an important time in its near-50 year history. Our ambitions to broaden and deepen our relationship with our clients, innovate in product development and solutions design, and to continue to develop our investment platform and Workplace Investing businesses have never been greater."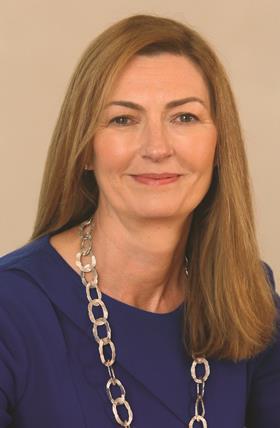 Brian Conroy was Fidelity's previous permanent CEO, having left in February.
Richards chairs the UK Financial Conduct Authority's practitioner panel and is a member of the US-based Board of Leaders 2020 Women on Boards, a campaign to increase the proportion of women on corporate boards.
She has called for the introduction of scorecards to measure investment funds' impact on society and the environment.
Before joining M&G Richards was global chief investment officer and head of EMEA at Aberdeen Asset Management .
At M&G, John Foley, chief executive of M&G Prudential, will take on Richards' responsibilities and those of the Prudential UK CEO.
Clare Bousfield, currently CEO of Prudential UK, will become chief financial officer of M&G Prudential.
M&G said the leadership changes reflected the growing integration of M&G Investments and Prudential's UK and Europe life businesses over the past year "and will prepare M&G Prudential to operate as an independent business".
Prudential announced the creation of M&G Prudential last August through the merger of its two investment management businesses.