M&G Investments is planning to transfer €39bn of client assets in UK-domiciled funds to Luxembourg ahead of the UK's exit from the EU.
The plan was aimed at protecting the interests of M&G's customers outside the UK as the country negotiated its exit from the bloc, the asset manager said today in a statement.
Anne Richards, chief executive of M&G, said: "Our priority is to minimise disruption for our investors by providing as much certainty as we can.
"The proposals we have announced today aim to protect the interests of our non-UK customers by offering continued access to the current range of M&G Investments strategies, regardless of the final outcome of the negotiations between the UK and the European Union."
The assets in question are the non-sterling share classes of 21 of the asset manager's UK-domiciled open-ended funds (see below).
The bulk of the assets relates to European investments in M&G flagship Optimal Income fund, which is one of the biggest investment vehicles in Europe. M&G said €22.6bn would move to Luxembourg.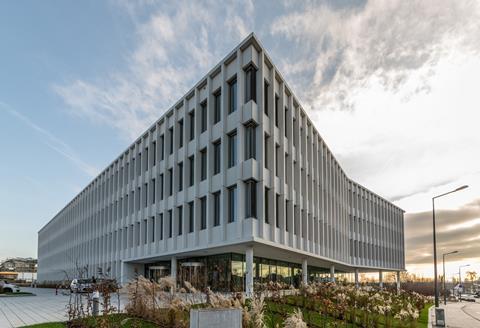 M&G has proposed to transfer assets in euro, Swiss franc, US dollar and Singapore dollar share classes to equivalent funds in its Luxembourg range.
The transfers would take the form of share class mergers, according to M&G.
The Financial Conduct Authority and its counterpart in Luxembourg, Commission de Surveillance du Secteur Financier, have been informed of the asset manager's proposals.
Formal notifications, including details on timings, will be sent to shareholders from September this year.
A year ago M&G announced it was planning to transfer four funds for non-UK investors – worth €7bn – to Luxembourg because of Brexit.
The fresh transfer plan is the latest in a series of Brexit-related announcements from UK-based asset managers. Columbia Threadneedle Investments last week said it planned to transfer assets from UK-domiciled funds to its Luxembourg range, accounting for roughly 2% of its global assets.
Funds affected by M&G transfers
Source: M&G Investments
Non-sterling share classes transferring from these UK-domiciled OEICs…
… to these Luxembourg-domiciled SICAVs
Assets under management
Total AUM in non-sterling share classes transferring to M&G's Luxembourg range: €39bn
M&G Asian Fund
M&G (Lux) Asian Fund
€239m
M&G Emerging Markets Bond Fund
M&G (Lux) Emerging Markets Bond Fund
€676m
M&G Episode Macro Fund
M&G (Lux) Episode Macro Fund
€283m
M&G European Corporate Bond Fund
M&G (Lux) European Corporate Bond Fund
€1.65bn
M&G Global High Yield Bond Fund
M&G (Lux) Global High Yield Bond Fund
€63m
M&G European Strategic Value Fund
M&G (Lux) Euro Strategic Value Fund
€2.7bn
M&G Global Floating Rate High Yield Fund
M&G (Lux) Global Floating Rate High Yield Fund
€3.5bn
M&G Global Convertibles Fund
M&G (Lux) Global Convertibles Fund
€1.3bn
M&G Global Corporate Bond Fund
M&G (Lux) Global Corporate Bond Fund
€13m
M&G Global Dividend Fund
M&G (Lux) Global Dividend Fund
€2.8bn
M&G Global Emerging Markets Fund
M&G (Lux) Global Emerging Markets Fund
€1bn
M&G Global Macro Bond Fund
M&G (Lux) Global Macro Bond Fund
€791m
M&G Global Select Fund
M&G (Lux) Global Select Fund
€110m
M&G Japan Fund
M&G (Lux) Japan Fund
€168m
M&G Japan Smaller Companies Fund
M&G (Lux) Japan Smaller Companies Fund
€170m
M&G North American Dividend Fund
M&G (Lux) North American Dividend Fund
€164m
M&G North American Value Fund
M&G (Lux) North American Value Fund
€319m
M&G Optimal Income Fund
M&G (Lux) Optimal Income Fund
€22.6bn
M&G Pan European Dividend Fund
M&G (Lux) Pan European Dividend Fund
€108m
M&G Pan European Select Fund
M&G (Lux) Pan European Select Fund
€54m
M&G Short Dated Corporate Bond Fund
M&G (Lux) Short Dated Corporate Bond Fund
€110m