UK high street retailer Marks & Spencer (M&S) has insured £1.4bn (€1.6bn) of its pension liabilities through buy-in transactions with Aviva and Phoenix Life.
The insurance policies cover around a third of the £10bn Marks & Spencer Pension Scheme's pensioner liabilities, according to LCP, one of the advisers on the deals.
Myles Pink, partner at LCP, said that the recent slowing of longevity improvements had produced "favourable pricing opportunities for well-prepared pension schemes".
The transactions were agreed using so-called 'umbrella' agreements, which set a framework to streamline future de-risking moves. LCP said the M&S scheme was "well-positioned to take advantage of future attractive pricing opportunities either through further buy-ins or longevity swaps".
"The cost of longevity risk removal – whether through buy-ins or longevity swaps – is at its lowest for 10 years," Pink added.
Aviva took on £925m of liabilities, the insurer's biggest single pension de-risking deal to date. Phoenix Life, a specialist consolidator of life funds, took on £470m in its first external de-risking transaction after it insured liabilities from its own defined benefit pension scheme in 2014.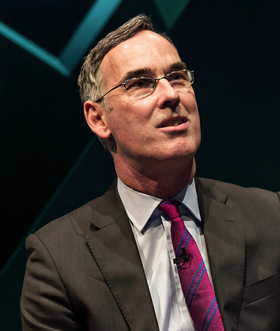 Simon Lee, CIO of the M&S Pension Scheme, said: "We are delighted to have secured these insurance policies for a significant portion of the benefits payable to our members.
"We were able to do so at attractive pricing and on favourable terms through significant competitive tension and a process led by LCP and Linklaters and supported by the scheme actuary and investment advisers, Willis Towers Watson, that has now positioned the M&S Pension Scheme to execute efficiently with these and other insurers in the future."
Graham Oakley, trustee chairman of the scheme, added: "The scheme's strong funding position has allowed the trustee to follow a strategy of reducing risk by aligning investments more closely with the pension benefits we will need to pay to members.
"This bulk purchase annuity is a significant step in reducing longevity risk being managed by the trustee, providing additional security for all members' benefits."
De-risking consultants have been predicting a surge in activity in buy-ins, buyouts and longevity swaps this year. In January, LCP said it expected a 50% increase in volumes of UK liabilities being insured, with annual volumes hitting £15bn.
The M&S deal is the biggest buy-in or buyout so far this year. This month has already seen Toshiba offload its £170m UK DB scheme to Rothesay Life in a full buyout, while Kingfisher insured £200m of liabilities with Pension Insurance Corporation (PIC) in April.
National Grid completed a larger de-risking transaction recently, albeit in the form of a longevity swap in a £2bn deal with Zurich.
PIC reinsured £900m of liabilities in a longevity swap deal with Prudential Insurance Company of America earlier this month. This followed Prudential's agreement with Scottish Widows in February to take on $1.2bn (€1bn) worth of longevity risk.
Michelle Wright, partner at LCP, said the M&S transaction would signify "the start of the busy 2018 that has been predicted".
"Within this increasingly busier market, M&S is now a 'go-to' scheme for insurers to offer future de-risking opportunities at attractive pricing," she added.