Quantitative easing has distorted the fixed-income markets, resulting in an increased need to manage liquidity within credit strategies
Key points
Multi-strategy credit could work well in the current market environment
Some portfolios are managed against a benchmark whereas others are absolute return
There have been important differences between European and US managers in the use of multi-strategy credit
Hedging costs can bias currency choices
One thing is clear about the impact of quantitative easing (QE) by central banks. It has left institutional investors unsure as to where value lies in the fixed-income markets.
"Universally, clients are more confused than at any other time in my 38 -year career," says Bob Michele, fixed income CIO at JP Morgan Asset Management. As he points out, central banks intervened to distort the markets and are still distorting them. Negative deposit rates have been apparent in Japan and Europe for so long they seem normal. Meanwhile, volatility has fallen as the size of central bank balance sheets grew.
Given this background, leaving the allocation of fixed-income portfolios to investment managers may appear sensible. It leaves decision-making in the hands of those with the greatest expertise. But global credit managers have a vast universe of contrasting opportunities and how they structure products can vary dramatically. The term multi-strategy credit can therefore describe a variety of strategies which can reflect both the origins of the manager as well as the preferences of their client base.
Given such a heterogeneous collection of managers, the first differentiating factor between them, argues David Scott, a portfolio manager at Stone Harbor Investment Partners, is whether a manager is focusing notably on less liquid private markets or the more liquid public markets. "You have to question whether those approaches focusing on less liquid markets are just a diversified collection of illiquid exposures," he says. "That is as opposed to a multi-asset strategy that allocates risk actively as allocating risk across illiquid asset classes is pretty difficult".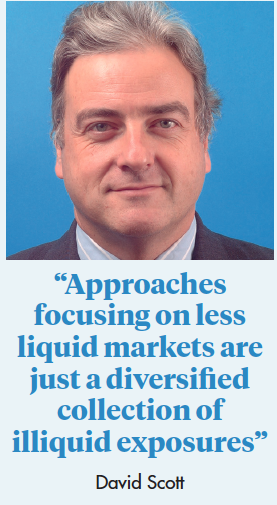 Indeed, says Grégoire Pesquès, head global corporate credit at Amundi, managing liquidity has become an essential part of a credit strategy. "With strong flows an illiquidity premium could even become negative," he says.
Another distinction between approaches is whether portfolios are managed against a benchmark, whether explicit or implicit. "Looking at the performance of some managers, you can see that they are trying to outperform a composite benchmark of various asset classes. For example, 50% high yield combined with something else even if they call it multi-asset credit," says Pesquès. The alternative is completely unconstrained with no benchmark. That is important as benchmark-driven strategies mean that managers will end up with securities in their portfolio that they do not like but justify having as their position would be underweight the benchmark weighting. "In absolute-driven approaches every position is held because the manager sees value."
Where managers see value in unconstrained absolute-return approaches should reflect the historical expertise of the managers and their own client preferences. "Good managers go to their clients and work out what they really want," says Oliver Boulind, a senior portfolio manager at HSBC Global Asset Management. The acceptable risk tolerance can make a difference in asset allocation. In 2018, for example, managers running a 7% total return fund and a lot of emerging market debt exposure would have probably lost 7% during the year. "Fixed income investors don't expect that kind of loss even at that return target. If a client had given a risk target of only 4%, the loss may have only been 1% or 2%," he says.
The return targets, of course, vary dramatically between clients. HSBC finds Japanese clients are happy with 2% when deposit rates can be negative 20 to 40bps, while UK investment grade risks would be looking for 3-4% returns, says Boulind. "Some higher risk fixed income portfolios are targeting 7% to 10% and the portfolios would be very heavy in high yield, and local currency emerging market debt as well as long/short derivative strategies," he says.
Geographic variance
Is there a difference between US managers and European when it comes to multi-strategy credit? The experiences of fund managers have been different and moving away from such biases can be difficult. "There is no doubt that Europe is far more global and far more willing to invest in the emerging markets and seeing the world holistically," says Michele.
As he points out, US investors have the benefit of domestic bond markets that are big, broad and deep. "It is not simply an investment grade corporate market," he says. "There is an enormous high-yield market, there is an enormous securitised market, there is an enormous loan market and problem-credit market."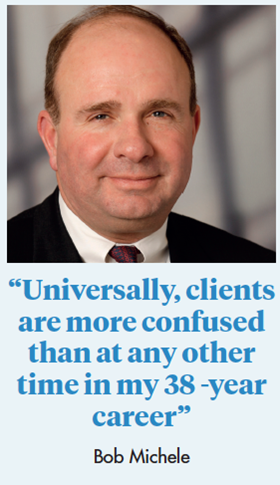 That breadth of domestic fixed-income markets does not yet exist in Europe. There are, for example, hundreds of US high-yield issues, but only a fraction in Europe. Moreover, Scott points out, when you add in dollar debt issues by emerging market borrowers, the global fixed-income universe can be seen to be dominated by dollar exposures.
Emerging questions
Attitudes to emerging markets also differ between US and European investors, again reflecting historical experiences. There is evidence that US investors are less comfortable with emerging market debt. The US has historically viewed Mexico as the closest emerging market investment opportunity, points out Michele. "It is right there on the border, investors are getting an emerging market economy, currency and yield that over the decades has converged. When you come to Europe, people look around the world and are not so biased towards Latin America." But with the Trump administration still trying to build a wall and engaging in trade battles with China and others, appetite in the US for emerging markets has dulled. Michele himself sees the greatest mispricing in local emerging market debt.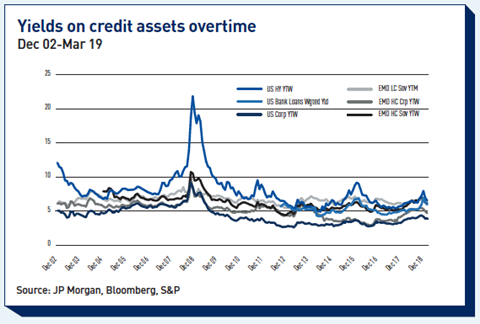 Jan Dehn, head of research at Ashmore, argues that the unwinding of QE and the resulting global renormalisation of relative asset valuations can be likened to the waters of a tsunami being driven back to the oceans. That force will, he argues, prove to be the dominating long-term factor favouring emerging markets over developed markets. How much exposure managers feel comfortable with giving to emerging market debt, though, may be a function of how much short-term volatility their clients are willing to take.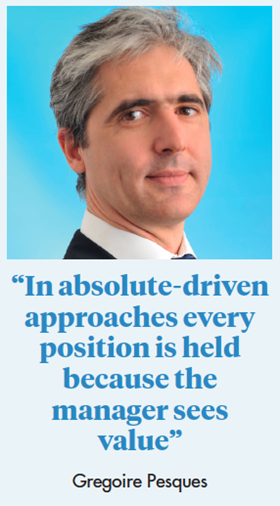 For multi-strategy managers, though, the key distinction between running portfolios for US versus European clients, is that European clients face a 3% or so hedging cost for dollar assets. US clients by contrast, have no inhibitions about purchasing euro assets and foreign currency hedging is not a problem at present. What it means for managers such as HSBC, says Boulind, is that if they like a specific emerging market credit such as Pemex, the Mexican oil company, they may prefer euro-denominated bonds for European clients if they are issued by such companies.
Whatever the global expertise may be of the largest fixed-income managers, it is clear that institutional investors seeking multi-strategy credit managers do need to explore what lies beneath the bonnet when it comes to selecting a manager.
Manager selection: Facing a difficult test
1

2

3

4

Currently reading

Multi-asset strategies: New tools

5