The €2.2bn pension fund of Dutch pensions supervisor De Nederlandsche Bank (DNB) is to replace four board members employed by the sponsor with external experts.
Roeland van Vledder, the scheme's independent chair, said the decision came in the wake of an internal report about a "possible incident", which was later found as being without merit.
He said this had made the fund consider that it was vulnerable to conflicting interests or even the appearance of such.
The chair said achieving absolute certainty in preventing this, had turned out to be very expensive and difficult, but added that the scheme had compiled a list of DNB positions that weren't compatible with a seat on its board.
These included staff in supervisory and policy positions within pensions, he indicated.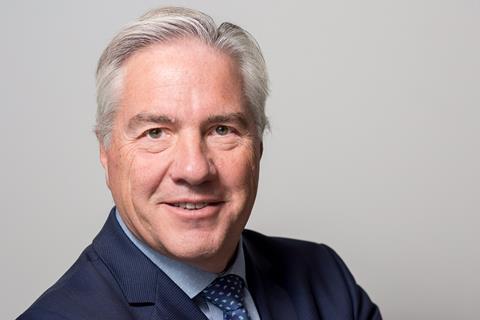 Van Vledder added that "theoretically things could get mixed up as a consequence of people working in close vicinity of each other, or as a result of the watchdog's departments co-operating."
He declined to provide examples, arguing that "every example would, of course, be wrong".
The chair noted that the pension fund had opted to replace the existing trustees in active service at DNB as this would be "relatively the easiest solution".
Three of them are employed within banking supervision. The other one has been seconded to European supervisor EIOPA as the local expert on risk and financial stability.
Researchers link lengthy scheme regulations to costs level
The more extensive a pension fund's rule book is, the more administration costs they incur per participant, a survey has suggested.
In an article in ESB, a Dutch magazine for economists, Michiel van Leuvensteijn and Bernadette Baron, concluded that "every additional page of complexity" would add €1.80.
Leuvensteijn and Baron, who work at the Netherlands Competition Authority (ACM) but published the survey independently, examined data of 148 Dutch schemes over the period 2007-2017.
They defined complexity as the total number of pages of a scheme's rule book, and explained that less complex regulation would be easier to summarise.
The researchers said pension funds' rule books comprised 52 pages on average, and noted that schemes usually applied the same font and spacing.
"This survey emphasises the importance of keeping pension arrangements concise and comprehensible," said the authors, who acknowledged that detail in regulations could sometimes be unavoidable in order to achieve a fair distribution of pension assets.
Van Leuvensteijn was strategic policy adviser at the €529bn asset manager APG between 2012 and 2016.
In a response, Jan de With, pensions manager at the €27bn Rabobank scheme, said the researchers' conclusions made sense to a certain extent, but noted that costs per participant also depended on other issues.
He argued that new legislation, such as on risk management, governance and privacy, as well as investments in communication, also contributed to a pension fund's cost level.
De With further emphasised that the implementation of more than one pension plan at a pension fund, as well as transitional arrangements, also added to the complexity.