The Pensions Federation and the Labour Foundation (StAr) are to collaborate to encourage Dutch pension funds to increase board diversity, social affairs minister Wouter Koolmees has announced.
In a letter to parliament, Koolmees said many schemes still failed to comply with the Code Pensioenfondsen, which stipulates that every pension fund must have at least one female trustee as well as a board member of under 40 years old.
According to the minister, 40% of the 240 pension funds lacked a woman on their board, while 65% of boards don't have a younger trustee.
He indicated that the federation would engage with non-compliant pension funds in order to hear about their "experiences and barriers", starting with the country's 20 largest schemes.
Subsequently, the pension fund organisation and StAr – which represents the biggest unions and employer associations – would flesh out best practices for increasing diversity and come up with policy proposals and a rota for appointing trustees, Koolmees said.
The rota is meant to support an early search for new board members.
Accountability boards to get approval over cross-border transfers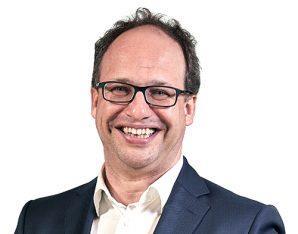 The accountability boards (VO) of Dutch pension funds will be given the right of approval over transfers to cross-border schemes, social affairs minister Wouter Koolmees has said.
Answering questions from parliament about the implementation of the IORP II directive, Koolmees said representatives of workers and pensioners would have to agree with such a transfer.
However, he said this wouldn't apply for a collective value transfer between Dutch entities "as this would remain subject to the Dutch prudential framework".
The Christian Democrats (CDA) indicated that the minister's answer did not entirely dispel their fears regarding different supervision regimes abroad. The minister didn't exclude the possibility that other EU member states would tax pension assets, the party said.
However, Koolmees argued that pension funds considering a value transfer would logically take aspects of stability and taxation into account before making a decision.
He emphasised that individual participants also had a right to object.