The Dutch pension system has been recognised for many years as one of the best in the world. According to the Global Pension Index of Mercer and CFA Institute, the Netherlands has the best pension system after Iceland.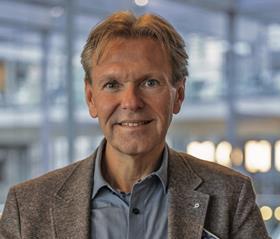 There are several reasons for this. First, we have a huge pension capital because participation has been made mandatory for most industry pension funds. I would add to this other strong features, such as a high degree of solidarity, collective risk-sharing, the not-for-profit character and permanent attention to cost control.
No less than 90% of employees make use of the Dutch pension system, the trade unions support it, and the combination with the state pension (AOW) is beneficial. As a result, there is little poverty in the Netherlands among the elderly, which not only offers income security but also social stability.
As chair of the Federation of Dutch Pension Funds, this is what I want to maintain. I want to do so for our members, the 178 Dutch pension funds and their 5.9 million participants, 3.6 million pensioners and 10 million early leavers, with €1.9trn assets under management.
Nonetheless, our system needed some adjustments because of several developments. The first adjustment has to do with expectations. The current system is based on defined benefit. That means that promises about future pensions have been made to participants about the extent of their income after retirement. As a result, high buffers must be maintained by the pension funds. This is one of the reasons why many pensions in the Netherlands have not been increased for years.
"This year, the main subject is the new legislation but also communication with the general public. We must stop saying that trust is low. It is important for people to see how their pension is developing, what is available to them"
Another problem has to do with the collective approach of the current system. Dutch people are, on average, living longer and therefore also need a pension for a longer period of time and, in turn, a larger pension than was previously assumed.
In addition, the current pension system does not fit in well with the changed labour market. For example, lifelong employment is a relic of the past, but our current pension system still assumes this.
So it was time for a change. A new Pension Agreement was concluded in 2019 by employers, unions and our government. The Ministry of Social Affairs has converted this agreement into legislation in recent years. And now, this year, our parliament has to decide on it. After that, the pension funds have four years to switch to the new system.
Agreements instead of promises
What is different in the renewed pension system? Promises will no longer be made about the level of the payment in the distant future. Instead, there are agreements about the amount of the contribution.
Under the so-called solidarity contribution scheme employer and employees set the pension target in advance. There will be a regular assessment as to whether the promised stable premium is sufficient for this objective. Employer and employees are both responsible for an adequate pension scheme.
The pension funds invest the pension contribution, take into account the various risks, and keep track of the personal pension assets for participants. Everyone thereby builds up personal pension capital and can see how much pension is expected. Overall this means the whole system is more transparent and comparable for employees.
In addition, pensions will soon become more mobile. If things are going well with the economy, then the expected pension will increase. Is the economy getting worse? Then it goes down.
All in all, we are pleased with the new legislation, because it is an important step towards a future-proof pension system.
Devil in the details
Nevertheless, we are suggesting some changes to the new law. In our view, there are still too many detailed provisions. Should they remain unchanged, the law will become unenforceable and will miss its mark. That would be a pity. We trust the minister will take our adjustments into consideration.
In any case, we are facing a large transformation with this new system and this new legislation. We and the Ministry of Social Affairs want this legislation to be effective on 1 January 2023. The pension funds then have until January 2027 to get it done.
This year, the main subject is the new legislation but also communication with the general public. We must stop saying that trust is low. It is important for people to see how their pension is developing, what is available to them.
They only become interested in a system change if they know what it means for themselves. This is why it's very important to explain what we're doing right now, to emphasise the good work our members are doing and to make clear why we need to move to the new system, as it will be the best possible system I can think of.
Ger Jaarsma is chair of the Federation of Dutch Pension Funds