The former global head of ESG at Allianz Global Investors (AGI), Steffen Hörter, has joined Munich Re Investment Partners as its new head of ESG, while BlackRock has hired Paul Bodnar from non-profit organisation Rocky Mountain Institute (RMI) to lead its sustainable investing platform.
Hörter – who has served at AGI since 2001 – joined Munich Re Investment Partners this month. He was responsible for integrating ESG standards into AGI's strategy, positioning the firm towards ESG investments, product design and investment advisory for clients.
Hörter has advised institutional investors, in particular pension funds in Europe, on investment strategies, risk management and ESG between 2010 and 2016.
He is a member of the Sustainability Accounting Standards Board (SASB), a non-profit organization setting up standards for sustainability disclosure by companies to investors. Between 2018 and 2020 he was a member of the technical expert group on sustainable finance established by the European Commission.
Munich Re Investment Partners, a subsidiary of reinsurance firm Munich Re, specializes in individual solutions in the field of life insurance, but not broadly on capital investments, according to a spokesperson for the company.
Moritz Seibert, Munich Re Investment Partners' managing director, described the reinsurer's subsidiary as a quantitative asset management company serving institutional clients globally focusing on derivatives and quant trading strategies.
Seibert is an experienced professional in portfolio management across equities, commodities and liquid alternatives, with an interest in quantitative investment strategies, derivatives, and systematic trading.
Seibert, who is also co-director of 2 Quants – a research and trading quant firm – alongside quantitative trader Moritz Heiden, is the head of quant research at Munich Re Investment Partners.
Bodnar to BlackRock
Meanwhile, at BlackRock, as global head of sustainable investing, Bodnar will be responsible for sustainable research, analytics, product development, and integration of ESG considerations into the investment process.
While at RMI, Bodnar founded and chaired its centre for climate-aligned finance, which works with some of the world's largest financial institutions to enable their transition to net-zero emissions portfolios. The centre was launched recently, in collaboration with Wells Fargo, Goldman Sachs, Bank of America and JPMorgan Chase.
Bodnar said he was "thrilled" to join the asset manager as it "takes major steps in its journey to become the leading sustainable investment firm in the world".
"BlackRock's willingness to speak up on the risks of deferred climate action – and the opportunities inherent in the transition to a net-zero economy – has brought the issue to the forefront for companies and investors," Bodnar said.
"I look forward to helping BlackRock deliver innovative research, analytics and investment products across both climate risk and the full range of sustainability considerations."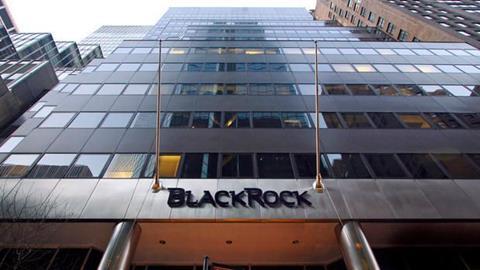 Philipp Hildebrand, vice chair of BlackRock, said: "Understanding the interplay between public policy, technology and finance is absolutely critical in helping clients invest sustainably. Paul is universally respected for his intellect, experience and practical approach to solving this urgent and complex issue."
Bodnar's appointment comes after BlackRock in January set out an ambition to help clients prepare portfolios for a net-zero world. This laid the foundation for it being able to this month join the Net Zero Asset Managers initiative, alongside 42 other asset managers.
Bodnar also has climate policy experience. According to BlackRock, he played a critical role in the development of Obama administration climate policies, including the US strategy for the Paris climate conference and the doubling of clean energy research and development budgets by 20 major countries through the Mission Innovation initiative.
Earlier in his career, Bodnar worked at London-based investment firm Climate Change Capital and was co-founder and partner at Vertis Environmental Finance.
At BlackRock, Bodnar replaces the former head of sustainable investing, Brian Deese.
To read the digital edition of IPE's latest magazine click here.