The Netherlands wants to introduce a new, more sustainable pension system by 2020. This deadline is looking less realistic amid delays and disagreements as to how it should work
After a seven-year-long debate and a series of delays, a new Dutch pensions contract – designed to be a sustainable alternative to the current, predominantly defined benefit, arrangement – is finally starting to take shape.
Although scheduled to take effect in 2020, further delays are likely, as several pitfalls remain, and keeping an overview of developments has become difficult.
A dedicated committee of the Social and Economic Council (SER) – the government's advisory body – is fleshing out the remaining challenges affecting its favoured option: individual pensions accrual combined with collective risk-sharing.
At the same time, representatives of employers, workers and the government are still negotiating the level of solidarity between participants and pensioners in the new contract, which is meant to be the backbone of a new pensions system.
A new contract could comprise of collective risk-sharing through a financial buffer to protect benefits against future economic shocks, the SER committee has outlined. The financial reserve should act as a buffer for the returns as well as for unexpected increases in longevity in both the accrual and benefits phases.
Individually accrued savings will be transferred at or near retirement to a collective asset pool to facilitate drawdown.
However, the SER committee must overcome several hurdles before it can present a supported proposal to government. To prevent some generations losing out as a result of economic conditions, it is seeking clarity about a new contract's impact on the level, volatility and stability of benefits.
None of the stakeholders have yet decided how much volatility is acceptable. The new Dutch government has said it does not want the financial buffer to turn negative temporarily, in order to prevent financial problems being shifted into the future – as is possible under the current financial assessment framework.
However, in times of serious economic headwind, the new contract as envisaged by the SER could be less beneficial than the current one.
Extracts from Keith Ambachtsheer's November 2017 open letter to social affairs minister Wouter Koolmees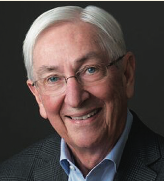 "Explaining why there is a Dutch pension puzzle is not difficult. The emphasis in your very large second-pillar pension sector on solvency has had a counterproductive effect on plan participants: less rather than more trust in the pension system… At the same time, recent asset shortfalls uncovered by complex balance sheet solvency calculations have led to actual cuts in pension payments to retirees. Measures to ensure the long-term solvency of your second-pillar pension schemes are causing both the young and the old to lose faith that the system operates in their interest.
"For many Nederlanders, their workplace pension schemes… have become far more complex than they need to be. In pension economics, there are two goals: affordability and safety. Achieving the first goal requires an investment instrument that generates high investment returns over the long term. Achieving the second goal requires an instrument that matches projected pension payments with assets of similar duration and inflation sensitivity, while also pooling longevity risk.
"This structure solves the noted problems of the current structure, which attempts to achieve both affordability and safety with just one instrument. [In] the dual structure… over the course of their working lives, scheme participants begin by accumulating units in the wealth-creation instrument, and eventually shift these accumulations into the safety instrument as they approach retirement… Implementation will require strong political leadership and a strong dose of national 'solidarity' [and] will be challenging and time-consuming. However, the end-prize will be worth it: renewed national trust in the fairness and sustainability of the best second-pillar pension system in the world."
Agreement must also be reached on how any financial reserve would be deployed, especially as accruing such a buffer would come at the expense of a pension fund's indexation potential. For now, the SER says a reserve should comprise 10% to 30% of a scheme's total assets.
According to the unions, the financial buffer is the main obstacle for an agreement. In particular, the unions' federation FNV insists that the financial buffers be allowed to turn negative during economic headwind without triggering rights cuts, in order to uphold the cherished principle of solidarity.
It remains to be seen which party will get its way on this issue. According to pensions lawyer Erik Lutjens, second-pillar pensions are the prerogative of employers and workers, making it difficult for the government to propose legislation on the matter.
However, the cabinet could indirectly steer the process – for example, by facilitating a pensions contract through fiscal means, a retirement age change, or adjusting the percentage of tax-facilitated pensions accrual.
The unions also insist on compensation for all generations affected by the replacement of average pensions accrual with age-related arrangements, one of the new government's amendments. Under this, accrual will decrease as people approach retirement.
Unions want to stop undesired value transfer from younger employees to older colleagues and from low-paid to high-paid workers. Intergenerational risk-sharing must be secured in any new pensions contract in a way that is "rock solid".
However, the unions' wish – a new system generating better pensions with a reduced chance of benefit cuts and better indexation – is just an illusion, economists argue, as benefits depend on investment returns and interest rate levels.
The introduction of the new contract – scheduled by the cabinet for 2020 – is set to be delayed as a result of the discussion. The FNV has described the 2020 target as "unrealistically ambitious" due to parliament's legislative timetable.
The Pensions Federation estimates the introduction of a new pensions system could take five or even as long as 10 years.
In addition, negotiations and investigations within the SER might raise new sources of contention. Lutjens suggests that mandatory participation in sector schemes by companies without their own pension fund could be challenged.
Not much solidarity would be left if average pensions accrual is abolished and financial buffers must remain positive at all times, he argues.
To complicate matters further, the introduction of a new system is not universally welcomed. BpfBOUW, the €55bn pension fund for the building sector, argues that replacing the average pensions accrual with a degressive one, is unnecessary. It is also worried about the effects of switching to individual accrual.
The €68bn metal scheme PMT believes that changing accrual while also introducing a new pensions contract would be a "recipe for disaster".