The head of Sweden's AP7 has held up its win in a class action lawsuit last month against US-listed Chinese firm Luckin Coffee as an example of its strategy of pursuing companies in the courts for detrimental errors they make.
As lead plaintiff in a US class action case, the SEK849bn (€83.6bn) Swedish national pension fund reached a $187.5bn (€162.2m) settlement with coffeehouse chain Luckin Coffee, whose stock price was practically wiped out a year and a half ago in the US after it admitted fabricating turnover figures prior to its listing.
Richard Gröttheim, AP7's chief executive officer, said: "This settlement with Luckin Coffee is a clear example of how AP7 uses legal proceedings to hold companies we invest in liable when they make mistakes that disadvantage shareholders.
"Not all capital owners pursue legal proceedings against companies, but when we win a case like this, it benefits all shareholders," he said in a commentary on the case published on AP7's website yesterday.
IPE emailed AP7 to ask how much of the settlement it would receive, but received no immediate response.
Luckin Coffee – which is a rival to Starbucks in China – conducted an initial public offering of American Depository Shares (ADS) on 17 May 2019 and a secondary public offering on 10 January 2020, according to Kessler Topaz Meltzer & Check, the law firm acting for AP7 in the US.
Months later, the law firm said, the coffee company admitted inventing nearly $300m in sales between the second and fourth quarters of 2019.
The Chinese firm made an announcement before the market opened on 2 April 2020 that, contrary to its recent denial of certain allegations, an internal investigation had found misconduct, including fabrication of certain transactions, according to a document filed on 24 September 2020 in the US District Court for the Southern District of New York.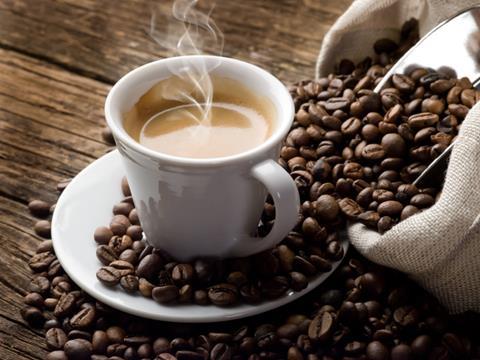 That day, Luckin Coffee's ADSs collapsed from the previous day's closing price of $26.20 to end trading at $6.40, and subsequently dropped to $1.38 on 26 June, when the firm announced its ADSs would be permanently delisted from the NASDAQ exchange, according to the filing.
Kessler Topaz said that in March 2021, the court had provisionally certified for settlement purposes a class of investors consisting of all purchasers of the company's ADSs between 17 May 2019 and 15 July 2020.
Part of the legal process AP7 went through to get compensation from the coffee firm involved pushing to be allowed to be a lead plaintiff in the case – a role it took alongside co-lead plaintiff, Louisiana Sheriffs' Pension & Relief Fund.
Kessler Topaz said in a sponsored article in Institutional Investor in September 2020 that the case had "added to the growing body of case law recognizing that non-U.S. asset managers, such as AP7, are appropriate lead plaintiff representatives in securities class actions."
A year ago, AP7 welcomed the settlement in a sexual harassment case against Google parent Alphabet, in which it was also lead plaintiff, which saw the California tech giant agree to take a number of measures to improve diversity and inclusion.
Looking for IPE's latest magazine? Read the digital edition here.