Sweden's AP7 is making headway in the process of building up its exposure to illiquid asset classes, and has now made a commitment to a private equity fund – investing directly in the underlying unlisted companies for the first time.
The Stockholm-based state pension fund is expanding its hitherto equity-and-bond asset mix into alternative assets since a change in its mandate came into force at the beginning of 2023.
The pension fund has already said it plans to take advantage of the new rules by boosting investments in private equity, real estate and infrastructure by 20%.
AP7, which manages the default option in Sweden's first-pillar premium pension system, revealed a week ago that it is making a $835m (€763m) anchor investment in a new private equity open-ended strategy launched by asset manager HarbourVest.
Per Olofssen, AP7's acting chief investment officer, told IPE the move is part of the fund's asset allocation expansion drive, as was the SEK7.4bn (€622m) real estate investment in central Stockholm city block Urban Escape – AP7's first-ever property investment – which was announced in May.
Already a huge investment, the Urban Escape deal also includes an option for AP7 to increase its ownership in the joint venture with pension fund AMF to 49.9% from the current 33%, within 18 months.
"We have also recently made our first direct commitment to a PE fund and are planning for more," said Olofsson, but he declined to disclose the name of the fund.
Until now, the SEK905.2bn Swedish pension fund has only invested in private equity through separately managed accounts (SMAs) where it controls investment guidelines, strategy-mix and pipeline of funds, he said.
Regarding the HarbourVest investment, he said AP7 had initiated discussions about this with the asset manager back in 2021 and finalised everything in December 2022.
"Except for favourable terms for our savers, we like the team and strategy giving us relevant capacity to increase allocation to secondaries and direct," said Olofsson, who took on the CIO role temporarily following the departure of long-term AP7 CIO Ingrid Albinsson.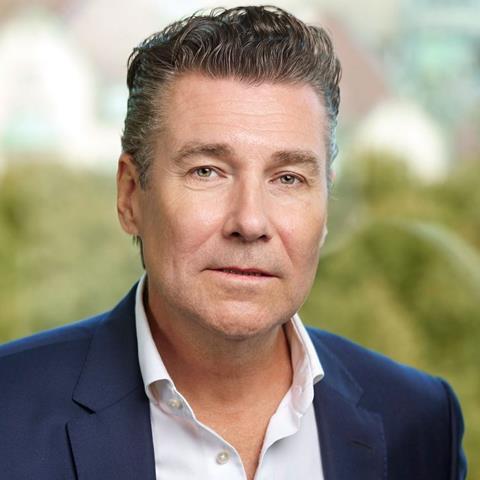 He will be in overall charge of AP7's investment until Lena Fahlén, currently head of bond and currency trading at Handelsbanken Markets, takes up the CIO role in September.
"We structured the [HarbourVest] agreement so that we would be able to increase our investment if we got the new investment guidelines," he told IPE.
"We have invested in private equity for 20-plus years, and are now planning for the new target to be reached within five to 10 years," he said. AP7 currently has some 4% of its assets in private equity and aims to increase that to between 8% and 9%.
"The HarbourVest partnership means that we have secured some relevant capacity but the main exposure will be increased with existing SMAs combined with a more active approach where AP7 will select GPs to work with long term," he said.
IPE asked Olofsson, who has been deputy CIO and head of alternatives at AP7 since July 2022, about the challenges of building up private equity and adding new asset classes.
"We have prepared for a broader mandate for quite some time to include real estate and infrastructure, and we have up to 10 years to reach the target allocation," he said.
"Long-term performance is the most important thing to deliver to our savers, and we believe that we can achieve this for real estate and infrastructure with the same kind of thinking that we have had in private equity with discipline and diversification," Olofsson said.
According to plans outlined in April by Richard Gröttheim, AP7's chief executive officer until Pål Bergström took over at the beginning of this month, the pension fund has a target allocation of 8% for real estate and 2-3% for infrastructure.
Olofsson said the plan is for around 30% of real estate investments to be made in the Nordic Region, with the rest being made across the US, Europe and potentially a smaller allocation to Asia.
One aspect of the work being done at AP7 around the introduction of the new asset classes is the creation of extended resources for due diligence on funds within real estate and infrastructure, the acting CIO told IPE.
AP7's expansion of its private equity investment, and its journey into the new asset classes, has not escaped the notice of asset managers ready to assist.
"We are, of course, very glad that so many managers are reaching out to AP7 but we will need time to develop the internal strategy and process further," Olofsson said.
"This means that we will not be able to accommodate all requests for meetings and instead will prioritise our internal work and strategy planning together with advisers," he said.

Rachel is IPE's Nordic correspondent. She has long been a freelance writer, and over the years, has written for The Telegraph, The Independent, The Observer, AMWatch and elsewhere. In 2001, Rachel's personal finance book Kickstart Your Money was published by John Wiley & Sons.
View full Profile