Denmark's DKK947bn (€127bn) statutory pension fund ATP reported a 35% return on its leveraged investment portfolio for 2021, with nearly half of that coming from inflation-linked instruments, and said the strong returns of recent years had allowed it to increase pensions for the first time since 2017.
Releasing its annual report this morning, ATP said the investment portfolio – which consisted at the end of last year of its bonus potential of DKK159bn as well as DKK265bn of borrowing from its much larger hedging portfolio – produced a return just shy of DKK50bn for 2021.
Inflation-linked instruments drove returns, along with unlisted and listed equities, ATP said, while government and mortgage bonds had dealt losses to the portfolio.
ATP's overall assets – after delivering the pensions increase – ended the year at DKK947.3bn, down from DKK959.8bn a year before, according to the report. Within that, the hedging portfolio had total assets of DKK787.8bn.
Of the DKK49.6bn return on the investment portfolio, almost half – DKK24.5bn – came from inflation-related instruments, while DKK14.5bn came from listed international equities, DKK7.5bn from Danish listed shares and DKK13.5bn from unlisted equities, according to ATP.
Because of strong investment returns over the past three years, the bonus ratio had risen to 24%, ATP said, giving it scope to make a 4% increase in pensions for all members at the beginning of 2022. This increase amounted to DKK30.4bn, it said, calling it the largest hike the pension fund had ever made in a single year.
Bo Foged, ATP's chief executive officer, told IPE: "The last increase we had was in 2017, and we are trying to close the gap by making this increase." He explained that ATP's rules allow it to increase pensions when the bonus ratio reaches 20%. After the payout, that ratio is 20.3%, he said.
But despite the strong result, ATP said it expected lower returns in the years ahead, and that uncertainty and fluctuations were expected to continue to affect the markets in 2022.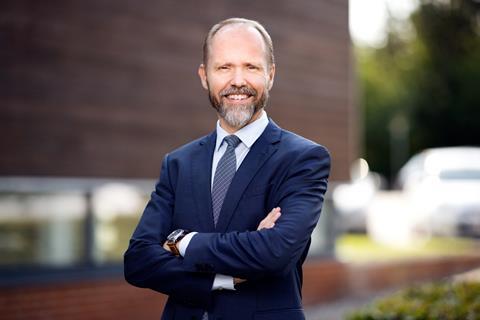 Asked whether he was concerned about the level of return ATP would achieve for this year as a whole, Foged told IPE it was important to mention that the pension fund's returns for the last three years had been its best ever.
"Even though we have to give a bit of that result back, we still have a very strong return," he said.
"We should expect lower returns and more volatility – that's just how the market operates. I'm always a bit concerned about how the next year goes, but it's not something that keeps me awake at night," the CEO said.
The annual report revealed that ATP's performance fees to external managers almost tripled in 2021 from the year before, in percentage terms, rising to 0.32% from 0.12% in 2020 and 0.13% for each of the two previous years.
Asked to explain this, Foged said ATP had been making a lot of money from private equity, and had reached the hurdle rate in some cases, so performance fees were starting to kick in.
However, the pension fund had made a 44% return after costs on its private equity holdings in 2021, he said.
"It's important to look at the return after costs and not just the fees," he said.
ATP's reported investment returns are not comparable to returns of other Danish pension funds because they concern a geared, absolute return seeking portfolio, rather than the entire pension fund including the hedging portfolio.

Rachel is Nordic correspondent for IPE and has long been a freelance writer. Over the years, she has written for The Telegraph, The Independent, The Observer, AMWatch and elsewhere. In 2001, her personal finance book Kickstart Your Money was published by John Wiley & Sons.