One of Australia's largest industry superannuation funds, Hostplus, is to cut its administration fees by up to 40% – equivalent to A$156 (€90.5) per member per year.
The move by the industry fund for hospitality, tourism and sports comes as the country's largest fund, AustralianSuper, finds itself in hot water over a planned fee increase.
Hostplus, which managed A$53bn of assets as of 31 December 2019, announced thsi week that its pension fee would drop to A$4.50 per week from April 1 from the current A$7.50.
Hostplus chief executive officer David Elia said the lower pension administration fee would make Hostplus one of the lowest-cost and best-value pension product providers among major superannuation funds in the Australian market.
"Hostplus' growth, in both members and assets under management, has been a material factor in its successful investment programme, which in turn has seen it deliver market-leading net returns to its members for over 30 years," Elia said.
"That scale and performance has now contributed to the fund being able to realise and pass on to its retired members this significant fee reduction."
Hostplus has seen its assets under management more than double since 2017 with monthly inflows of more than A$1bn. It has around 1.2 million members, and has consistently ranked within the top three funds for returns over three, five and 20 years.
Elia said in a statement that Hostplus had successfully maintained its core member administration fees at the current level of A$1.50 per week, or A$78 per year, for the last 16 years.
"We are now one of the very few funds that does not charge asset-based administration fees on either its superannuation or pension products," he said.
Elia credits the fund's ability to "continue to innovate and leverage its scale benefits" for the benefit of members.
"We are now one of the very few funds that does not charge asset-based administration fees on either its superannuation or pension products"

David Elia, CEO at Hostplus
Hostplus has moved in the opposite direction to that adopted by its industry fund peers. Last month, Cbus Super, Australia's leading building and construction industry super fund, raised its weekly fee to A$2 from A$1.50.
At the time, Cbus Super CEO David Atkin said the move was the first account-keeping fee increase in a decade and would make sure fund services kept pace with member expectations and regulatory requirements.
In justifying the increase, Atkin said the fund had saved "over A$70m in investment fees for members last year and will be saving over A$100m a year in the years to come".
Although Cbus Super's fee rise did not attract much attention, the same cannot be said for the A$182bn AustralianSuper, which plans to charge a higher weekly administration fee of A$2.25 – up from A$1.50 – from March 30.
Additionally, AustralianSuper plans to lift its account-keeping fee by 0.04% on small balances. The levy was announced in January, and is due to take effect on April 1 in response to the federal government's Protecting Your Super legislation, which caps fees on low-balance accounts of under A$6,000 at 3%.
In July last year, the legislation came into effect as part of a package designed to protect Australia's super savings from unnecessary erosion by fees and insurance costs.
At a Senate hearing last Thursday, the chair of the Australian Securities and Investments Commission (ASIC), James Shipton, accused AustralianSuper of not providing adequate information on its decision to impose the levy.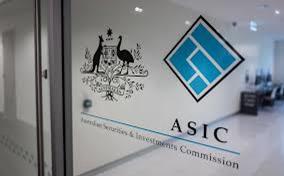 Shipton said ASIC regarded this as "a very serious matter", and that his agency was investigating whether AustralianSuper was telling the truth when it blamed government legislation for forcing it to introduce the new levy.
The government, including the Federal Superannuation Minister Jane Hume, was furious at the fee hike, with the minister reacting by closing her retirement account with AustralianSuper and moving it to another industry fund.
Nearly half a dozen of the 200 super funds have introduced a similar levy, according to the Australian Prudential Regulation Authority (APRA).
But Helen Rowell, head of APRA, told the Senate Committee hearing APRA believed AustraliaSuper had not breached best interest laws.
"It's about a redistribution of cost across the membership, and, in particular, reducing the fees of low-balance account members," she said. "One response would be to cut expenditure on investment or review fees.
"Some members will benefit and some members will not and will pay a higher cost as a result of that," Rowell told the Senate Committee.